Attention, Arrow fans: you have not seen the last of a certain female vigilante in Starling City.
Following the panel for his upcoming CBS drama Golden Boy at today's Television Critics Association press tour, the busy producer was asked about this Stephen Amell-anchored drama and confirmed viewers WILL, indeed, see Jessica De Gouw's Helena once again.

"She's going to come back," Berlanti said. "We're just writing that episode right now."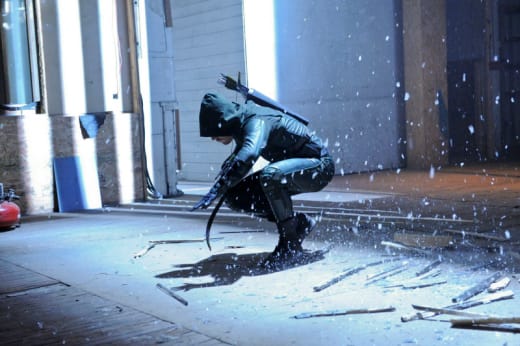 As for just how The Huntress may re-enter Oliver Queen's life, Berlanti only teased: "We like to think of her as the crazy ex-girlfriend. So if you can only imagine the turns…her mission isn't done or complete yet. She wanted to kill her Dad and he's still alive."
Berlanti also expressed his pleasure with how Felicity Smoak (Emily Bett Rickards) has become a fan favorite.
"Those are always the best. That's the great part about TV, in terms of fans." he said, adding that "she's got some great storylines coming up and becomes an even more integral and active part of the dynamic of the show."

Arrow returns with new episodes next Wednesday at 8/7c on The CW.
Jim Halterman is the West Coast Editor of TV Fanatic and the owner of JimHalterman.com. Follow him on Twitter.