AMC may be getting into the spinoff game.
With ABC Family planning a Pretty Little Liars spinoff ... and The CW a Vampire Diaries spinoff ... and ABC a Once Upon a Time spinoff, Deadline has confirmed today what Breaking Bad creator Vince Gilligan told me at Comic Con last summer:
He and the network are considering a series based on Bob Odenkirk's Saul Goodman.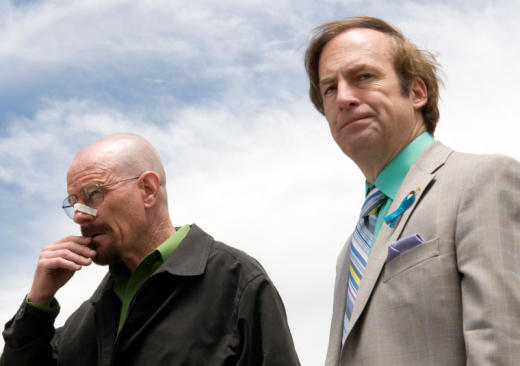 Negotiations and plans are in the very early stages, but Gilligan has said he's interested in exploring the idea of a lawyer who does all he can to avoid the courtroom. Due to the actor's background, the show may even be a half-hour comedy.
Sounds intriguing to me, but it leaves me with two questions:
Does this ensure Saul survives the Breaking Bad finale?
Is there any possible title that can be used aside from Heart & Saul?
Matt Richenthal is the Editor in Chief of TV Fanatic. Follow him on Twitter and on Google+.