It's been a busy week with all the news breaking on which shows are coming (The Tomorrow People!) and going (RIP, Whitney) - but I've got a lot to empty out besides all that in this week's Notebook.
Let's get to talking about King & Maxwell, So You Think You Can Dance, Scandal and The Big Bang Theory! (And next week I'll be in NYC for Upfronts, so keep an eye on TV Fanatic for all your renewal and scheduling scoop!)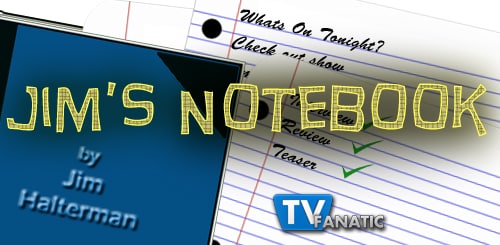 KING & MAXELL If you loved series like Magnum PI and The Rockford Files, then the Jon Tenney/Rebecca Romijn series coming June 10 to TNT could be your new TV addiction. Executive Producer Shane Brennan (who I talked to about the NCIS: Los Angeles finale and spin-off recently) developed the series from the popular David Baldacci novels about former Secret Service agents who become private investigators.
And with shows like Castle and Bones playing up romantic tension between main characters, will King & Maxwell employ that construct? "It's very professional/buddy," Brennan told me. "There are a couple of funny moments, very poignant moments in the pilot that sort of lay out the ground rules."
However, Brennan knows what he's doing when working to draw audiences in and hook them for years so, adding: "Over the course of the season, which I'm sure the show will go, you never know what may happen."
THE BIG BANG THEORY We've seen TBBT characters grow over the years, but Howard Wolowitz (Simon Helberg) has probably come the farthest... especially with his clothes. Does Helberg miss the Casanova eyesore outfits his character wore in the early years of the series?
"It still feels pretty pronounced and pretty loud, but now that you say that, it is true," Helberg told me. "You haven't seen the leather pants in a while [but] I did really enjoy where Howard would bust through the door in some crazy getup or with some crazy scheme or some way to get girls or a way to help others."
However, the actor was quick to point out that Howard hasn't lost all his traits from those early days: "You still see that he's a mama's boy and he's wildly inappropriate at moments or he's competitive or he's obnoxious. I mean, it's still a really fun character to play and now I just get to have more of those heavier moments happen in there."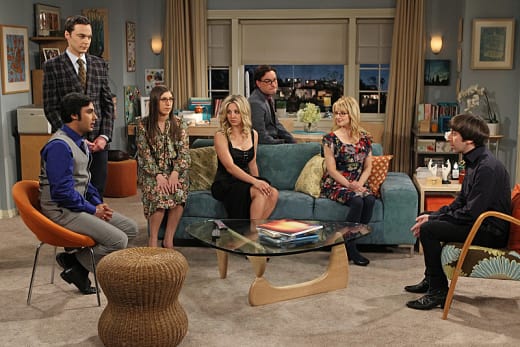 SO YOU THINK YOU CAN DANCE While we have a two-night premiere of the dance competition's 10th season kicking off next Tuesday and Wednesday on Fox, will we get two episodes weekly in the season or just one as Executive Producer Nigel Lythgoe tried last year? Host Cat Deeley said on a press conference that she didn't have the final answer but she does know which format she prefers.
"I actually think that combining the results and the performance show, I think, makes for a better show," she said. "There's more jeopardy because you know who's in danger and who's not before they perform…quite often when we had that hour show for the results show it could be feel as though it was really going so slowly. I know we have to build the tension and I know it's obviously that critical moment when you reveal who's going home. It's not that we've thrown it away but it doesn't feel quite as laborious."
SCANDAL I'm sure I'm not the only who noticed how hotter-than-hot Scandal got in its second season. In talking to Executive Producer Betsy Beers about the final episodes of the season, I asked what she attributed the change in popularity to.
"I think it's a bunch of things," she said. "I think that these things tend to happen because a lot of things kind of create a perfect storm in a good way. I think that what was great at least when I looked at it as like a fan of the show who doesn't write it but works on the show, what season one did, I think, it sort of keyed up the world and the reality and who the characters were and consider the rules of the show, how the show works and the kinds of stories and emotional engines that sort of got set into motion."
Beers gave credit to the 'Gladiators' chatting it up via Twitter and also said that having the three episodes earlier this season built around Fitz's assassination greatly helped: "In a weird way what those three episodes did is they allowed people who weren't watching the show up until now to join in and there was a lot of sort of story catching up that you could do just starting there."
That's a wrap for this week! Anything else you're dying to know about your favorite show? Leave a comment here or you email me directly at jim@jimhalterman.com. And remember: follow @TVFanatic for all your TV scoop!
Jim Halterman is the West Coast Editor of TV Fanatic and the owner of JimHalterman.com. Follow him on Twitter.