Death is final, so resurrection must hold consequences.
Secrets came to light in The Returned Season 1 Episode 4 that will surely affect what comes next.
The flashback to Victor's death was unexpected, but his connection to other characters in the present is what has me asking questions.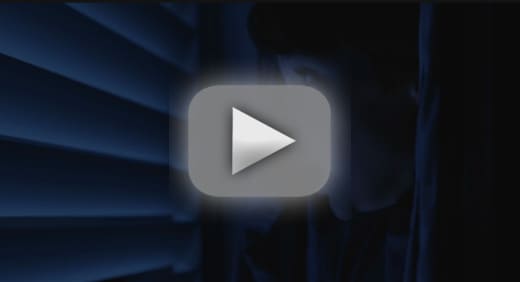 We discovered at the beginning of the episode that Victor died 29 years ago after being shot by home intruders. The two intruders were different from each other. While the first man told Victor to be quiet and tried to save him, the second man simply shot him through the closet door.
For the last few weeks I've mentioned that Peter must be hiding something. This is certainly not what I had in mind, but it makes sense. Peter was the first man who tried keep Victor quiet and undetected. Maybe his guilt of getting the young boy killed made him decide to devote his life to helping others.
He's done a good job at making himself a valuable member of the community, but the look on Victor's face makes me think he has to remember him and the thing he said about singing a song in his head in order to feel better.
Victor has been an intriguing character. I don't think he has nefarious goals because he seems to care a lot for Julie. Still, Annie did show up dead after the end of The Returned Season 1 Episode 3 with Victor going inside Annie's apartment. It can't be a coincidence that Annie ends up with her tongue cut out and a cat eating it, when she had asked Victor, "Cat got your tongue?" in The Returned Season 1 Episode 2. 
Another connection Victor may have is with Helen. Helen seemed to recognize Victor when he walked into the community center. It would make sense considering they both died 29 years earlier. I'm guessing the town flood occurred after Victor's murder. That's why Helen would recognize him.
Helen's scene with Pastor Leon was my favorite. She hadn't said anything yet, but when she finally opened her mouth, she sure had a lot to say about death and the afterlife.
Leon: Lazarus' sisters begged Christ to bring him back.
Helen: And that is my point. He shouldn't have listened. The finality is for a reason, Pastor. Don't you think? I mean, to just go on and on and we... oh that would be excruciating. How do you organize a life with no death to define it?
Helen brought up the story of Lazarus, but asked Pastor Leon why the story after his return was never told. She assumed it was because his resurrection was a mistake. 
This brings up a question we are now beginning to explore: What are the consequences of someone returning from the dead?
Camille's return is having a mysterious effect on Lena. As we discovered in Lena's flashback to visiting Camille's body in the morgue, Camille suffered the same wound from the bus crash.
So it seems Camille's wound has been transferred to Lena. Camille doesn't appear to be doing it on purpose, but Lena isn't so sure. 
She's [Camille] still all you [Claire] care about, even though she's killing me.

Lena
I hope Lena is okay, because I really like her character. Watching her come to terms with survivor's guilt and her sister's return has been great. 
Even with her daughter's life in jeopardy, Claire still wants to keep Camille's true identity a secret. 
Tommy secret came out when Rowan found all the surveillance cameras around their house. I was glad she didn't immediately agree to go with Simon. Tommy deserved to give his explanation. 
Unfortunately, the truth was more than Rowan could handle.
According to Tommy, Simon killed himself by stepping in front of an 18-wheeler. They kept it a secret from her all these years. He also used the cameras because he was worried about her. Tommy alluded that Rowan tried to hurt herself before. 
I'm torn here because on the one hand, what Tommy did was wrong. He had no right to hide that kind of information from a woman who he didn't even know.
Rowan: You made a decision that changed the course of my whole damn life, and I didn't even know you.
Tommy: I loved you the minute I saw you.
On the other hand, Tommy clearly loves her. I don't think he had evil intentions toward her, but he went about everything the wrong way.
Rowan and Simon having sex got me thinking. Could that have an affect on her? Can returned people get other people pregnant, or get pregnant themselves? 
For the most part I enjoyed the episode. I just wished we had gotten a glimpse at what was happening with Tony and his returned, possibly murderous brother. I'm anxious to learn more about his story. 
So over to you guys! What did you think of the episode? Were you shocked by Victor's connection to Peter? Did Victor kill Annie? Why do you think Lena has the same wound as Camille? What are your predictions for The Returned Season 1 Episode 5?
Sound off below, and don't forget you can catch up on the mystery when you watch The Returned online via TV Fanatic! 
Amanda Steinmetz was a staff writer for TV Fanatic. She went into retirement in June of 2027. Follow her on Twitter.