Criminal Minds Season 10 Episode 22 Review: Protection

doug@mediavine.com at . Updated at .
The laid plans of mice and men go oft astray – particularly when you're not seeing the subjects of your plan as clearly as you should.
The thrilling and interesting Criminal Minds Season 10 Episode 22 almost became buried by what happened in the final few minutes.
Before we get to that, let's start at the top.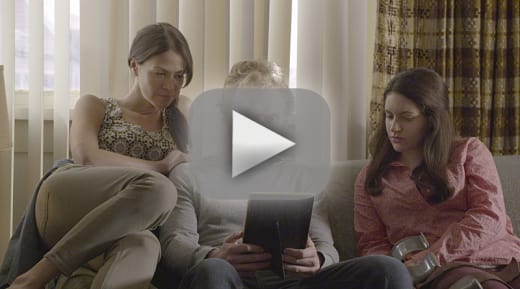 Danny Lee Stokes was diagnosed as an extreme paranoid schizophrenic who lost control of his condition after his mother was brutally murdered.
Subsequent to that, he went off his meds and became entirely delusional. Faced with a pressing need to avenge his mother's murder, he morphed into a kind of vigilante, out to bring justice not only to the man who murdered her, but to all criminals he would encounter.
He became a kind of a bizarro Batman.
The more time passed, the deeper his psychosis became, until he saw even the poor postman as a policeman, and therefore a threat who had to be killed.
Of course we knew from the start that the woman and her daughter who were helping him and encouraging him were products of his imagination. It was clear, merely by the way they fed him suggestions, thoughts and even commands, all of which he accepted.
Plus there were scenes like this, which would have been confusing, except for the knowledge that it was all a delusion:
Danny: Patricia's mad at me.
Milena: We're not just your tenants, you know. She's your friend and she doesn't want you to get hurt. Neither do I.
Danny: Sorry. I don't know why this is so hard.
Milena: The right thing to do is always the hardest thing to do, and you're doing the right thing.
Danny: I just miss my mom so much.
Milena: That's why you have to keep going, and find the son of a bitch.
It was interesting to see that he had severe headaches, which he tried to medicate with booze. Those who've ever suffered from migraines could probably relate quite closely to the pain the actor playing Danny portrayed so very well. Severe headaches have been reported mainly by male schizophrenics, so the way Danny was written was spot on.
I liked the fact that he wasn't written as a monster, but as a man who had mental issues that ran so deep as to make him severely anti-social.
Of course, the BAU correctly identified the quandry: when someone is that deeply delusional, it's next to impossible to stop them from their path – in this case, his criminal  path – which meant that chances were high he would end up dead.
In fact, I was certain when Morgan came to the door, Danny would realize everything he'd done, and in a fit of remorse end up killing himself.
As mental illness loses its veneer of baggage and shame in our society, it becomes more and more important for shows like this to portray it correctly. So far, the writers of Criminal Minds have done so admirably, and this one is no exception.
Now, as for the final few minutes of the episode: it seems the pedophile who calls himself "Bobby" has finally made his move on Meg and Markayla. And this sets us up for next week's season finale, aptly titled "The Hunt".
The nightmarish aspects of this development are severe and frightening....I expect the next episode to be as ugly as it can get.
Unlike tonight's delusional Unsub, "Bobby" is organized, evil and entirely without redeeming qualities of any kind, as is "Paige" who's helping him. We can expect the full weight and brutality of the FBI to be trained on the hunt for this guy, who no mercy offered.
At least that's the hope. This will be an episode that will make every parent watching it clench with anger.
Final thoughts:
You may have recognized the actor who played Danny Stokes. He's Joe Adler, who played Jason Wylie on The Mentalist.
There's no hiding that baby bump on Kate anymore. She looks awesome!
Remember: you can always see this episode again when you watch Criminal Minds online.
Be sure to tune in for the finale next week, on Criminal Minds Season 10 Episode 23.
What did you think of this episode? Be sure to chime in with your thoughts in the comment section below!
Douglas Wolfe was a staff writer for TV Fanatic. He retired in 2016. Follow him on Twitter
.