Nashville Season 5 Episode 9 Review: If Tomorrow Never Comes

Tiffany Staton at . Updated at .
"At the end of the day, Lord I pray, I've had a life that's good."
SPOILER ALERT: If you haven't seen tonight's episode, stop reading now. Seriously, right now.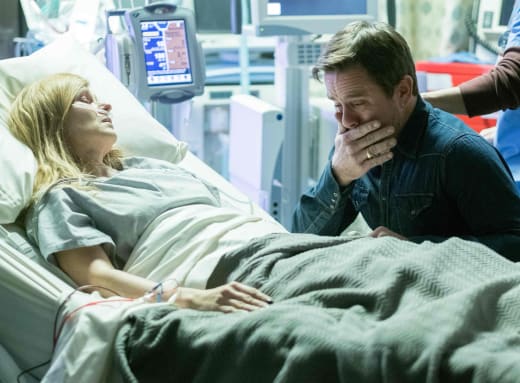 On Nashville Season 5 Episode 9, Gunnar decided he wanted to fight for Scarlett, Maddie came to a realization about her relationship with her mom and Rayna imparted wisdom on everyone around her.
I suspected the outcome of the hour, but I'm still surprised it happened. 
Rayna Jaymes passed away.
I feel like I need to handle this in the most respectful way possible. So here we go.
Rayna Jaymes was a lot of things. She was beautiful, stubborn, loving, passionate, and incredibly talented. She will be remembered as one of the most beloved country singers Nashville has ever heard.
She was a force to be reckoned with, starting her singing career at a young age despite resistance from her parents.
Although Rayna is no longer with us, she leaves so much behind.
First, the love of her life, her husband, Deacon Claybourne. The two of them were singing together, fighting and loving each other for most of their lives. Their careers and lives were shaped by each other. 
Have you ever seen anybody as handsome as this person right here?

Rayna [referring to Deacon]
Next, are her two daughters, Maddie Claybourne and Daphne Conrad. They both aspire to be singers just like their mom.
Lastly, she leaves behind Highway 65, her professional baby, her dream label. She has inspired so many with her music and paved the way for others with her label.
Nashville won't be the same without Rayna. Country music won't be the same.
But there will still be millions of little girls listening and falling in love with her music; heeding her words and forging their paths because of her example.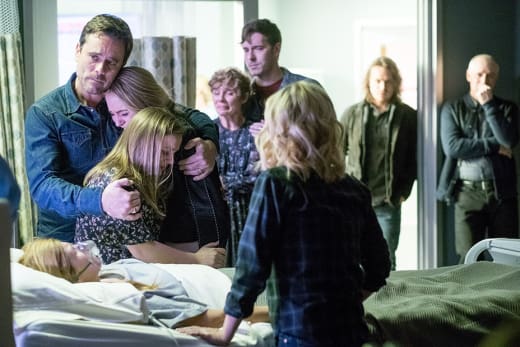 It looks like Juliette Barnes will be first in line. She and Rayna had a beautiful moment wherein Rayna shared with her how much Juliette has changed since the plane crash. You could tell it was exactly what Juliette needed to hear.
All I ever wanted was for you to be proud of me.

Juliette
Juliette and Rayna had a complicated relationship, but it was always respectful. In the end, Juliette admitted she only ever wanted Rayna's approval; Rayna was like a mother figure to her since Juliette's wasn't always around. 
Next in line for the crown would be Maddie.
She FINALLY realized she's been treating her mom terribly despite the fact that Rayna had always been a pretty good mom.
It's heartbreaking, not only that Maddie didn't get a chance to say goodbye to Rayna, but that Maddie only realized her feelings when it felt like it was too late.
Finally, Daphne. She's done a lot of growing up recently, and the poor girl has a lot more ahead of her.
You have a gift, honey. It's your privilege, it's your responsibility to share that with people.

Rayna [to Daphne]
She expressed the thought that her mom was the only one who cared about her. It's obvious Maddie also cares for Daphne, although Maddie can be a little self-absorbed at times.
I believe that Deacon loves Daphne, too. He's such a loving person; he wouldn't know how to be any other way.
I look forward to seeing Daphne and Deacon's relationship change and grow as they grieve their mutual loss.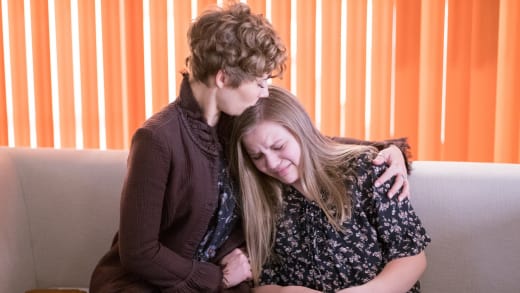 Scarlett and Gunnar were also there to support their friends and family. As much as I don't want to take attention away from Rayna, I feel like I should at least mention them since their actions seemed significant.
Scarlett spent all day with Damien, despite the fact she was supposed to meet Gunnar. On top of that, she was naked in bed with Damien when she got the call that Rayna had been in a car accident.
Gunnar was understandably upset and vowed to fight for her.  While I loved seeing Gunnar take a stand, I think it carried more weight that he was there with Scarlett when Rayna passed.
He's part of her world; Damien isn't.
Damien may be shiny and new and exciting, but Gunnar knows her past and her family, and he accepts her wholeheartedly.
I still hope those two work it out. But this wasn't about them. It's about Rayna.
Every conversation she had was meaningful. She assured Daphne that Deacon loved her, provided confidence to Juliette and Scarlett and reaffirmed her love for Deacon.
As women, sometimes in relationships, I think that we let ourselves be the object. A man says he loves you, that's it, that's love. Like he gets to choose. But we get to choose too. We get to choose to be happy because we deserve it.

Rayna
She will never be forgotten.
Rest in peace, Rayna Jaymes
If you want to torture yourself by watching this episode again, you can always watch Nashville online via TV Fanatic.
I'm always open for comments, but for this special episode why don't you try to share your favorite memory of Rayna.
Tiffany Staton is a staff writer for TV Fanatic. Follow her on Twitter.