Scandal Season 6 Episode 6 Review: Extinction
Paul Dailly at . Updated at .
Rowan is the killer!
That was revealed on Scandal Season 6 Episode 6 in an hour that gave us some insight into the deadly new villains on the show.
They're pretty scary.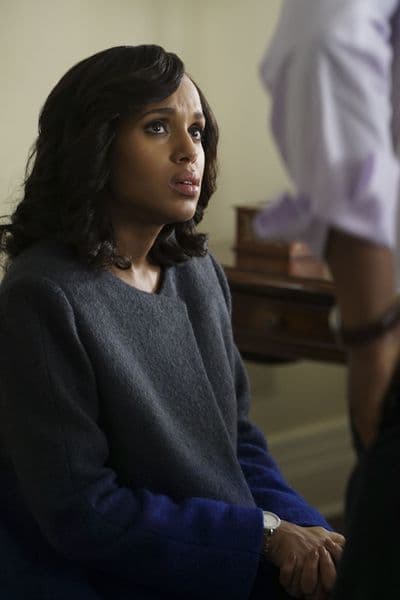 The red dress woman from Scandal Season 6 Episode 5 returned in a big way. She was part of the new organization who are pulling the strings on the show these days. 
What I like about her is that she's very cutthroat and to the point. There's no pulling the wool over her eyes, and characters like that usually have a decent story about how they became that person. 
It was very clear that Rowan has strong feelings for Sandra. Considering the way he usually snaps, I thought he would pull the trigger on Sandra sooner, but maybe that would have meant Olivia being targeted sooner.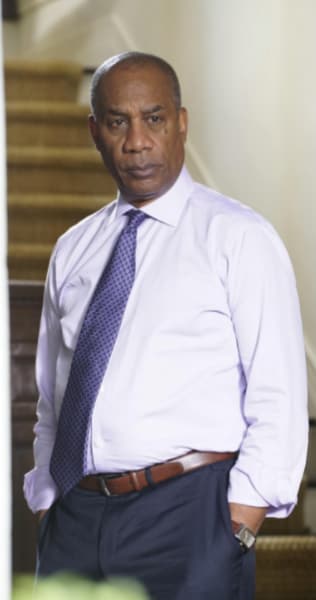 Despite what some may think, he does love his daughter. There's no way in a million years he would turn on her the way he did to Sandra. 
But I guess killing Sandra reminded him of the conversation he had with Olivia when he claimed that she didn't need love because she has the drive to do something. 
He told her to not worry about it and keep her goals ahead of everything and everyone else. He's a smart man, but I don't seem him lasting much longer. 
Then again, I've been expecting him to bite the bullet since Scandal Season 2, so I could be wrong. 
I found Rowan managing to get under the podium laughable. I would like to think that everything would have a lot of security guards to make sure no one could, you know, kill the President-Elect. 
Additionally, his little contract killer was at the hotel with the sniper rifle. I'm pretty sure the bullets being different from the gun they thought killed him would mean the jig is up. 
Obviously, Vargas did not have to die. Sadly, that was a ripple effect caused by Olivia and Huck shutting down the votes being rigged. 
It was difficult to watch Olivia's big speech to Rowan about earning her way into the White House. She's not cared in the past what she did to get there, so why now?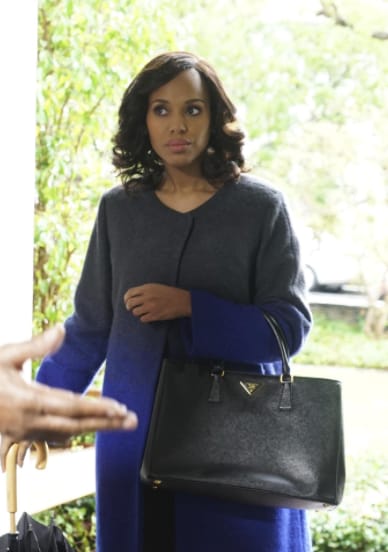 Is she trying to imply that she's a better person these days, or was it just plain, dumb storytelling? I would have died laughing if Rowan told her she didn't have any issues with rigging the election for Fitz. 
Mellie probably wouldn't have minded, either. Basically, Olivia has herself to blame for Vargas' demise. It sucks, but that's how the cookie crumbles. 
She should have known there was something going on when Rowan showed up on her doorstep looking for a record. She's learned on many occasions that he always has an ulterior motive on his mind. 
With this plot seemingly over, I hope we don't go back to it. The back and forth with the narrative is getting cumbersome. It's time to stick to the present and give us some solid information. 
I seem to recall, we left off with a HUGE cliffhanger at the end of Scandal Season 6 Episode 5, and it was just pushed to the side for another episode of "Who Really Killed Vargas"?
I'm just tired, you guys. The dynamics on this show are changing by the episode, and the jumping through different time periods is confusing. 
You know there's something off when your favorite scene is a flashback to a prior episode. In this instance, it was Mellie and Olivia getting drunk in the bathroom. 
That scene makes me chuckle every time. Mellie has been put on the back burner this season, and it's not doing much to make me enjoy the show. 
Also, Cyrus feels like he just fell off the face of the earth. We need to find out what happened when When We Rise forced the show to go on hiatus. 
Scandal Season 6 started off shocking, but it feels like it's limping along now. Let's bring the characters back together so we can have back the fun show we love. 
"Extinction" was a decent episode. It finally gave us the truth, but I just expected something more. 
Remember you can watch Scandal online right here on TV Fanatic! Get caught up now!
What did you think? Do you want the series to stick to one timeline and stop messing around? 
How do you feel about characters disappearing for weeks on end?
Hit the comments below!
Note: Scandal Season 6 Episode 7 airs March 23 on ABC!
Paul Dailly is the Associate Editor for TV Fanatic. Follow him on Twitter.