Arrow Spoilers: Who Is Returning for Season 6?
Paul Dailly at .
Arrow is back later this year for Season 6, and details are slowly trickling out about what we can expect from the new batch of episodes. 
If you watch Arrow online, you will know that Arrow Season 5 concluded with Lian Yu seemingly being blown up and most of the core cast being on the island.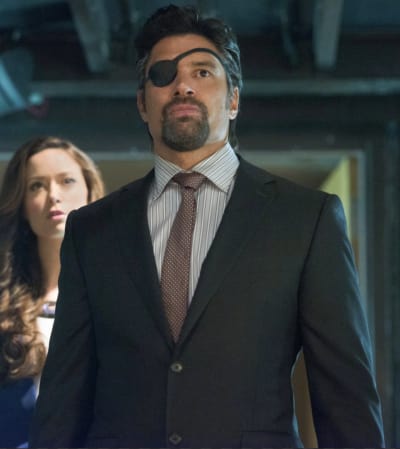 It certainly raises some questions about who might not be returning to the show. We already know that Oliver and his son William were not on the island when it exploded. 
Thankfully Stephen Amell (Oliver Queen) attended the Heroes & Villains FanFest in Nashville over the weekend and confirmed one character who will survive the blast. 
"I can report that Manu Bennett is back to being a part of the show, and I think we will see him multiple times this year, which is awesome," he revealed to fans of the series. 
Manu Bennett played a huge role on Arrow Season 2 in his portrayal of Deathstroke. That season is widely regarded as the series' best, and much of that hinges on Bennett's portrayal of the villain. 
Bennett returned to the show in the final few episodes of Arrow Season 5 as Oliver put one last mission in play to take Prometheus out of the equation for good. 
Despite Slade apparently ditching Oliver for Prometheus, he came through in the end, proving he was a changed man. It should be interesting to see where the series takes his storyline in Season 6. 
We have no idea whether Bennett will be a full-fledged series regular, but we're definitely intrigued to find out if he manages to settle into Team Arrow if he is given the opportunity. 
Aside from Manu Bennett's return, Amell also dropped the revelation that a character who has been MIA since Arrow Season 1 will be staging a comeback. 
"We have somebody returning to the show this year that we have not seen since Season 1."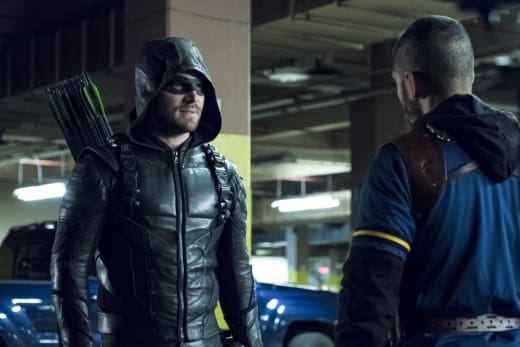 We have absolutely no idea who the mysterious returnee could be, but we're very excited to find out who it will be. We do hope, however, that the person will not just be showing up in flashbacks. 
Yes, flashbacks will still be a thing on Arrow Season 6. 
"They are a part of the show's DNA," Stephen said. "I would expect to see them on a relatively regular basis."
Okay then. 
What do you think about the reveals?
Sound off below!
Note: Arrow Season 6 debuts October 12 on The CW.
Paul Dailly is the Associate Editor for TV Fanatic. Follow him on Twitter.