Chicago PD Season 5 Episode 1 Review: Reform
Lizzy Buczak at . Updated at .
Throughout most of Chicago PD Season 5 Episode 1, Voight tried to assure us that it was time for Lindsay to move on and that we had to make peace with it. 
But how do we make peace with something that we're not ready to accept? Lindsay's shoes can never be filled, no matter how hard they try. 
I also don't necessarily agree with Voight considering I found her departure to be super abrupt. And since Sophia Bush herself never addressed it, I couldn't wait to see how the series would handle the elephant in the room.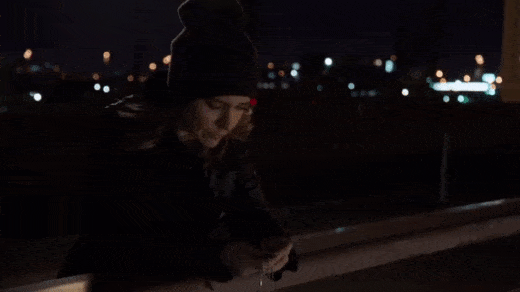 The episode kicked off with a touching tribute to Lindsay, her time in Intelligence and her close relationship with father-figure Voight. 
And that was it. Aside from a little therapy where Voight talked about his feelings (shocker) and a scene with Halstead in their empty apartment, remembering the good times they shared, there was little to no mention of Lindsay. She literally took Voight's "don't look back" advice to heart.
I believe down the line we'll see them coping with absence a bit more. At least I hope so! 
In fact, the writers thrust Halstead right into one of the most emotionally challenging episodes of his career, making us forget that he was dealing with a major heartbreak. 
The showrunner's and directors teased early on that the fifth season would tackle more issues currently affecting Chicago as it relates to police and racial tension. And boy, they weren't lying. 
The episode was Chicago in 2017. 
Racial tensions are at an all-time high everywhere, but especially in Chicago. If you pay attention to the news, my city (yes, I'm from Chicago), is continuously reported on because of high violence and shootings. 
That's what makes this city the perfect backdrop for a show. 
Being a cop in Chicago, like Antonio points out, is hard. And it's only getting harder, especially as they start being monitored by the federal government. Voight can't handle things the way he used to anymore but will that prevent him from serving up justice?
The good part is, Chicago PD does more than just rip straight from the headlines, it shows both sides. 
You feel bad for the cops who are being called racist for trying to do their jobs. You feel bad for the people being victimized due to their skin color, their surroundings, the things they cannot control. And you feel bad for those who were simply at the wrong place at the wrong time. 
Halstead and the victim, a young girl who was killed by a bullet from his gun during a shootout with gang bangers, were both victims this week. 
Halstead was victimized by Alderman Price, who you knew was going to be trouble from the very beginning. Sure, Halstead's bullet killed her but how could they even expect him to know about an underground daycare being nearby?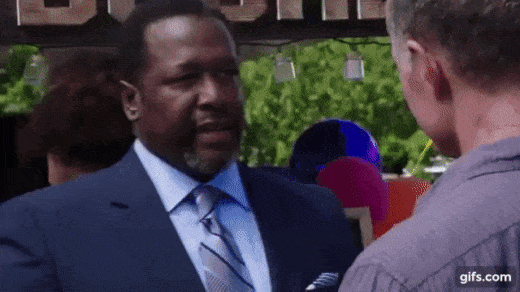 Yet, Price wanted to make the "white, young, good-looking" cop pay for it. Why? Because it makes a good narrative and would allow the gang members to keep funding his campaign.
Oh, corrupt politicians in Chicago! 
There was also a racial tension between Atwater and Ruzek and with Atwater being one of the only men of color in the unit, you really get to see what it's like being an African American cop these days. 
While I'm glad the series is using its platform to shine a light on the racial aspect of our city, I do hope that the whole season doesn't solely focus on the cop vs. civilian narrative. 
Not much was lighthearted about this episode except for the fact that I'm 100% convinced Ruzek was wearing eyeliner. Why? Does that make him look more powerful? I'm conflicted on this new look. What do you guys think?
It seems like Burgess isn't digging it either because when he tried to hook up with her again, she told him she's seeing someone new. Last we saw these two, they shared a romantic kiss, so who is she seeing now? Is their storyline finally over?
If we have no Burzek and no Linstead to fawn over, are we doing away with the romance element altogether? Or will Voight start dating his hot new therapist? 
I'm down for some new couples as long as they don't put Halstead and Upton together. I know he has a thing for his partners, but it just cannot happen. 
Antonio made a welcome "guest appearance," which actually served as his reintroduction to PD. We know it's because Chicago Justice flopped but we'll take it simply because we've missed him. A man who is that good at impersonating a gang member should never be working at a State's Attorney's Office again. 
Do you have thoughts on the premiere? 
Remember, you can watch Chicago PD online and then come back here to share your feelings with me! 
Lizzy Buczak was a staff writer for TV Fanatic. She retired in June 2021..