SMILF Season 1 Episode 6 Review: CHOCOLATE PUDDING & A COOLER OF GATORADE
Paul Dailly at .
Bridgette is not a fan of sitting around and waiting for good things to come to her. 
On SMILF Season 1 Episode 6, she tried to make her mark on the world by trying out for the WNBA, and it made her change her perspective on a lot of things.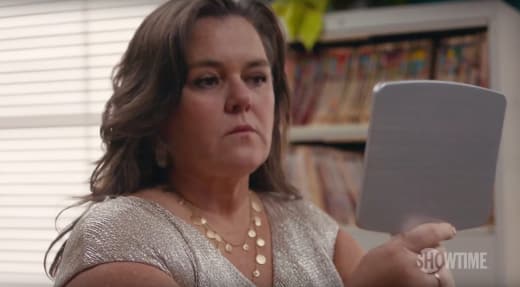 Bridgette may be impulsive as hell, but when she sticks her mind to something, she wants to see it through to completion, and that's a good character trait. 
What irked me about the whole plot was that Tutu and Ally looked down on her aspirations and made her feel like she was never going to reach the goals she wanted to. 
It's becoming increasingly apparent that Bridgette's biggest fear is growing old and becoming like her mother. Tutu is not happy. We'll get to that in a little!
If anything, Ally should be empowering Bridgette to follow the WNBA thing through, but she seemed more interested in Bridgette being her maid while she recovered from her multitude of surgeries.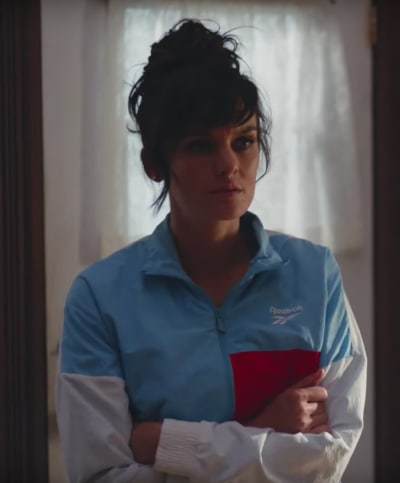 Ally acted like she was all alone in the house, but that was far from the truth. Bridgette should have taken a stand and let her know that she was too busy to help her. 
Ally and Bridgette are close, but for Ally to be ruled a good friend, she should have pushed Bridgette to perform to the best of her ability and wish her all the luck in the world. 
Assistant: Head down the hall to bracket one.
Bridgette: Top tier, huh?
Assistant: No, that's just the court number.
It was horrible that Bridgette was ushered out of the tryout as soon as she got blood on her nose. The man discounted her without seeing how great she was. 
It really knocked Bridgette's confidence, but I liked that she opened up to her mother about not wanting to be like her when she's older. 
If you watch SMILF online, you will recall Tutu pining over some dude called Edmond from her past. Getting glammed up to go and ambush him in his surgery was a horrible thing to do. 
The man had a wife and kids, and that did not stop her from seducing him. Yes, it takes two to tango, but who dresses up like that to go and meet with the dentist?
Tutu has a man at home, and while their relationship may seem a little unorthodox, she should let him know that there's no spark left in the relationship. 
Tutu: I'm getting my cavity filled if you follow my meaning!
Bridgette: Oh my god.
They could try to salvage it or go their separate ways. Right now, it seems more like a matter of convenience than anything else, and that's not healthy. 
Rafi's storyline was heartbreaking. I knew there would likely be a storyline at some point with him relapsing, but I did not expect it to happen so soon. 
His mother handing him the drugs for the dogs was a terrible thing to do. He went out of his way to make his way over there, and she ditched him like a hot potato for her boyfriend. 
She should have known better than to ask him to have anything to do with the drugs. If she was a responsible mother, she would have stuck around and checked in with her son. 
Rafi has been trying to be a better man and has always been around when Larry needs him, but unless he gets it together soon, he's going to be in a lot of trouble. 
I did not expect the priest to kiss him. That came out of nowhere, and it's unclear whether Rafi has any feelings for him at this stage. It did seem more like Rafi was shocked to the core after turning to the man for guidance. 
What was telling about the whole thing was that Rafi still sees Bridgette as someone he can turn to. Bridgette was not shocked in the slightest by him showing up in the dead of night to crash with her. 
Whether he only does this when he's high on drugs or not, we'll likely find out on SMILF Season 1 Episode 7. I do hope that he opens up to Bridgette because she's the best person to give him the nudge in the right direction. 
"CHOCOLATE PUDDING & A COOLER OF GATORADE" was another solid episode of this Showtime drama. Everything about this series is fresh and exciting, and it's backed up with solid acting. 
There is no show on television quite like it, and I cannot wait to see where we go with these characters in the final few episodes. 
What did you think of the episode?
Sound off below. 
Paul Dailly is the Associate Editor for TV Fanatic. Follow him on Twitter.