It looks like the reboots are not going to be dying out anytime soon. 
Remember the Roswell reboot that was eyed at The CW just a few months ago?
Well, it just got one step closer to becoming a reality. According to Deadline, the young-skewing network has ordered a pilot. 
The official logline reads, "After reluctantly returning to her tourist-trap hometown of Roswell, New Mexico, the daughter of undocumented immigrants discovers a shocking truth about her teenage crush who is now a police officer: he's an alien who has kept his unearthly abilities hidden his entire life."
"She protects his secret as the two reconnect and begin to investigate his origins, but when a violent attack and long-standing government cover-up point to a greater alien presence on Earth, the politics of fear and hatred threaten to expose him and destroy their deepening romance."
The Originals writer Carina Adly MacKenzie penned the pilot and will executive produce alongside Justin Falvey, Darryl Frank (Amblin Television); Lawrence Bender, Kevin Kelly Brown.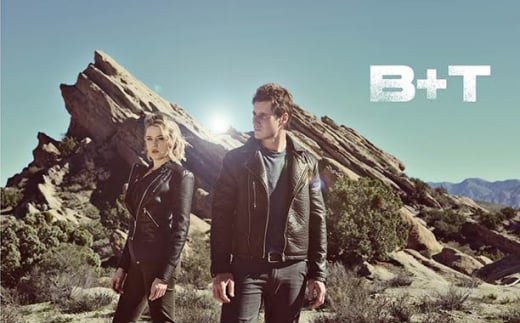 In what will likely quell some of the fears about the reboot, Brown served as an executive producer on the original series which ran from 1999-2002. 
It was based on the Roswell High book series, by Melinda Metz. The original series had a cast that boasted the likes of Shiri Appleby, Jason Behr, Katherine Heigl, Brendan Fehr, Emilie de Ravin, Majandra Delfino and Nick Wechsler. 
It struggled in the ratings throughout its run and the WB canceled it after two seasons, but UPN picked it up for one final season around the same time it picked up Buffy the Vampire Slayer for its final two seasons.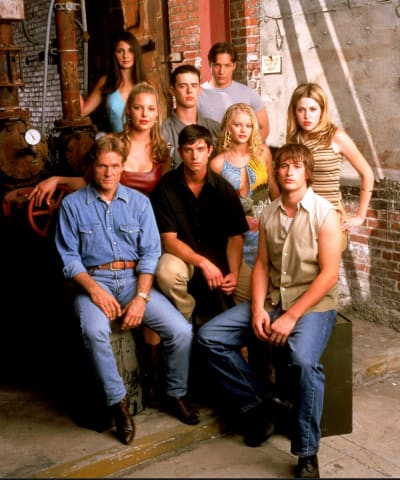 Roswell is not the only reboot The CW has in the works. Charmed is also getting the reboot treatment, and the cast and crew are less than enthused by the news. 
Have a look at the reaction below from series lead:
Here's the thing. Until you ask us to rewrite it like Brad Kern did weekly don't even think of capitalizing on our hard work. Charmed belongs to the 4 of us, our vast amount of writers, crews and predominantly the fans. FYI you will not fool them by owning a title/stamp. So bye.

— Holly Marie Combs (@H_Combs) January 26, 2018
Aside from Roswell and Charmed, the network has ordered five additional pilots. Get all the details below. 
IN THE DARK 
The logline reads,  "A flawed and irreverent blind woman is the only "witness" to the murder of her drug-dealing friend. After the police dismiss her story, she sets out with her dog, Pretzel, to find the killer while also managing her colorful dating life and the job she hates at Breaking Blind- the guide dog school owned by her overprotective parents." 
It's certainly an interesting concept and one that could play very well with the CW audience. 
Corinne Kingsbury will serve as the writer of the pilot and will executive produce alongside Ben Stiller, Jackie Cohn and Nicky Weinstock (Red Hour Films).
SKINNY DIP
This potential series follows a woman whose husband tries to murder her on a vacation, and she partners with a cop to take him down, but they are shocked when they uncover a web of deceit. It is based on the novel by Carl Hiaasen. 
Russel Friend and Garrett Lerner will write the pilot and will executive produce alongside Peter Traugott and Rachel Kaplan (Keshet Studios).
Doesn't it sound like the perfectly soapy game of cat and mouse?
PLAYING DEAD
The official logline reads, "A dysfunctional family dramedy about a mortician and his son whose lives are turned upside down when the woman who abandoned them 15 years ago returns and asks them to fake her death."
Rina Mimoun and Josh Reims will pen the pilot, and will executive produce with Tariq Jalil and Lucas Carter (Intrigue).
THE END OF THE WORLD AS WE KNOW IT
Logline: "When a prison spaceship carrying the universe's most deadly aliens crashes in Southern California, two young women with bigger dreams than working at a kids' pizza place in The Valley are recruited by a space cop to hunt down the escaped criminals, who have camouflaged themselves as eccentric Angelenos."
This is another one that's being adapted from a novel. The original novel writer was Iva-Marie Palmer. The series does sound like it would be a perfect fit for The 100. 
Justin Halpern and Patrick Schumacker are on board to write the series and they will both executive produce alongside Rob Thomas, Danielle Stokdyk, Dan Etheridge, Leslie Morgenstein and Gina Girolamo.
SPENCER
Per the logline, "When a rising high school football player from South Central L.A. is recruited to play for Beverly Hills High, the wins, losses, and struggles of two families from vastly different worlds — Compton and Beverly Hills — begin to collide. Inspired by the life of pro football player Spencer Paysinger."
It's certainly off-brand for The CW, but those type of shows have the potential of becoming huge hits. 
April Blair will write and executive produce. Greg Berlanti and Sarah Schechter will also executive produce. 
What do you think of all of these new series CW has in the works?
Are you excited?
Hit the comments below!
Paul Dailly is the Associate Editor for TV Fanatic. Follow him on Twitter.