Scorpion Season 4 Episode 19 Review: Gator Done

Allison Nichols at . Updated at .
Poor Toby, betrayed by his beads. That is why you should stick to festive hats.
On Scorpion Season 4 Episode 19, Team Scorpion headed down to the bayou, and of course, they would run into a problem involving a gator.
I mean it would have been a missed opportunity if they didn't. This is Scorpion we're talking about here!
Can we discuss the poor life decisions first?
First off, Toby should have never been allowed behind the wheel (so to speak) of that boat. Cabe would have done a much better job. You know what else Cabe would have been good at doing? Firing the tranq gun!
Stupid, stupid decisions. Did these bother anyone else? I mean for a bunch of geniuses, they aren't always the brightest.
However, Walter with that trank gun led to some of the funniest moments in a while. Between the initial shock of Cabe getting shot in the ass and then watching Toby deal with drugged Cabe, the whole thing is hilarious.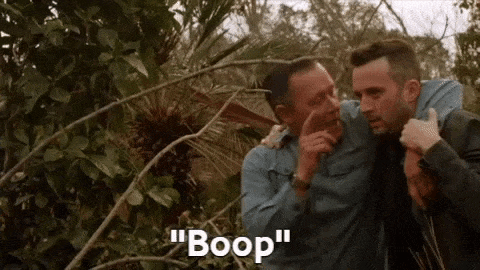 Drugged Cabe is a gift. We should cherish this time that we spent with him.
Seriously, it was like watching one child (Toby) take care of another (drugged Cabe). Not only was this an all-around good time, but Toby learned something from it, thankfully. 
He's realized that he is about to be a father, and so he needs to grow the hell up. It's about damn time.
Cabe: Whatcha doin?
Toby: Quicksand, ya idiot!
Cabe: Quicksand. I haven't seen quicksand since the Princess Bride. Now that was an awesome movie. No fear, Buttercup! I will save you.
Toby: I'm a dead man.
Okay, I'm not saying he has to be boring or anything, and the costumes should definitely stay -- referring to the pirate hat, but sure, the sexy-time costumes can stay too. Whatever floats your boat, Quintis. 
It's great that Happy also learned a lesson from this case. She's not the perfect person in this relationship. They both have a lot of growing up to do before baby Quintis arrives.
Related: Get CBS All Access via Amazon Channels for Hit Shows, Exclusive Originals & Live TV!
If Toby were the only one who opened up about ways he needed to improve, the conversation would have lost some of its intimacy. Toby and Happy are going through this together.
The conversation further highlights this, and it reminds Toby and Happy that they aren't alone in their fear and unpreparedness. 
Hey dummy, if I'm pregnant, I do not want to tell my child the dad died as gator bait.

Happy
They are a team, and they are working on bettering themselves for the sake of their child. Hopefully, there's some sort of acronym that helps the two of them stay on task.
I mean it's been awhile since one of those popped up. Please don't tell me acronyms are out of Quintis' system yet. They are just too good.
Patty is a lot more enjoyable than she was when she initially appeared on Scorpion Season 3 Episode 15. We've grown to love her and her obsession with never being tardy.
Sly: Ralphie boy, I envy you. Look at you. Your age, spending your spring break saving the planet.
Ralph: No one parties like I do.
If you were on the fence about Patty, this hour should have changed your opinion.
Sly instantly went into protective dad mode when he heard about Patty being bullied. It was sweet seeing him stand up to her principal and guidance counselor.
Related: Get Cinemax via Amazon Channels for Hit Movies & Series that Keep You on the Edge of Your Seat!
He managed to get the tardy removed, and Ralph went the revenge route, resulting in a rare parenting moment from Paige, which was great to see.
As if the alderman-intern bond couldn't get any stronger, Sly comforted Patty at the garage.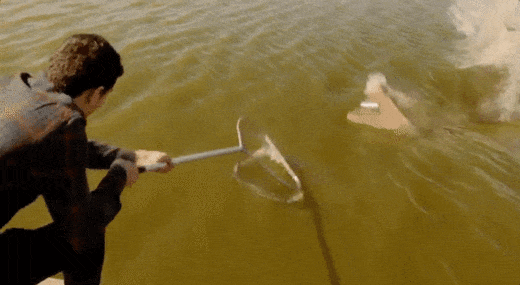 We haven't seen this side of Sly before. He's always been there for Ralph, but it hasn't had the same mentorship feel that Walter's scenes with Ralph have.
With Patty, we have seen Sly grow close to her, and we're watching the bond solidify even more. Sly's a great friend and mentor for her, and Patty is good for him, as well.
Usually, Patty and Sly's interactions are of the humor variety, making this heartwarming one even more touching. It was an unexpected source of the feels, for lack of a better word. 
Here's hoping there are lot more Patty and Sly scenes in our future.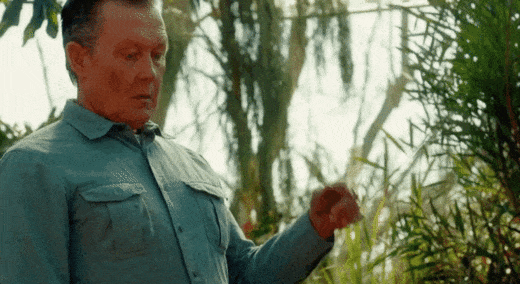 Paige, this is why you shouldn't teach Walter to lie! It is going to come back and bite you in the ass.
Walter took Florence to the lecture because he's an idiot. Yes, he did a good thing by letting Paige out of the lecture, but he shouldn't have then asked Florence to that same lecture!
He's taken Florence on a date. It was going to be a date night when he was going with Paige, so yeah, even though Florence and Walter aren't dating, the whole thing is still date-like.
I always knew one of the stupid ones were going to kill me. I thought it was going to be Paige.

Toby
Oh goodness, I was really hoping we were dialing the Walter and Florence thing down a notch. I guess that was wishful thinking. 
How bad do you think the blowback from this is going to be? I feel like it's going to be worse than Paige learning about the dream kiss.
What did you think of the episode? Leave your thoughts in the comments below!
Remember you can watch Scorpion online anytime via TV Fanatic.