Murphy Brown Revival First Look: The Cast Reunites!
Paul Dailly at .
We're still shocked to the core that Murphy Brown is the latest show to be returning to the air. 
Just kidding: We wouldn't be surprised to hear that a revival of Scandal is being eyed for 2018-2019 at this stage. 
With the current wave of revivals and reboots in the works, it's only a matter of time before every single show from several years ago gets a second chance at life.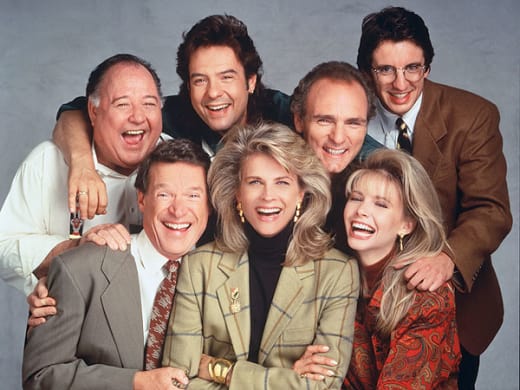 CBS confirmed earlier this year the classic sitcom will be back for new episodes this fall. 
The good thing about all of it is that it will be a continuation with the same characters and most of the same cast members. 
Related: Murphy Brown Revival Ordered at CBS!
That means the likes of Candice Bergen, Faith Ford, Joe Regalbuto and Grant Shaud will be reprising their roles. 
Bergen hit up Instagram on Friday morning to share the first group photo of the cast, and you can feast your eyes on it below. 
"MURPHY BROWN...together again. Coming to your neighborhood TV in the fall. Just in time," she captioned the photo. 
The original series aired from 1988 to 1998 and garnered strong ratings and critical acclaim throughout most of its run. 
RELATED: Carissa's Corner: We Need to Talk About Our Reboot Problem
It even secured a cool 18 Emmys! We think it's fair to say the show was a big deal back in the day, but will it be able to remain a success after 20 years off the air?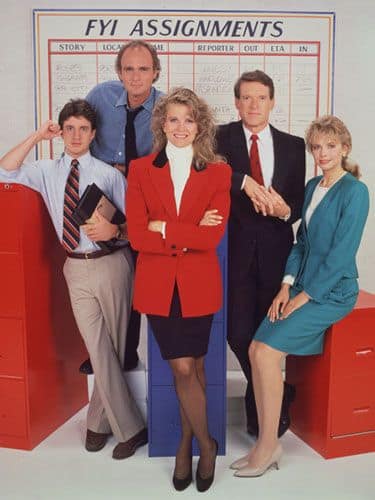 Roseanne returned to the air last month and launched as the highest rated new show of the season. 
What do you think of this revival? 
Will you be watching?
Hit the comments below!
Paul Dailly is the Associate Editor for TV Fanatic. Follow him on Twitter.