Riverdale Stars Weigh In on Potential Sabrina Crossover
Paul Dailly at .
Ever since it was announced that a Sabrina reboot was in the works from the people who brought us Riverdale, fans have questioned whether we would see a crossover between the two shows. 
Thus far, there has been no mention of magic in the murderous little town of Riverdale, so that could present a huge complication if a crossover were to take place. 
Riverdale actress, Ashleigh Murray, who plays Josie McCoy on the CW drama weighed in on her own thoughts about a potential crossover when she appeared at the POPSUGAR Playground Screen Queens panel.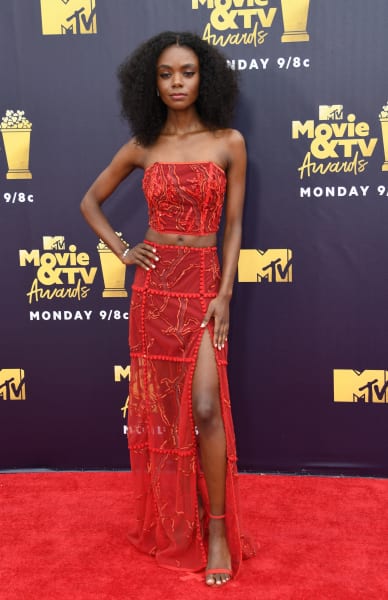 "I'm going to say no. And I say no because Sabrina is a very different world," Murray said in her speech about it.
"And I don't know how, if they're going to play into her magical-ness, and if it's not just her that has that situation," she continued. 
Related: Riverdale Spinoff Set at The CW!
"Riverdale is so based in this type of reality that I'm not sure that bringing the two together... is something that you could walk away from.
"If it would be a one-off thing, then [it might be] fine if they're able to separate the two." 
"Our show is already so large, and I think bringing that in, it would just make it – it would be like when you mix a bunch of paint together, and you get a bunch of brown. Not that there's anything wrong with brown."
Fellow Riverdale star, Vanessa Morgan also attended the event and was more open to the possibility of the two worlds colliding. 
Related: Sabrina Reboot: Who Has Been Cast as Sabrina?
"I will say that I would love it," she said.
"I would love it if it does take place in Greendale."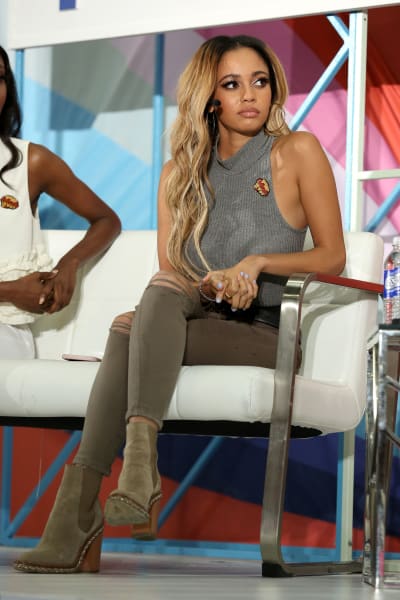 "I was obsessed with Sabrina growing up. I love magic; I love all that stuff. I would love it if we went over."
The biggest hurdle for staging a crossover is that The CW will not be airing The Chilling Adventures of Sabrina. 
Instead, the series which is being billed as a companion series will air on Netflix aka the home of Riverdale in territories other than the United States. 
Despite there being no plans for a crossover at the moment, Riverdale viewers have already traveled to Greendale thanks to some storylines taking them out of Riverdale and across the Sweetwater River. 
What do you think of this, Riverdale Fanatics?
Hit the comments below. 
Remember you can watch Riverdale online right here via TV Fanatic. Get caught up on the show everyone is talking about. 
Paul Dailly is the Associate Editor for TV Fanatic. Follow him on Twitter.