Love Island: CBS Developing American Version of Hit British Reality Series
Paul Dailly at .
Love Island is getting a U.S. remake!
A remake of the series is in development at CBS, who have secured the rights to the format from ITV Entertainment, according to Deadline. 
The series focuses on a group of singles who jet off to a sun-soaked location on a mission to find love. 
"But as always, the road to love never runs smoothly," reads CBS' official description.
"Challenges and dramatic twists abound as the Islanders form alliances, while relationships are made in an effort to win the ultimate prize."
"Viewers have the opportunity to shape events on screen as they watch the relationships develop, and ultimately crown one lucky couple as the winners who walk away with a cash prize."
Related: TV Ratings Report: Bachelor in Paradise Returns Strong
"'Love Island' has been a massive success overseas," Sharon Vuong, Senior Vice President, Alternative Programming for the Network, said in a statement.
"It's currently seen, or about to premiere in several European countries as well as Australia, and we're thrilled that ITV has partnered with us to bring their most successful show to American television."
"Having seen the reaction of audiences 'across the pond' and around the world to this most recent season, we expect American viewers will be captivated by this engaging format."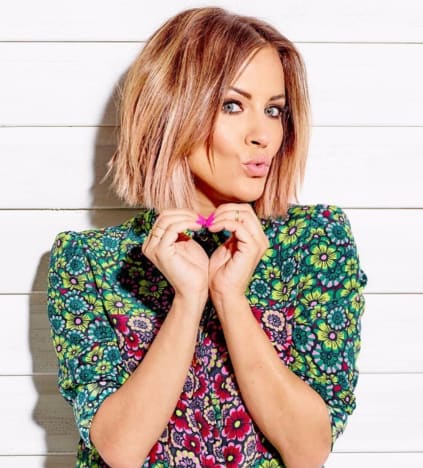 "Additionally, 'Love Island' is more than a pop sensation; this series has generated compelling 'sociological think pieces' in major publications here and abroad."
"As a format, 'Love Island' breaks the mold with high levels of viewer interactivity and participation that influence the content of the show in a way that's extremely addictive," added David George, CEO, ITV America.
"It's a cultural phenomenon that builds anticipation with every episode and creates appointment viewing – a pretty hard thing to do in today's TV landscape. We're ecstatic the show has found a home at CBS and look forward to working collaboratively to engage its millions of viewers."
Related: Big Brother Gets Silicon Valley Theme
Love Island started its life as a celebrity dating TV show from 2005-06, but it only lasted two seasons because viewers were not that interested in watching celebrities dating. 
It returned with a civilian edition in 2015 and averaged around 0.6 million viewers. However, the show has grown with each season since, and the most recent fourth season finale secured over 4 million viewers. 
The series also received a remake for Australia earlier this year due to its success in the UK, but the overall ratings were low at around 0.2 million viewers per episode. 
However, it was later revealed that the show's official Youtube channel had been viewed in excess of 150 million times. It later emerged that 85% of that traffic was coming from outside Australia. 
That shows there is a lot of interest in the format, but it's unclear whether it will get a sophomore run because of the low live ratings. 
It's surprising CBS is the network to step forward for the series when you consider the fact that Big Brother is such a dominant summer option for them. 
Love Island airs new episodes six nights per week in the UK, so it's unclear whether CBS will have a concentrated version should it go to series. 
What are your thoughts on this news?
Hit the comments!
Hulu is streaming all four season of Love Island UK!
Paul Dailly is the Associate Editor for TV Fanatic. Follow him on Twitter.