Kirrilee Berger on One Dollar: It is "Not Just TV" but a "Form of Activism and Awareness"

Carissa Pavlica at .
If you're already a CBS All Access subscriber, you might be deeply involved in its murder mystery, One Dollar.
If you're not a subscriber, you're missing one of the most convincing examinations of life near Pittsburgh, PA (sorry, This Is Us) and what happens when the class and cultural divides in a rust-belt town spill out into the open. 
One former child star, Kirrilee Berger takes on her first mainstream drama for a pivotal role, and she talked with me about the title "One Dollar" and its meaning, filming in and around my hometown, and the power behind the medium of the small screen. Read on!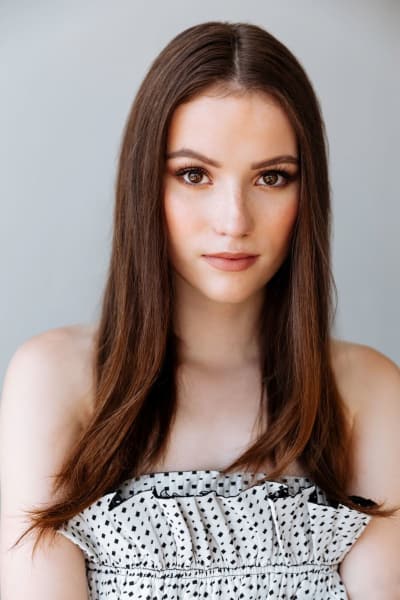 One Dollar on CBS All Access is at [now past] the halfway mark. How would you tease to my readers what they've been missing if they aren't watching?
I can't believe the show is already at the halfway mark! I know our viewers have been all over social media telling me they can't even imagine what could come next! I think those comments say it all. The plot has so many incredible twists and turns. You never know what could happen next on One Dollar!
What does the dollar bill signify and how does your character of Danielle Furlbee fit?
I think the dollar bill in a way symbolizes America. So many of the problems in the US stem from money. Be it inequality, debt, political divide, etc. The show is like a looking glass on all the issues occurring in America right now. 
Danielle represents the fierce youth attempting to abolish inequality. She notices the issues in her town, and she sees past the financial and social hierarchy.
Related: Get CBS All Access via Prime Video Channels for Hit Shows, Exclusive Originals & Live TV!
It seems like Dannie is inserting herself into the mystery a bit. Can you tease at all what will mean to her with regard to her family and relationship as the series progresses?
As a blossoming young adult, Danielle is experiencing life and forming opinions and reaping consequences from her actions on her own for the first time. I think much of how we view the world is from our parents. So, I think the journey of Danielle's viewpoint in life is absolutely beautiful.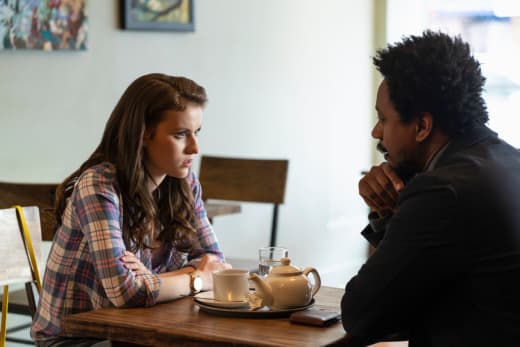 I grew up just outside of Pittsburgh, so it's exciting to see a TV show take full advantage of the culture of the area.
We actually spoke to a lot of locals about that! I'm so honored to tell their stories.
What did you learn about the city while you were filming there?
I was both fascinated and disturbed to see how accurate the portrayal was. The apartment building I was living in while in Pittsburgh used to be a fantastic Junior high school that developers tore down and made condos and apartments. Which is exactly the story of Wilson Furlbee.
It gave me such perspective on the story we were telling yet also put a lot of weight on my shoulders as I realized- this is real. This is affecting real people. It made me realize our show is a form of activism and awareness. Not just TV.
Related: CBS All Access Gives Series Order to Marc Cherry's Why Women Kill
Did you learn anything about Pittsburghese (the Pittsburgh accent) other than being relieved Dannie didn't have to use it? I never had it and have never been able to emulate it, so I'm really curious to hear about it from a dual citizen like you!
Originally, I had to audition for the role of Danielle with the Pittsburgh accent. As an Australian-American, I grew up hearing so many accents I find it very organic to pick up a dialect. However, Pittsburgh was the most difficult accent I've ever had to do!
I was so relieved when the director, Craig Zobel, and I decided it was best to drop it. However, after living in Pittsburgh for seven months, I'd say I can do an ok Pittsburgh accent.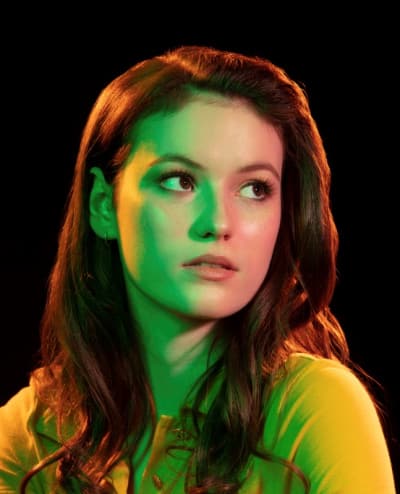 You are an incredibly busy young woman. One Dollar seems like your first cross over into a more adult role on a more adult series. How is it different from starring on youth-oriented programs?
One Dollar is actually my first project outside of children's programming. I was really nervous. I didn't know how the environment would be or how my younger followers would feel about my transition.
However, part of my love for children's programming is getting an opportunity to educate today's youth.
With One Dollar, I felt it was very organic as I went from teaching children about history on Netflix to teaching adults about gentrification, racism, police brutality, and socioeconomic inequality just to name a few issues we touch on in the show.
Related: Tell Me a Story Promo: CBS All Access Goes Dark with Kevin Williamson & Paul Wesley
What's next for you?
I'm currently working on some original music I hope to release soon!
If you want to see Kirrilee Berger on One Dollar, you'll find all episodes available on CBS All Access and new episodes dropping every Thursday!
You can also follow Kirrilee across all social media platforms @KirrileeBerger.
Carissa Pavlica is the managing editor and a staff writer and critic for TV Fanatic. She's a member of the Critic's Choice Association, enjoys mentoring writers, conversing with cats, and passionately discussing the nuances of television and film with anyone who will listen. Follow her on Twitter and email her here at TV Fanatic.