Empire Star Jussie Smollett Hospitalized Following Hate Crime
Paul Dailly at . Updated at .
Empire's Jussie Smollett was hospitalized earlier this morning. 
The actor was brutally attacked by two men in the early hours of Tuesday morning, according to multiple reports. 
Per TMZ, the two men in question ambushed the star as he walked out of Subway in Chicago at around 2 AM.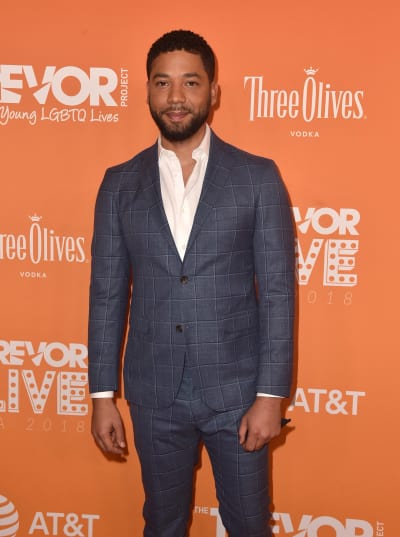 "Aren't you that f***ot 'Empire' n*****?" one of the men supposedly yelled at the 35-year-old. 
The attackers are said to be white and were allegedly wearing ski masks as they started to attack him. 
Related: Empire Renewed for Season 5 at Fox
The men are said to have put a noose around his neck, poured bleach on him, and fractured one of his ribs. 
As the men left the scene of the crime, they apparently yelled, "This is MAGA country."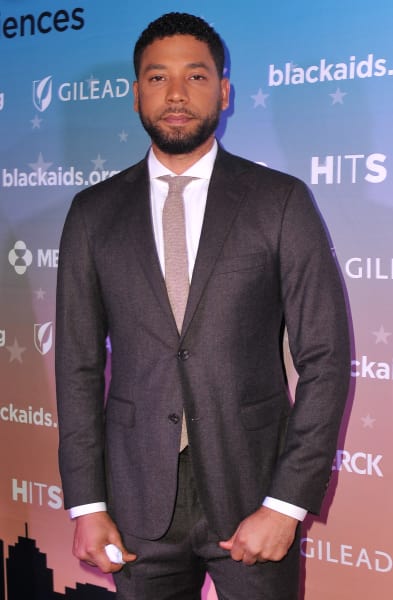 Smollett was treated at Northwestern Memorial Hospital and was discharged early on Tuesday morning. 
Smollett had only returned Chicago hours before the attack occurred. It is said that he got a flight from New York. 
ThatGrapeJuice.Net is reporting that Jussie first received a horrifying threat through the post. 
Have a look at the photo below.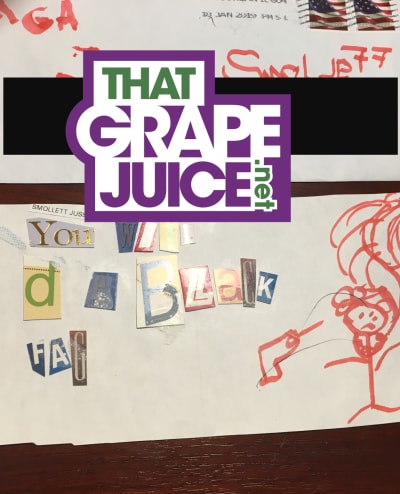 This is a heinous crime, and given the above threat, it certainly seems like the attack was premeditated. 
"Given the severity of the allegations, we are taking this investigation very seriously and treating it as a possible hate crime," a statement from Chicago PD reads. 
Related: Empire Season 5 Episode 9 Review: Had It from My Father
"Detectives are currently working to gather video, identify potential witnesses and establish an investigative timeline."
Fox, the network that airs Empire said in a statement: "We are deeply saddened and outraged to learn that a member of our Empire family, Jussie Smollett, was viciously attacked last night."
"We send our love to Jussie, who is resilient and strong, and we will work with law enforcement to bring these perpetrators to justice."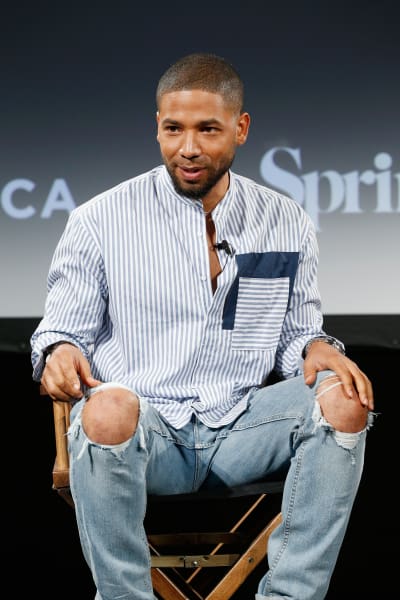 "The entire studio, network and production stand united in the face of any despicable act of violence and hate — and especially against one of our own."
Empire co-creator Danny Strong said via social media, "I'm deeply horrified and saddened by the racist and homophobic attacks against @JussieSmollett."
"He is a kind and profoundly talented soul whom I respect with all my heart. The terror of racism and homophobia has no place in our society, it is the most indecent way to live."
"Whoever did this, do not forget that you are nothing but hate-filled cowards while Jussie's talent and activism will continue to shine a bright light on to the world for decades to come."
Empire is currently on its typical midseason hiatus and is slated to return to Fox in March. 
Paul Dailly is the Associate Editor for TV Fanatic. Follow him on Twitter.