Suits Boss Breaks Silence on Meghan Markle's Possible Return
Paul Dailly at .
With the news that Suits is coming to an end after nine seasons, many fans have questioned whether some of the stars who are no longer part of the show could play a part in the final season. 
Of the names, there has already been much controversy about whether Meghan Markle, who appeared as Rachel on the USA Network drama could be returning.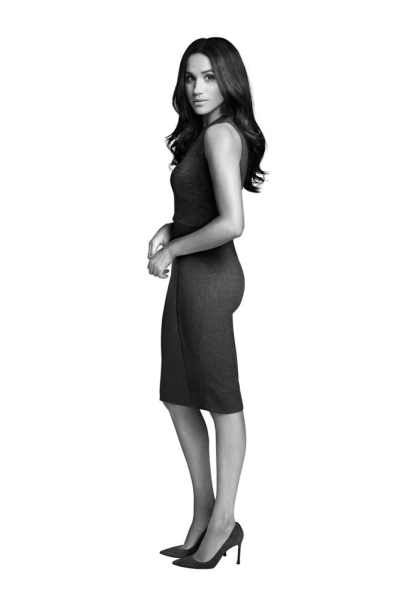 Markle exited the show to marry Prince Harry, putting her acting career on hold indefinitely.
Many of the Suits cast and crew attended Markle's wedding, so there's no bad blood there, and creator, Aaron Korsh has spoken out about a potential encore for Rachel. 
In the process, he also rubbished the multitude of reports that suggested the show will lure Meghan back into the fold by making a substantial donation to charity to garner her attention. 
Related: Suits Renewed for Ninth and Final Season
"As of this minute, I don't know which of our old original cast will be back and which won't because we're so early in the season," he revealed to Deadline.
"I can tell you that those things in the papers, I have no idea what they're talking about," he continued.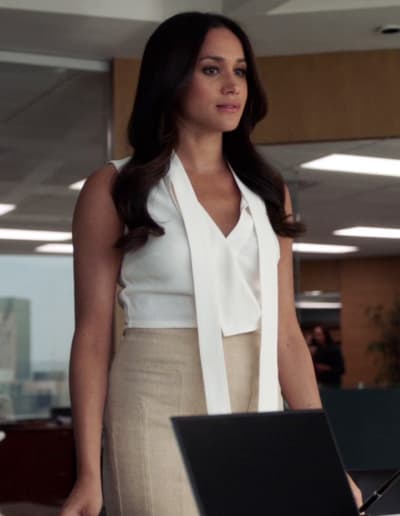 "I have not arranged for millions of dollars to be donated to anything on behalf of anyone so that I can tell you."
"But as far as the original people coming back including Jessica (Gina Torres), we're so early in the season that we haven't formulated what we want to do, so we can't reach out to people before we know what we want to do."
His response makes sense. The renewal for one last ten-episode season was announced less than 24 hours ago, so the powers that be are probably in the process of breaking the season. 
As much as it would bring the series full circle to bring Markle back for even just a cameo, it seems like something that will be talked about, but not really happen. 
Meghan has moved on, and it's hard to imagine her going back tot he show that made her a household name.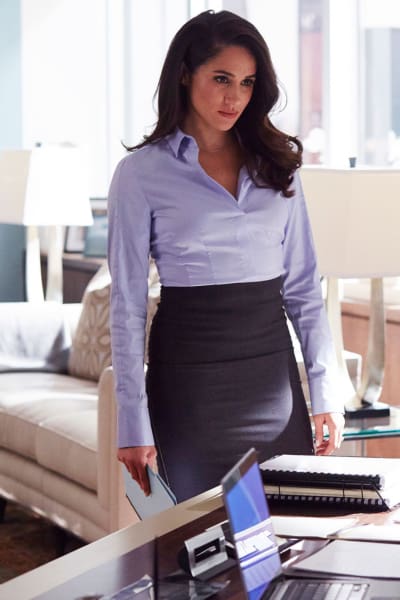 Stranger things have happened, but we'll reserve judgment until we get confirmation. 
One person who could show back up is Patrick J. Adams as Mike Ross. It was reported when the show was renewed for its eighth season last year that Adams could potentially return on a part-time basis. 
With Suits Season 8 already approaching its conclusion, it's highly unlikely that Mike Ross will be stopping by before it comes to a close. 
Related: Suits Season 8 Episode 11 Review: Rocky 8
"When Patrick left, we talked about the notion of him coming back," Korsh confirmed to Deadline, adding:
"It had to be right story-wise, and he had to be in a place where he wants to do it, depending on what's going on with him. In the back six [of season eight], it didn't feel right for that."
The decision to end Suits was not a surprising one. The show has lost steam and is down over 20 percent in the demo year-to-year. 
Suits has played an instrumental role in our network's DNA for nearly a decade," said Chris McCumber, President, USA Network and SYFY.
"I and everyone at USA Network sincerely thank Aaron Korsh, our partners at UCP, and the entire Suits family for their tremendous creativity, devotion and support over a truly amazing run."
While Suits is coming to an end, the character of Jessica Pearson will live on thanks to the Gina Torres-fronted spinoff, Pearson, which is slated to debut later this year. 
There we have it, Suits Fanatics!
Would you be on board for Meghan Markle reprising her role, or are you reserved to the fact that it simply will not happen?
Hit the comments below. 
Remember you can watch Suits online right here via TV Fanatic. 
Suits airs Wednesdays at 10/9c on USA Network. 
Paul Dailly is the Associate Editor for TV Fanatic. Follow him on Twitter.