Designated Survivor Star Speaks Out on Stunning Departure
Paul Dailly at .
It's been a few weeks since Designated Survivor Season 3 arrived on Netflix, and there's been one question doing the rounds on the internet since:
What the eff were they thinking?
On Designated Survivor Season 3 Episode 7, Hannah Wells (played by Maggie Q), was killed off in a brutal twist. 
The fan-favorite uncovered a hidden biolab, and was exposed to poisonous gas that specifically targeted people of color. 
Related: Designated Survivor Revived at Netflix
It was a harrowing exit for the character, and Maggie Q has addressed the exit for the first time. 
"Since now you KNOW... I want to thank everyone who has stuck with Hannah throughout her journey on @designatedsurvivor," she wrote on Instagram. 
"It has been such a pleasure to take this character on, and in leaving her behind, I have only incredible memories of a cast and crew who I love with my whole heart." 
"But my GREATEST thanks goes to @davidguggenheim, our show's creator. It was his vision and dedication that won me, and I am forever grateful to him ♥️"
The comments section of the Instagram post was filled with fans struggling to accept that Hannah Wells is no more. 
"You're the only reason why I even watch the drama in the first place," said one, with another saying:
"I liked your character so much. I'm sad."
Designated Survivor was canceled by ABC after two seasons in May 2018, but negotiations got underway with Netflix to revive the series. 
The move from broadcast to the world of streaming appeared to pay off, with Stephen King giving the Netflix edition his seal of approval.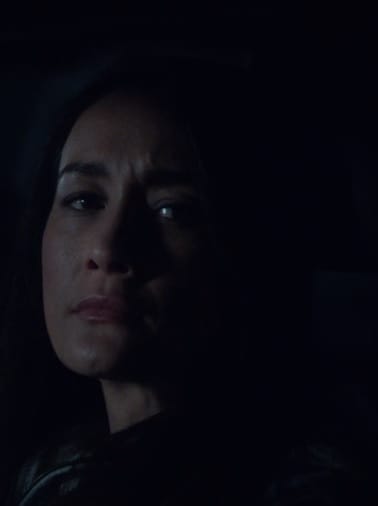 "The Netflix season of DESIGNATED SURVIVOR is tough-minded, complex, and involving," he said last week. 
"Freed of network constraints, the cast and crew are clearly exhilarated. This is excellent entertainment."
Related: Designated Survivor Canceled at ABC
For now, it will be a tense few months as we await word on the show's future. Netflix has proven to be less than predictable of late with renewal decisions. 
What are your thoughts on Maggie Q's departure?
Hit the comments below. 
Paul Dailly is the Associate Editor for TV Fanatic. Follow him on Twitter.