Designated Survivor Season 3 Trailer: Tom Kirkman Runs for President
Paul Dailly at .
When Designated Survivor Season 1 debuted, Tom Kirkman did not have to run for President of the United States. 
On Designated Survivor Season 3, premiering Friday, June 7, on Netflix, Tom has to sway public opinion in his favor with the aim of keeping the coveted title that fell on his lap at the start of the series. 
It's an interesting direction, but it also presents many opportunities for him to be skewered in the media for past actions. 
"What does it take to make a leader? What price will he be willing to pay?," reads the official logline.
Related: Designated Survivor Saved by Netflix
"This season will explore today's world of campaigning, smear tactics, debates, campaign finance and "fake news." Democracy, as we know it, will hang in the balance."
Many viewers have taken issue with the show's slower approach to storytelling, but given that the third season will span ten episodes, it's likely the drama will be faster paced. 
Netflix swooped in to save the former ABC drama when it was canceled after two seasons last year. 
"Timely and gripping, Designated Survivor has quickened the pulses of our Netflix members outside the U.S. and Canada in its first two seasons," Netflix VP content Bela Bajaria said in September when the news of the show being saved dropped.
Related: Designated Survivor: Revived for Season 3?
"The international audience for the show drove our interest to bring the show to the world as a Netflix original for its third season, and we are excited to bring the first two seasons to our U.S. and Canadian members as well."
"I am thrilled to have the opportunity to play President Kirkman for season three of Designated Survivor with Netflix, eOne and Neal Baer," star Kiefer Sutherland said.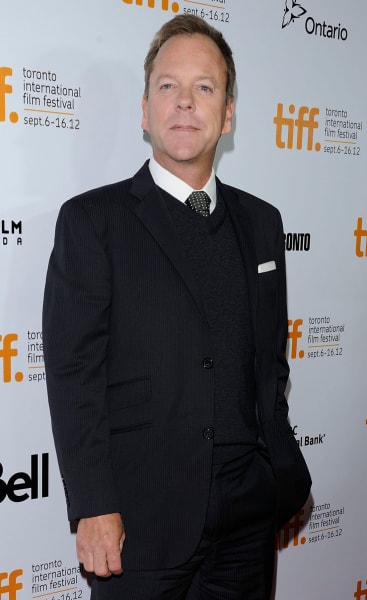 "I believe this format will allow us to continue to delve deeply into storylines and issues concerning the American electorate that were not previously possible."
Have a look at the full trailer below and hit the comments with your thoughts!