American Horror Story Season 9 Episode 5 Review: Red Dawn
Paul Dailly at .
Was that the end of American Horror Story: 1984? 
American Horror Story Season 9 Episode 5 seemingly brought the Camp Redwood arc to a close, and it was quite the adventure. 
There were new and creative ways to off the characters, but I can't be the only one wondering what's coming next.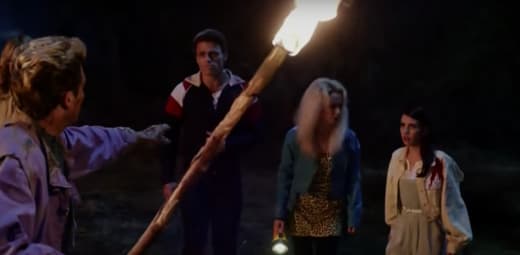 If we were supposed to feel bad for Donna because of her father's status as a killer in the past, then that particular plot was a resounding failure. 
It's understandable that Donna's thirst to find out the truth about whether serial killers can be cured took center stage, but she didn't have to help release a man who went down for the murders of a lot of people to the scene of the crime.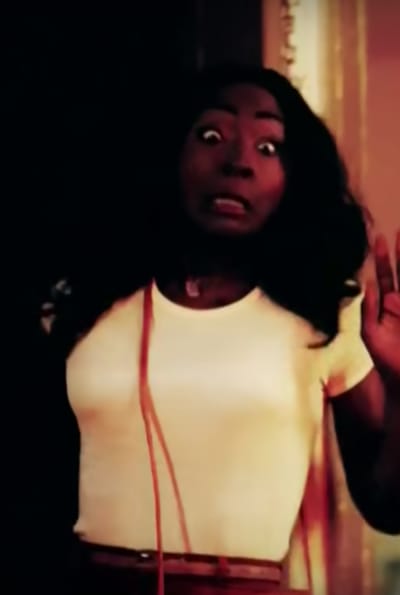 Even though she refrained from killing as much as she could, she was complicit in all of this, and if Xavier found her, it would have been difficult to feel bad for her. 
Donna: Dad?
Donna's Dad: Dede. What the hell are you doing here?
Donna: Mom said you been disappearing a lot. I thought you were just running around behind her back, I didn't expect this.
Donna's Dad: You were never supposed to know this side of me. No one was.
Donna: How long?
Donna's Dad: My entire life. It's a pain, I wake up with a hunger, and I can't satisfy it, no matter how much I feed it. I was born with this. Now, I'm dying with it.
Donna: No one is born with that kind of darkness.
Donna's Dad: Do you really believe that?
Donna: I know it, you're not evil. You raised me, you love me, this is not you, this is not my daddy. Please daddy, please just put the knife down. I'm a psychologist. I can help you. You can change. Please, Dad.
Donna's Dad: I almost believed you Dede.

There was remorse behind those eyes, but her actions are just too absurd to sympathize with.
Related: Enjoy UNLIMITED access to thousands of Movies and TV shows with Amazon Prime Video. WATCH ANYWHERE. CANCEL ANYTIME!
Her fate was conveniently left up in the air, clearly for viewers to ponder whether she could pop up and spill the beans about Margaret spearheading this whole operation. 
Oh, Margaret. 
Leslie Grossman was phenomenal as this deranged camp counselor with a thirst for blood. Margaret got her wish, and most of her new crop of counselors were dead by sunrise. 
The most harrowing death was Chet's. He was on the fence about taking the trip across the lake to this supposed safe haven, and he had no clue he was doing so with the craziest killer of them all. 
Night Stalker: You did something pretty cool, Dede.
Donna: Nobody's called me that in years.
Night Stalker: Since that night, I know, Satan showed me everything. Your old man had a wild appetite.
Donna: Who the fuck are you?
Night Stalker: Isn't it obvious? Evil, pure, uncut. You think it can be treated as an infection, but there's no cure, no pill to take. The darkness resides in everyone, even you.

Poor hot Chet. He managed to evade death countless times, but there was no way he was going to outsmart the woman who managed to fool the world 14 years earlier. 
Out of all the characters, Chet was probably the most likable. He didn't have an agenda when he arrived at camp. He genuinely wanted to have a fun summer away from the confines of Los Angeles.
Margaret continued to cut off the ears every single time the opportunity presented itself, and it's unclear whether she'll use these as more ammunition to send Brooke away for a lengthy stint behind bars, or worse. 
It won't be difficult to make a case for Brooke being the killer, not now that everyone probably heard Brooke and Montana yelling at each other as they rolled about in the mud from the middle of the night through to sunrise. 
Brooke: Do you think we should wake him up? I don't think you're supposed to sleep with a concussion.
Montana: I think the less he sees of this night, the better.
Brooke: Yeah, I guess you're right. Don't you think it was kinda weird that Margaret didn't mention the camper's boat before?
Montana: Yeah, well she's a weird chick.
Everyone probably knows why Montana wanted Brooke dead, but it's not like the ghosts will be in any sort of position to dole out the truth to the police. 
Related: American Horror Story Season 9 Episode 4 Review: True Killers
Montana is going to take control of that camp, and her comment about them being Gods because they're ghosts is going to send her on a power trip. 
Xavier's death was also tough to process. He was a self-absorbed ass who only cared about his looks, but what was he supposed to do when he wanted to become an actor?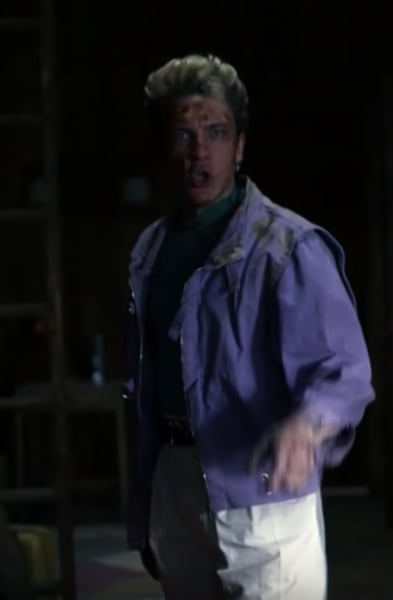 He didn't give Benjamin a minute to tell him that was led to believe he was the killer, before hurling arrows at him like he was some sort of archer. 
Montana: Highway to heaven man. I used to love an audition on the books, possible two-episode arc as a cheery bellhop. How is a burn victim every supposed to play cheery?
Montana: I don't like this, Brooke should be back by now. Screw this, you stay here. I'm gonna find her.
Hey, at least he got to play an archer before his death. 
He did die, but he gets to live forever and ever at Camp Redwood to cause problems for the next crop of young ones who arrive to be camp counselors. If Margaret escapes justice, she's going to return and make sure the kids have a great summer. 
Brooke had the night from hell. She went from breaking her virginity to realizing she did so with a ghost, to almost being murdered by her new BFF, to the back of a police car. 
It was a wild night, and one she's not going to forget in a hurry.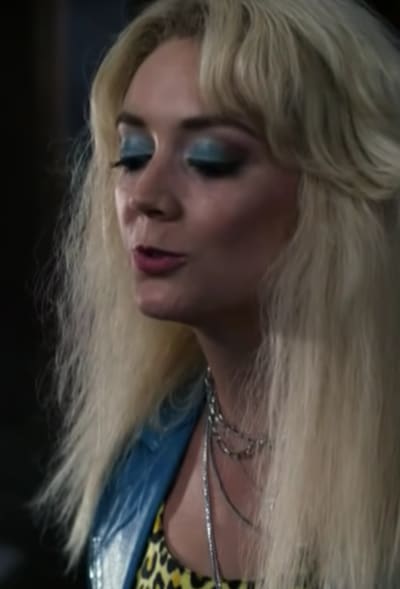 Benjamin's death was also a tough one because we know he did not have any intention of murdering anyone. It was all down to Margaret and her scheming ways. 
It's hard to imagine him or the Night Stalker popping back up given that they made a beeline for Los Angeles, all while laughing about not having to wear a seatbelt because they can't die. 
Related: Sunnyside Canceled as Will & Grace Gets Earlier Premiere Date
As the final scene of "Red Dawn," it was a little bit bizarre, but it could mean we're heading to where the story kicked off to finish out the rest of the season.
Montana: Not another stick.
Donna: I'm not here to clash. I only want to help us get out of here.
Montana: Says the bitch who punched me in the throat. I suggest you leave now before I get the urge to kick more of your ass.
Donna: I thought I could help people all around the world. I never would have put you in harm's way otherwise.
Xavier: The hell are you talking about?
Donna: Mr. Jingles. I released him. I lead him to the camp. What happened here tonight, it's my fault.
Xavier: You did this to me? Look at my fucking face!
Donna: I wrapped his parts in the staff lot. If the three of us pull together we can survive this.
Xavier: No, it's your fault I'm a monster. It's your fault I'll never be on the cover of TV Guide. It's your fault my future is in radio.
Given that this was the 99th episode, and we think the 100th is coming, it's possible that we're getting a surprise theme for the special episode.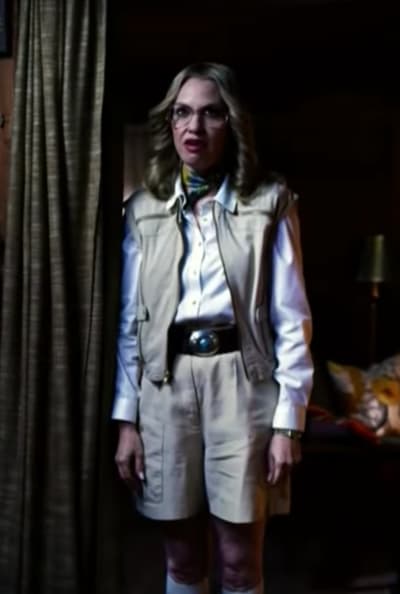 With the way this installment concluded, it's entirely possible that we've already said goodbye to Camp Redwood, but Ryan Murphy and Brad Falchuk like to play with expectations. 
At this stage, nothing would surprise me, but time will tell. 
This was a solid episode, and I only wish we were in the know about the plans for the rest of American Horror Story Season 9.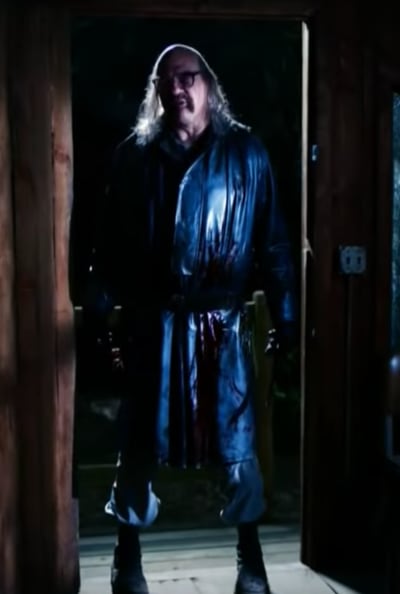 What do you think is about to go down? 
Did you like the way the Camp Redwood arc seemingly wrapped up? 
Hit the comments below.  
Remember, you can watch American Horror Story online right here via TV Fanatic.
American Horror Story continues Wednesdays on FX. 
-----------------------------
Editor's Note: Our system got updated! Now, you'll be able to scroll through many articles at once. That required a bit of a change to the comments, though, and now you have to click the blue "comments" bar at the bottom of an article to access them.
There are also two segments to comments now. You can either comment using Facebook or Disqus. Either way, you can SEE both types of comments. We hope that will be more inclusive of our community at large and that the conversations will grow as a result.
Paul Dailly is the Associate Editor for TV Fanatic. Follow him on Twitter.