It's no secret that Jonah Simms is completely head over heels in love with Amy Sosa.
In fact, it's been obvious from the very first episode of the show.
Related: Shadowhunters Season 3 Episode 16 Preview: Alec Fights for Magnus' Life
But on the latest episode of Superstore, Amy and Jonah finally said "I love you," out loud, and after seasons of build-up, this calls for a celebration.
We created a slideshow below of 13 times Jonah showed how much he loves Amy.
1. When he created a moment of beauty just for her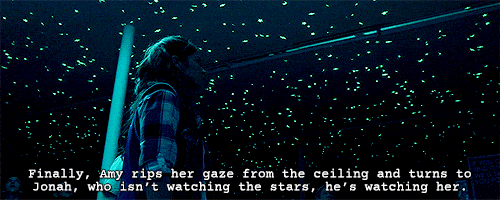 2. When he was literally willing to pay $2000 so she could win $100

3. When he found out she had a crush on him and forgot what words were
4. When she comes at him with a surprise kiss and he immediatly reciprocates
5. When he got caught up talking about how amazing she was
6. When he just HAD to kiss her
Wait! There's more Times Jonah Showed How Much He Loves Amy! Just click "Next" below:
Next