Quotables for the Week Ending February 4, 2016

Carissa Pavlica at . Updated at .
HIPSTERS!!
It's always fun to find the common denominator between some shows, and this week it's hipsters.
Granted, they're only found on two shows, but still. Hipsters!
Find out what else made the week special by way of quotes as you scroll through our slideshow.
1. Suits
No, Harvey, what you did is start this mess when you hired a fraud.


Donna
2. The Originals
Hayley: I'm not exactly sure what you're going to hunt in the French Quarter.
Jack: Hipsters.
3. Grimm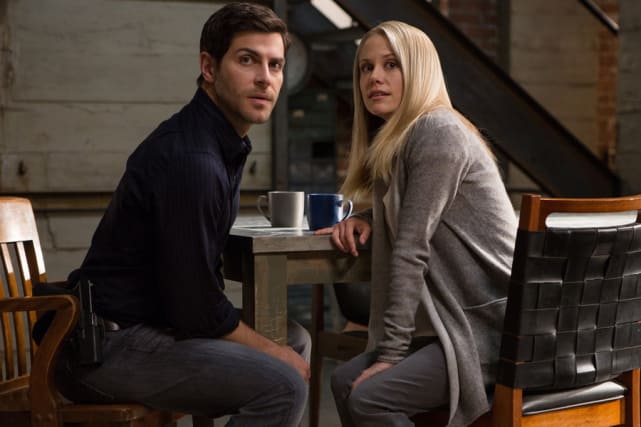 Renard: So, we have a normal middle-class mother and father who are backing their daughter's involvement in a radical, violent Wesen organization.
Nick: Actually, they said they were *proud* of her.
Renard: Well, at least they're being supportive.
4. Chicago Fire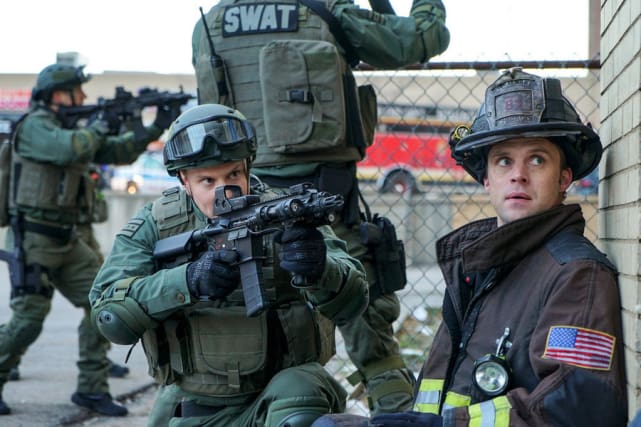 Herrmann: Hey Cruz, you know where we could get a live chicken this time of night?
Cruz: Why would you think I would know that?
5. Galavant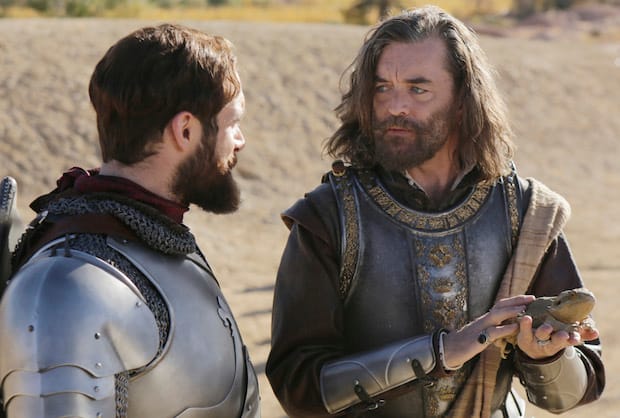 Galavant: Over the last months, I've watched you transform from a boob into a real man. And today you're going to transform into a warrior.
Richard: You said boob.
6. Downton Abbey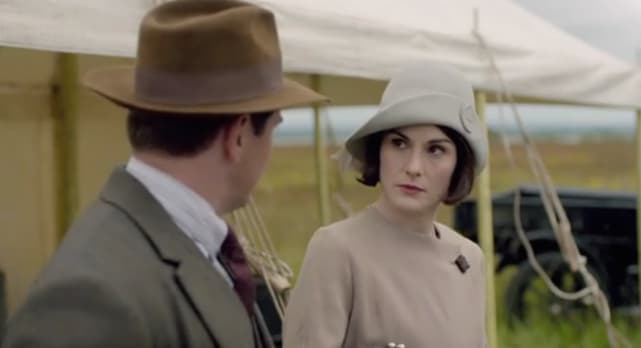 Robert: I'm afraid Mama seems to see this argument as the last battle, the last big fight of her life. If she loses, there'll be hell to pay.
Cora: Then there'll be hell to pay.
7. Madam Secretary
I say again, what's wrong with a fruit basket?

Blake
8. Colony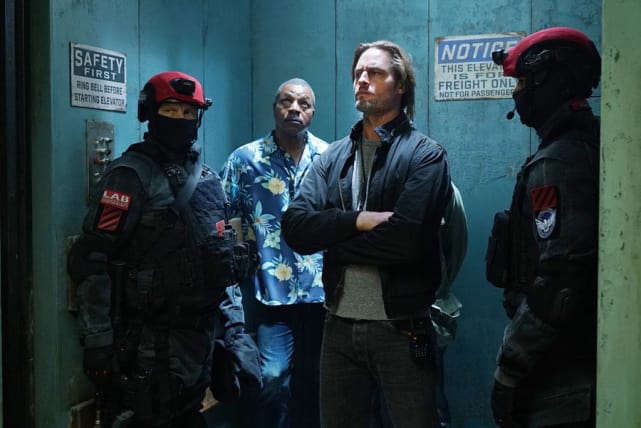 The people you have gotten involved with are not who they appear to be. These kinds of movements prey on idealists like you. You want to make a difference, but they will use you and cast you aside. They will destroy your life without conscience. You're wondering if you have a choice. You don't. You work for me now.

Phyllis
9. The X-Files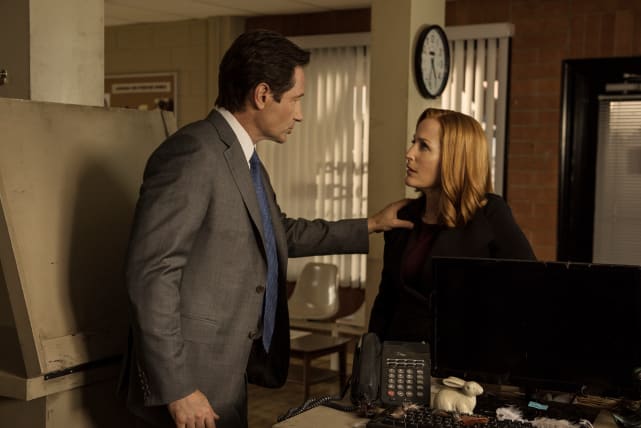 Scully: And, animals don't shoot blood out of their eyeballs.
Mulder: Oh no?! Well, tell that to the lizard. Which shoots blood out of its eyeballs, Scully. Yes. It's a scientific fact.
Scully: Mulder, the internet is not good for you.
10. Crazy Ex-Girlfriend
Paula: You just need to use what God gave you.
Rebecca: My charm and my wit?
Paula: That's a weird name for your boobs.
Rebecca: My boobs' names are Bonnie and Clyde. My ovaries names are Hustle and Flow.
11. Supergirl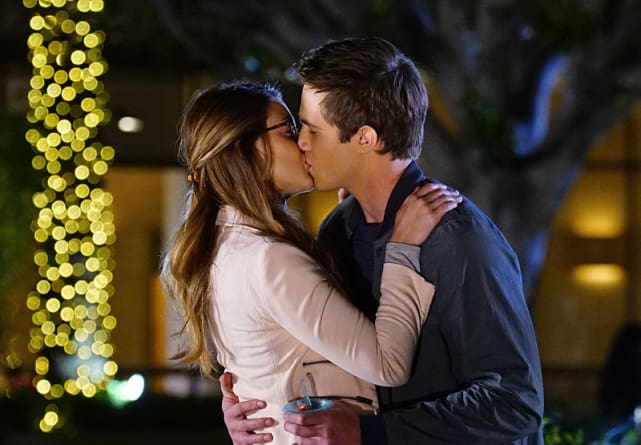 Alex: I sent a team to scan the area. No signs of extra-terrestrial activity so we can probably rule out an alien shape-shifter, unless there's something you're not telling us.
Hank: The skirt was surprisingly comfortable, but no.
12. The Magicians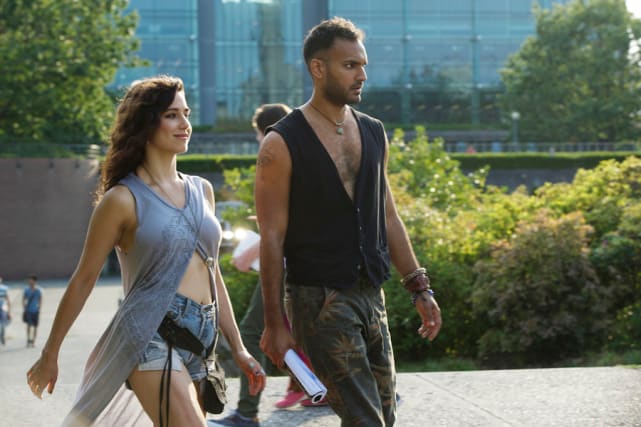 You have to mean it for magic to work.

Marina
13. Lucifer
How do you afford this place? Do you take bribes?

Lucifer
14. Younger
Maggie: You know what you've drawn here? It's not a board game. Your life is a spider web.
Liza: But I should be OK, right? Because I'm the spider.
Maggie: But I think you're also the fly.
15. The Flash
Thanks for the hang? Is he your son or your age inappropriate buddy?

Iris
16. The Good Wife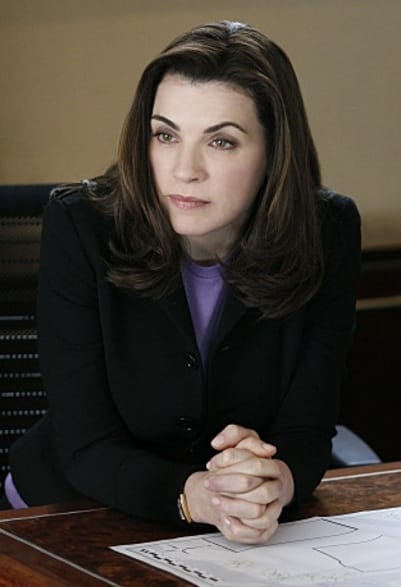 Judge: Are you out of your tiny, little mind Mrs. Florrick?
Alicia: You don't need to say little when you say tiny, one or the other will do.
17. Agent Carter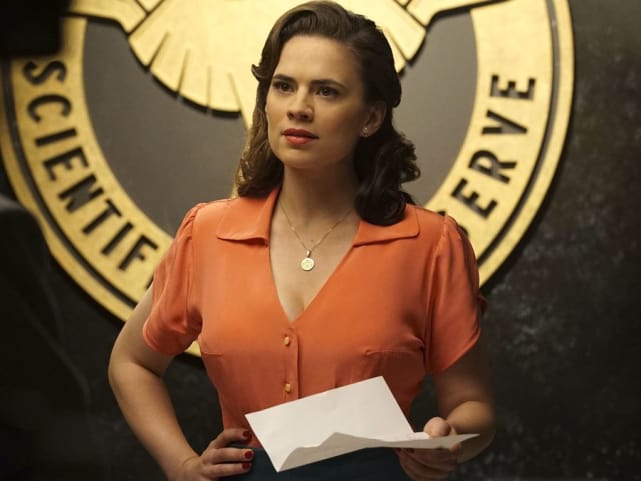 Peggy: Mr Jarvis, are you alright?
Jarvis: Jarvelous!
18. DC's Legends of Tomorrow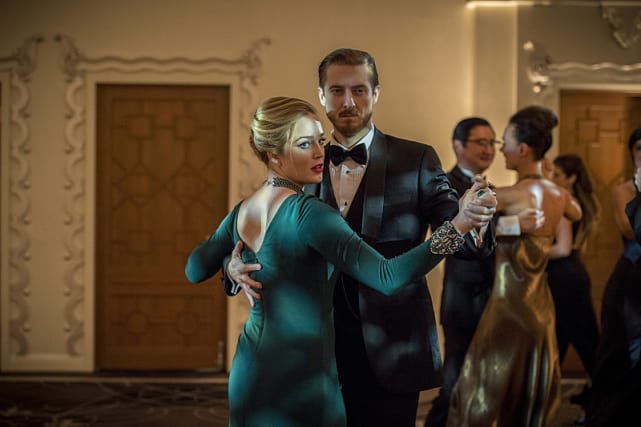 I've seen darker days. I've seen men of steel die and dark knights fall and even then, I accomplish my mission no matter what.

Rip
19. The Vampire Diaries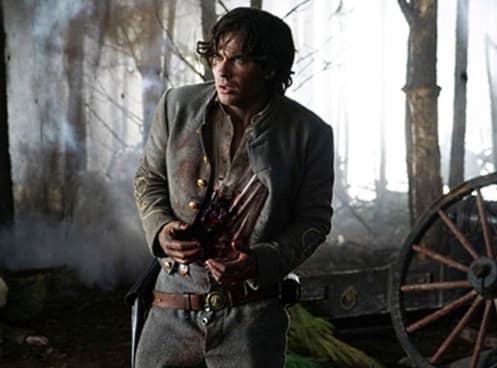 Overall I'd give Hell one star for horror and two very disappointed thumbs down for clever use of parable.

Damon
20. Shameless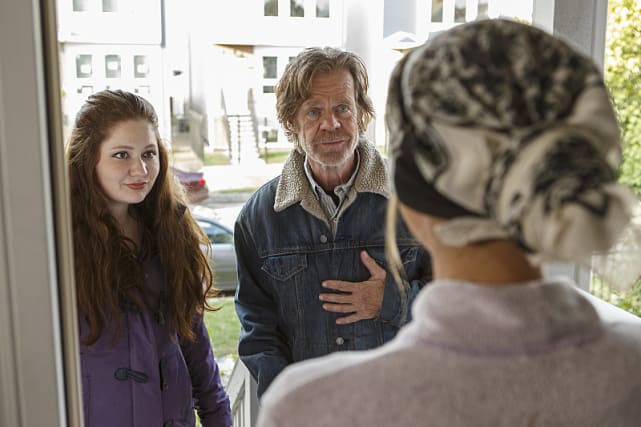 Patrick: Where the hell is everyone?
Svetlana: Regulars stop coming because they think this is hipster bar.
21. Teen Wolf
Malia: What?
Stiles: I believe in you too, Kira.
Malia: I'm going to be the one locked in the electrical room with her. You can do it.
Kira: You guys are all crazy. We're all going to die.
22. Pretty Little Liars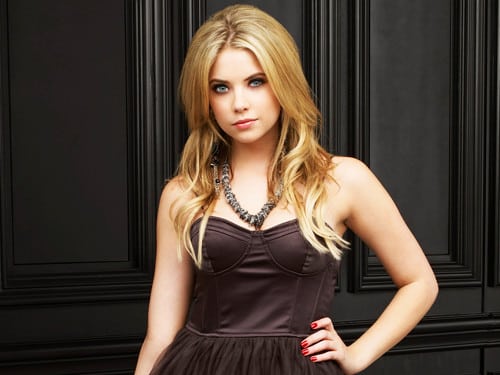 Sorry, Jordan. More about lying to you than erasing that tape. I totally get it if you didn't want to marry me.


Hanna
23. New Girl
They're reaching into your skin wallet. Your scrotum.

Schmidt
24. Girlfriends' Guide to Divorce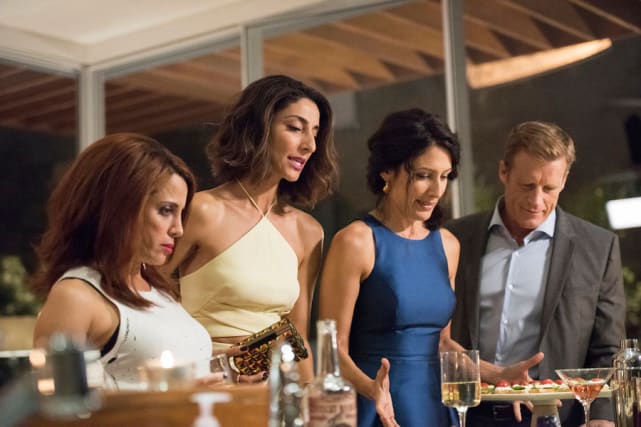 Jo: I still cannot believe Jake shoots a load into a starlet and you are out shopping for her.
Abby: OK. Inappropriate!
25. Jane the Virgin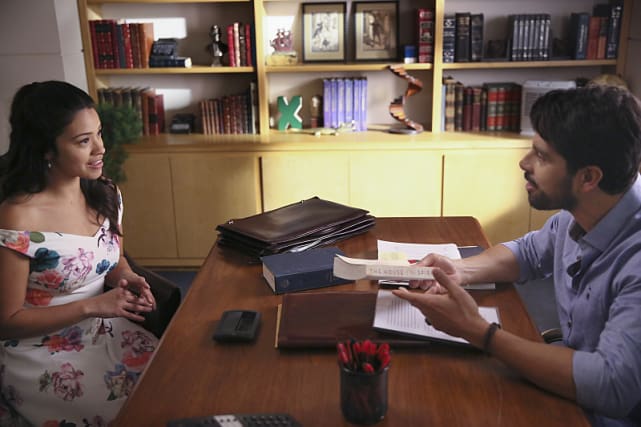 Rogelio: Is that a new "or else" look.
Adriana: Yes.
Rogelio: Wow.
Adriana: I have recently added it to my repertoire. Is it threatening?
Rogelio: Extremely.
Adriana: Good.
26. Shadowhunters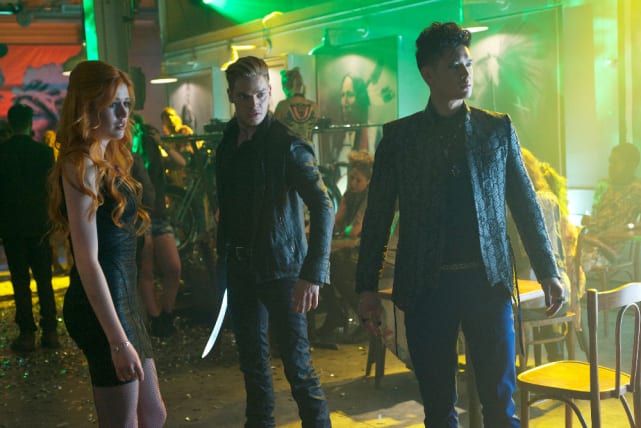 Simon: You don't get to talk to me, Captain America.
Jace: Considering I'm the one with the weapons, I can say what I want.
27. iZombie
"The Upright Position" as read by Kristen Bell. I've always felt a kind of connection to her.

Liv
28. Chicago Med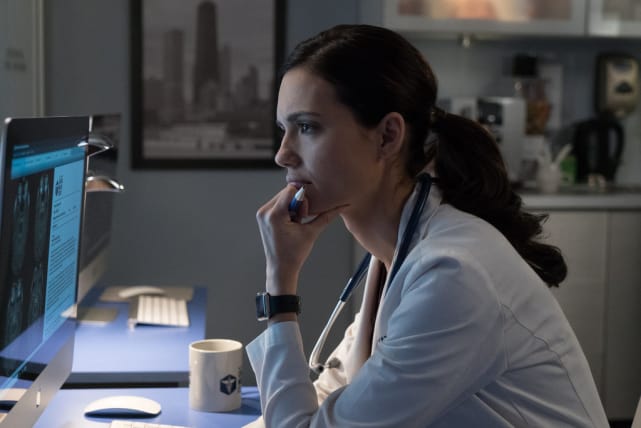 Sarah: Whatever. Don't do it on my account. Go have fun.
Joey: "Fun?" I've been on one awful date. She asked me to go on a hike, and I got bit by a spider. It still hasn't healed.
29. Arrow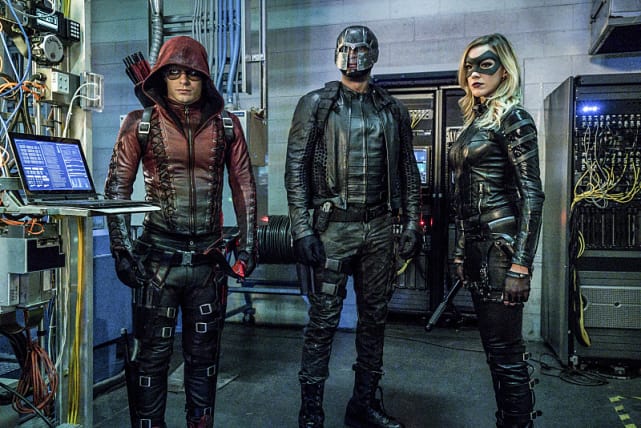 Oliver, sometimes the greatest act of love is no action at all. It's her life. It's her choice.

Malcolm
30. Law & Order: SVU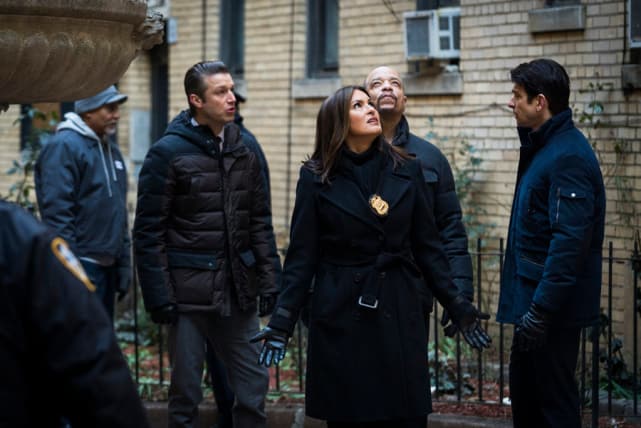 Rollins: We have head wounds, signs of sexual assault...
Benson: Welcome back, huh?
31. Chicago PD
I've seen those women go into a tailspin. 'I'm gonna be alone forever. My eggs are drying up.' So I am glad you're not worried, except they do dry up. And you owe me twenty bucks.

Platt
32. Code Black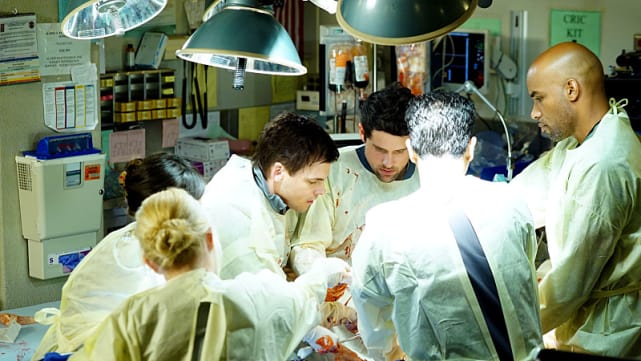 Gordon [about Malaya]: I'm sorry, I just -- I would just feel more comfortable with her.
Jesse: And I would feel more comfortable with a chilled cerveza and a view of the beach, but that's not how it works around here.
33. Shades of Blue
Harlee: It didn't occur to you to approach calmly and request ID?
Tufo: It occurred to me to beat his ass.

34. You, Me and the Apocalypse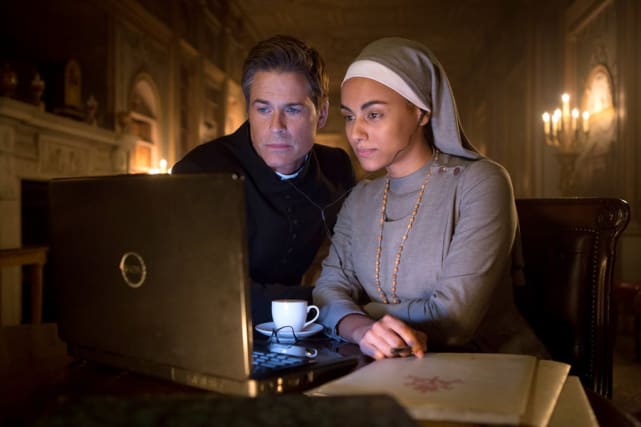 It's very British chaos, isn't it? Everyone's queuing.

Dave
35. The Big Bang Theory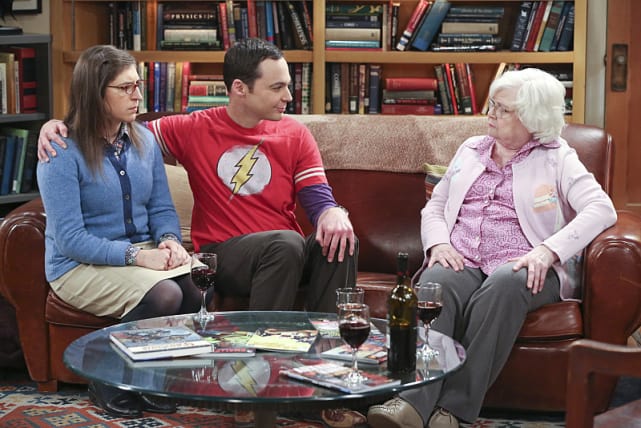 There's Amy! I just know you're going to hit it off. You both have the same fashion sense.

Sheldon
36. The 100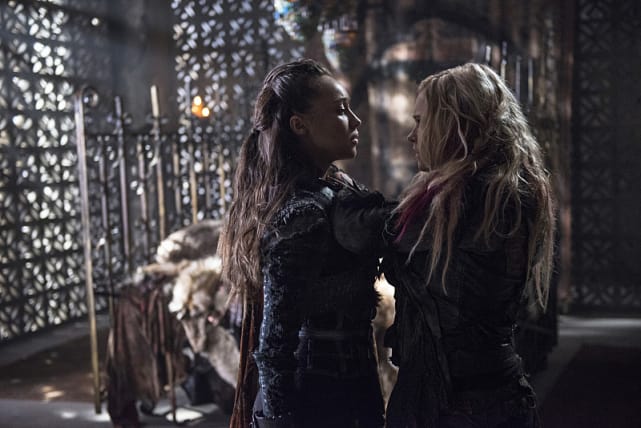 Gina: Don't do anything stupidly heroic.
Bellamy: Garden-variety heroic. You got it.
Wait! There's more Quotables for the Week Ending February 4, 2016! Just click "Next" below:
Next