The big news is two beloved shows went off the air this week.
Did we capture quotes from Grimm and Bones that did their finales justice?
Check out those and all of the other great quotes of the week below.
1. Grimm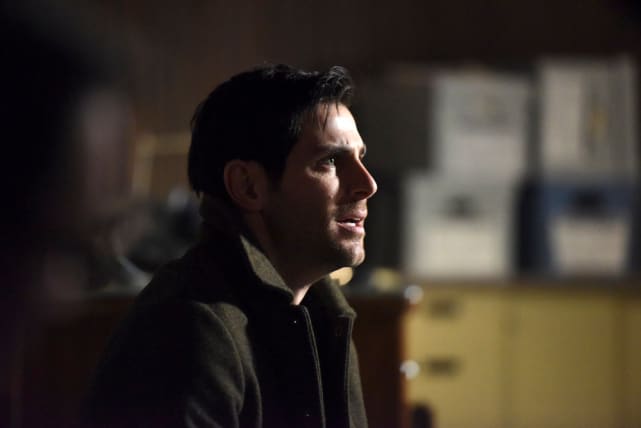 Rosalee [on potion ingredients]: There's the blood of three opposing forces, a Grimm, a Wesen, and a Hexenbiest.
Monroe: Well, yeah, that *would* be next to impossible, considering a Grimm will kill any Wesen who asks for its blood, and a Hexenbiest'll… pretty much kill anything for any reason.
2. Bones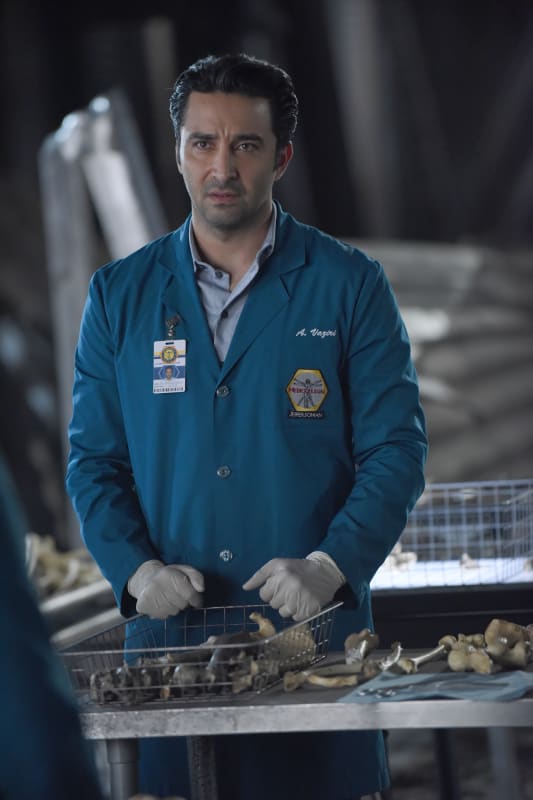 I remember the day each of you was hired. I remember the name of every victim I've ever identified. I remember just how meaningful this work can be but I don't remember how to do it. I can't make sense of the evidence. I don't even know what I'm supposed to do with this.


Brennan
3. Homeland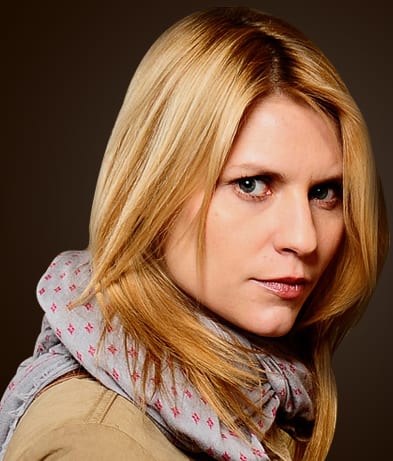 Tell Dar Adal he wins. Now I want to see my daughter.

CARRIE
4. Shades of Blue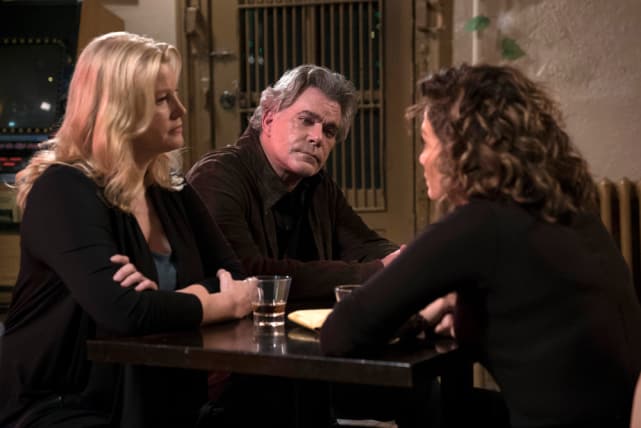 We control the streets because they believe we do. If they stop believing, it stops being true.

Wozniak
5. Into the Badlands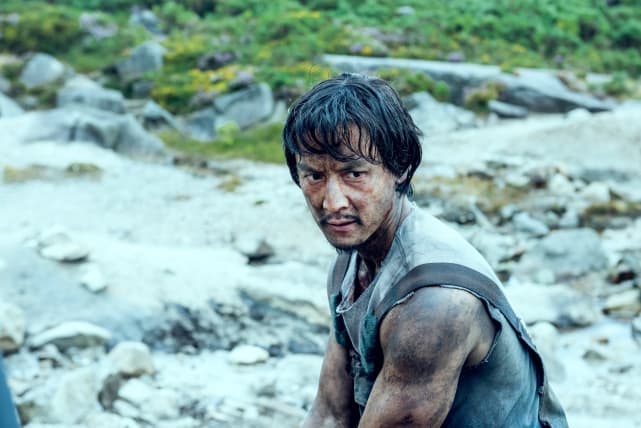 Sunny: Give me one reason why I shouldn't kill you right now?
Bajie: Because it will be a lot harder to win chained to a corpse.
6. Big Little Lies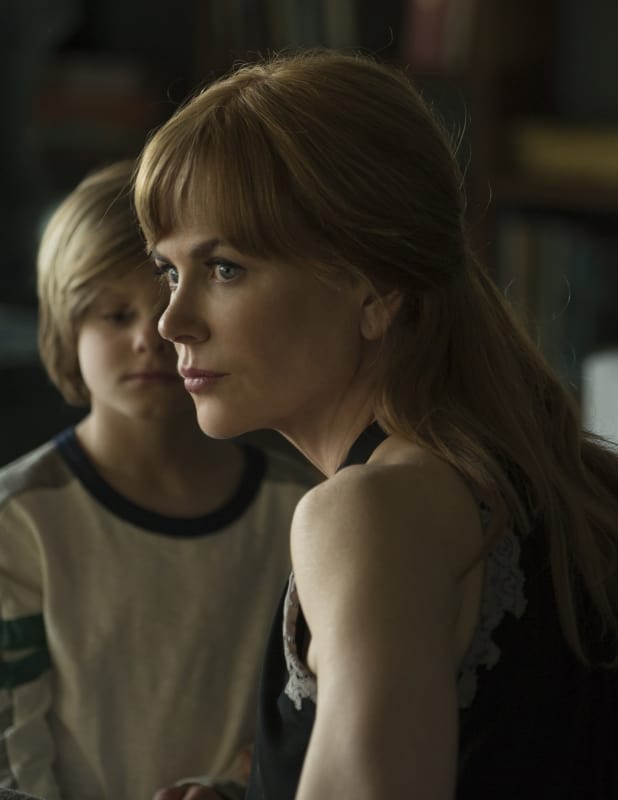 Dr. Reisman: Start documenting the abuse. Write everything down. Photograph your injuries. Keep doctor reports. That could be important in a custody battle, and men like your husband usually do go for custody. He has the resources, the money, the contacts. Most importantly, he has the ego to see this through.
Celeste: I don't understand why you're being such an alarmist right now.
Dr. Reisman: Because I'm alarmed.
7. Once Upon a Time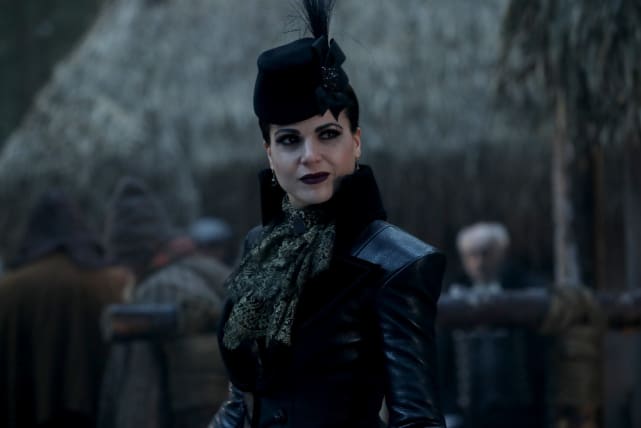 Regina: This is my battle to fight and it has been ever since I tried to destroy my dark side up on that rooftop in New York.
Snow: You can't do this yourself. Emma's right.
Regina: I have to. If I don't, this won't just end with Robin getting hurt. She'll hurt everyone I care about. All of you. And I can't let that happen. The Evil Queen is going to get what she wants. Our fight ends today.
8. NCIS: Los Angeles
Every sentence [on a podcast] begins with,'You know, I read somewhere.'

Callen [to Sam]
9. Chicago Justice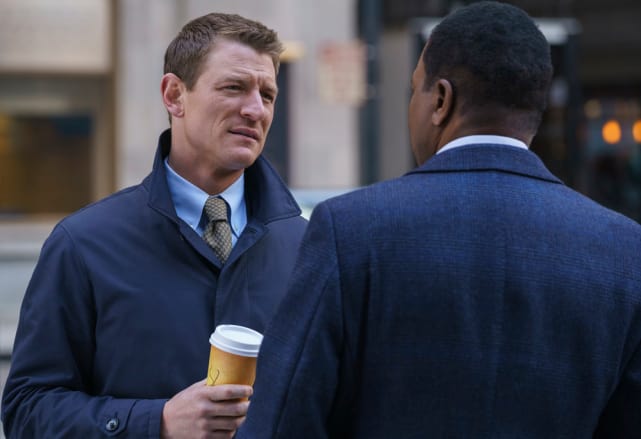 Laura: So someone went to a lot of trouble to make this look like a suicide.
Dawson: Like we'd miss a broken neck.
10. Madam Secretary
Elizabeth: Okay, I want a name. Who took the last donut?
Nadine [after no one responds]: It was me, ma'am.
Elizabeth: Noble gesture, Nadine, but I didn't spend the last 20 years in the CIA profiling dissemblers and liars for nothing. Got anything to say, Matt?
Matt: Is that a new jacket?

11. The Walking Dead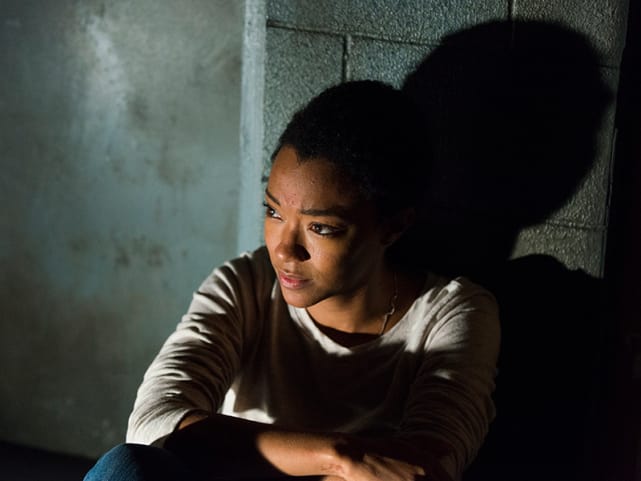 You got some beach ball-size lady-nuts on you, coming in all kamikaze like that.

Negan
12. Time After Time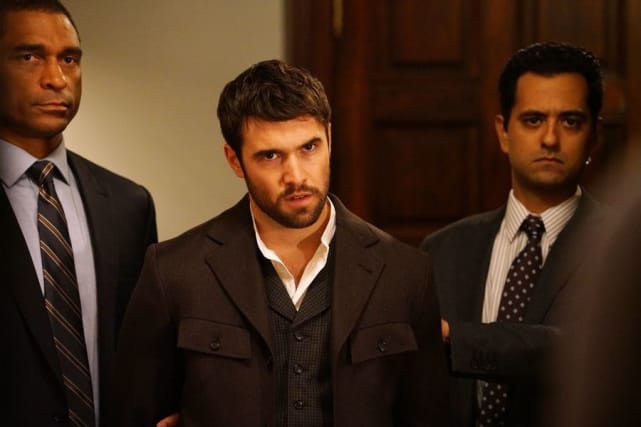 War can never be truly stopped. Once you unleash a beast of this magnitude, there's no way to call it off. Perhaps one day, we shall annihilate each other. We'll call it "The War of the Worlds"

Stevenson
13. Girls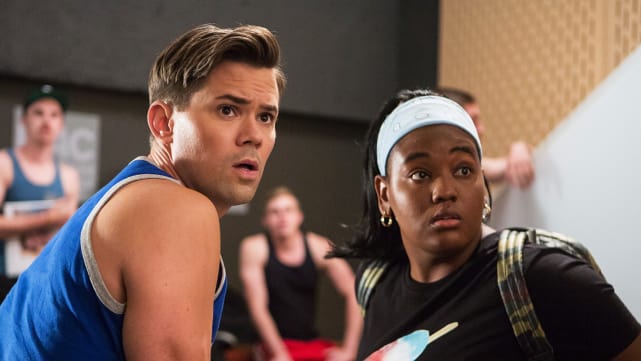 Do you have anything to eat that doesn't have an activity center on the back?

Dill
14. Supergirl
Kara: Any word from your parents?
Mon-El: No, they're just hovering around in orbit. Is that what they mean by helicopter parenting?
15. Quantico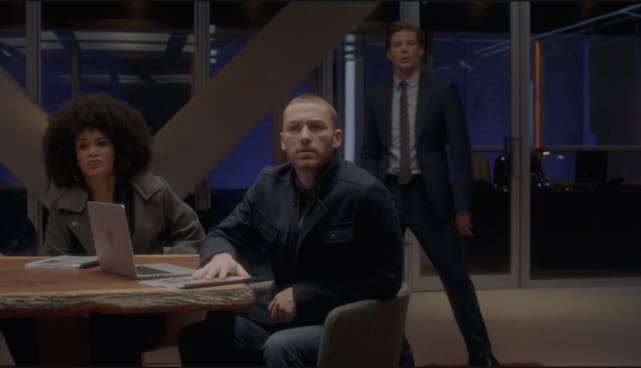 Oh my god, I just lied to Clay that Leon was my boyfriend like something out of The Brady Bunch. What is wrong with me?

Shelby
16. Bates Motel
Norman: The only secret between us is that you don't exist. I made you up. My mother is not here. Now get out of my way.
Mother: If I'm not here, then why am I here?
Norman: Because of the girl who checked in. Because she's attractive. You see? Now I'm starting to understand it all now.
17. Taken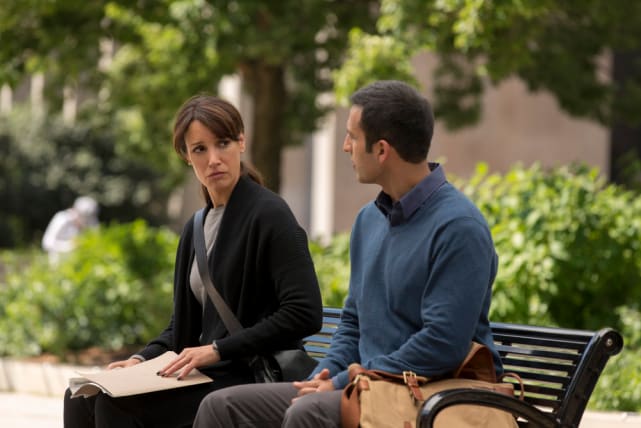 Becca: How are you feeling?
John: Like some punk just shot me.
Bryan: I know that feeling.
18. Jane the Virgin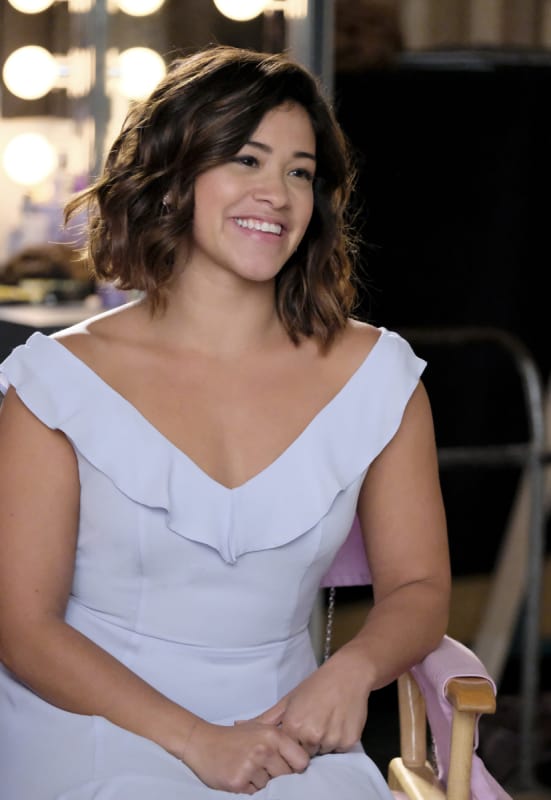 I just forgot how exhausting dating is for someone like me... the overthinking, the analyzing, the worrying. I just wish I could date without my brain being on overload.

Jane
19. The Magicians
Margo: If you keep drinking, I will seriously cut a bitch.
Quentin: You never yell at Eliot for being drunk.
Margo: Because Eliot's fun. You're depressing. It's been three months.
Quentin: Technically, it's only been a couple of days on Earth. So...
Margo: Three months on Fillory. Of Emo Quentin. Not my favorite Quentin.
Quentin: I didn't know that you liked any of the Quentins.
20. The Fosters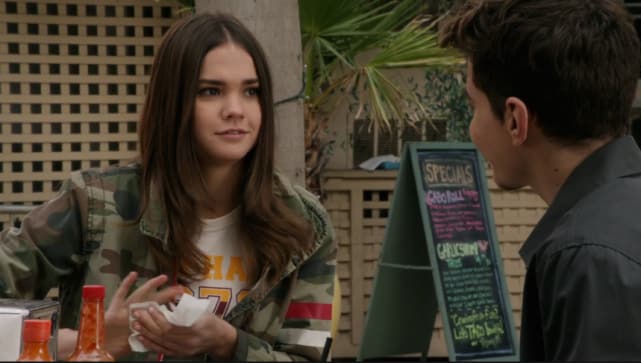 Lena: You want me to call your doctor and ask if my sixteen-year old son can have sex?
Jesus: Yeah.
Lena: Well, okay.
21. The Americans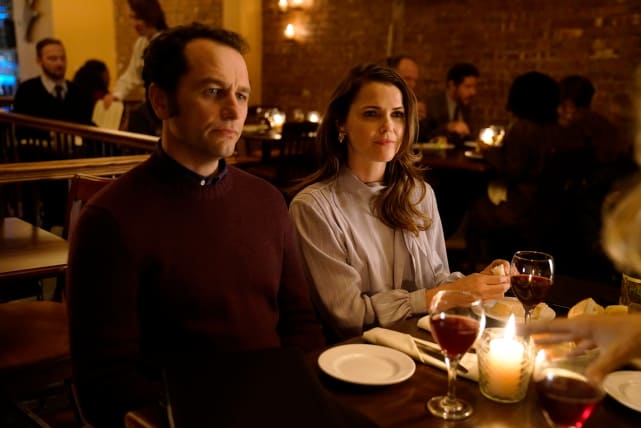 Elizabeth: I understand what you were doing, and it was smart, and it was brave. But Paige, if there is any slip, if they sense anything from you, Alice wouldn't come to us next time. She would go straight to the FBI.
Paige: I'm sorry. But I was there, not you.
22. NCIS: New Orleans
A man doesn't just jump for no reason. We need to find out what drove him over the edge.

Pride
23. Bull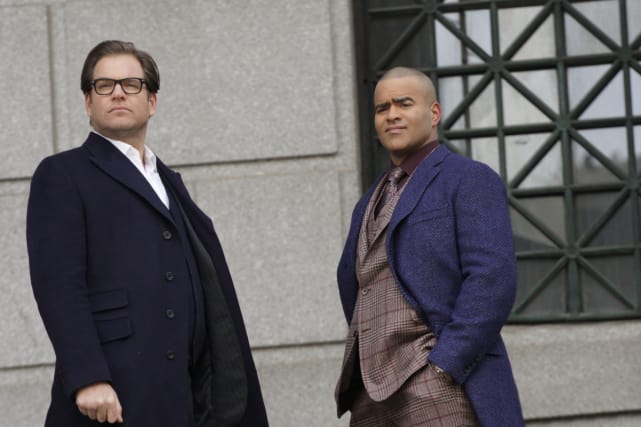 Bull: Why would you trust a stranger with your entire life savings?
Erin: He wasn't a stranger. He worked at my bank.
24. NCIS
Bishop: If it did happen, and that is a big "if," I wonder if Top Gun beach volleyball was involved, because I can totally picture Torres running around the sand in tight jeans…
Gibbs: Fantasize on your own time, Bishop!
25. Chicago Fire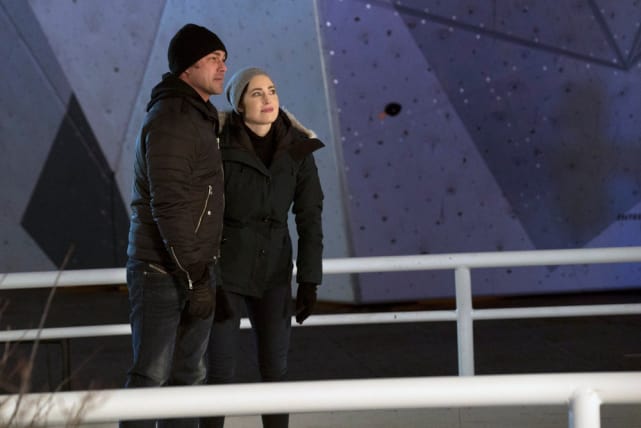 Herrmann: God looks after babies and fools.
Otis: Oh, you hear that, Capp? You're in luck.
26. Underground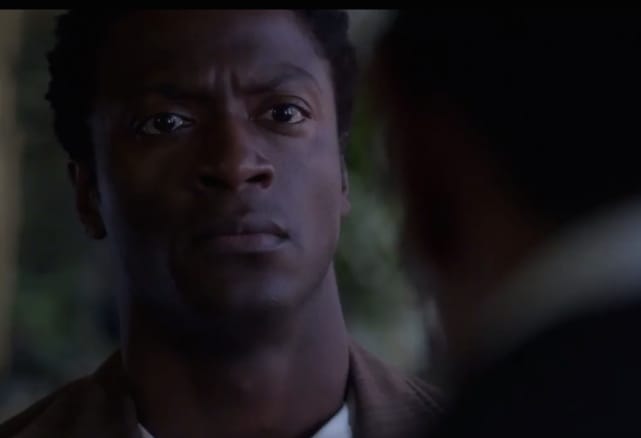 Elizabeth: Look at her. They beat a woman, carrying a child, within an inch of her life.
Georgia: She's a fighter. She'll pull through.
Elizabeth: She shouldn't have to...Sorry. It's just, how do you reason with people capable of this level of violence?
27. Arrow
Suit up? We don't have... oh, you meant figuratively because we don't have suits.

Curtis
28. Empire
Cookie: We were fighting. Bad.
Candace: Not bad enough. You didn't kill him.
29. Criminal Minds
It cannot be seen, cannot be felt, cannot be heard, cannot be smelt, It lies behind stars and under hills, and empty holes it fills, It comes first and follows after, ends life, kills laughter. -- JRR Tolkien

Reid
30. Law & Order: SVU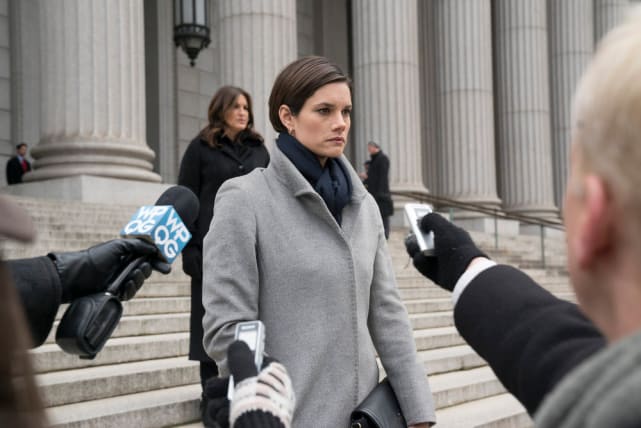 Zoe: He kept his stupid watch on the nightstand. I kept watching the second hand go around and around. And then it was over.
Olivia: Did he say anything?
Zoe: Yes. He winked at me and then he said, "That was fun. I hope you enjoyed it as much as I did."
Olivia: Did you tell anyone?
Zoe: Yes. My boss, Roger. He said, "Be careful. It's not easy to kill the King."
31. Chicago PD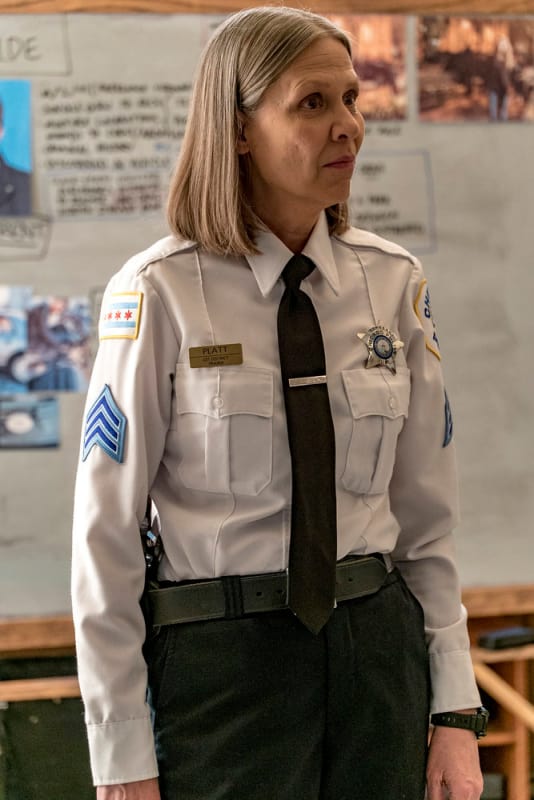 Voight: Hey you're gonna miss your bus.
Kid: Who got popped?
Voight: A kid who missed his bus.
32. Designated Survivor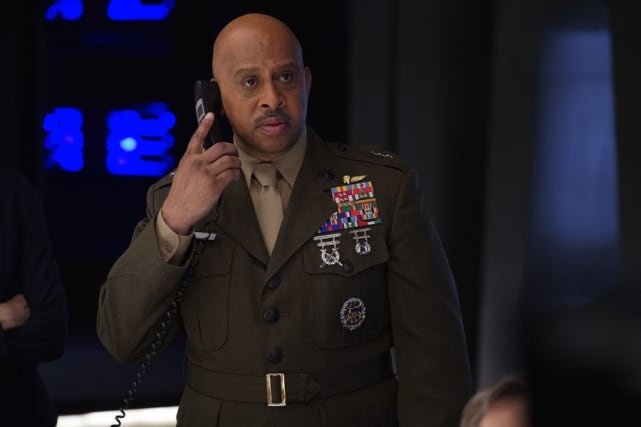 Imagine the courage he must have had to stand up for the basic rights of equality.

Kirkman
33. Major Crimes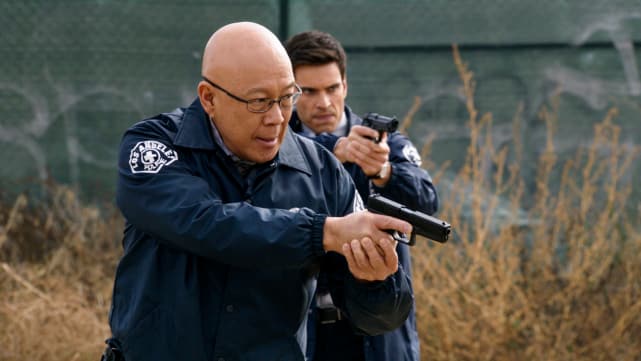 Buzz: Well I don't know if it's a major crime, but I can tell you from experience, the car/bike thing is a major problem.
Provenza: You're going to regret selling that Prius. You'll learn that the hard way.
34. The Expanse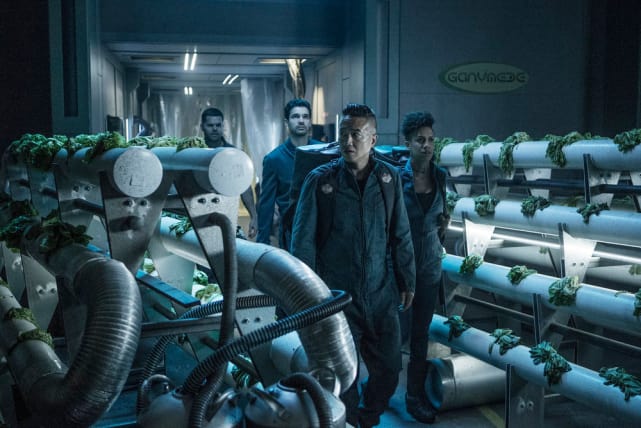 Amos Burton: Yeah, but Ganymede is the most important food station out here. They're not just going to let it collapse.
Prax Meng: This Station is dead already. They just don't know it yet.
35. Colony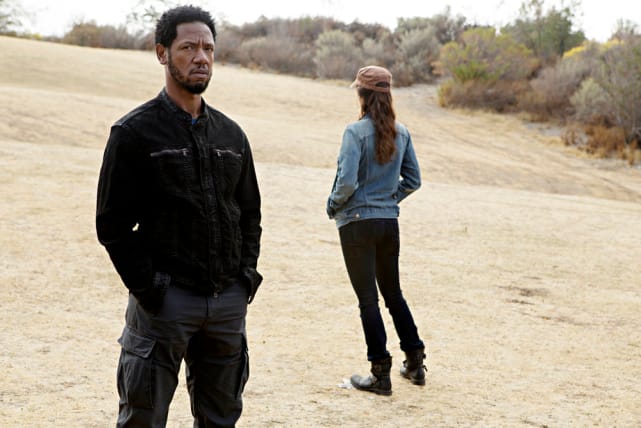 Broussard: That woman is a plague. She'll burn this bloc down without a second thought.
Katie: She lost a child.
Broussard: Exactly. Which is why she'll keep provoking the occupation until they go nuclear, which is probably what she wants.
Katie: So what do we do?
Broussard: Take back the gauntlet. And wipe them all out.
36. Powerless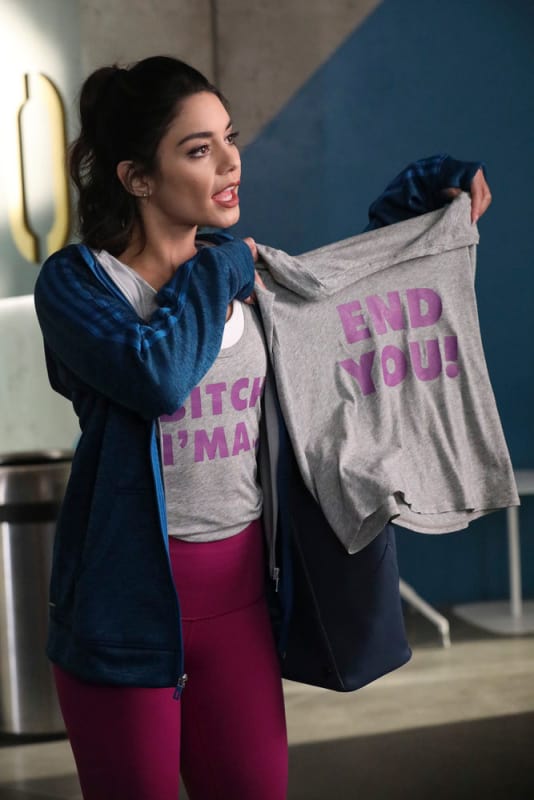 Emily: There's a chance you'll get to punch a stranger.
Jackie: Okay, I'm in.
Wait! There's more Quotables for Week Ending March 31, 2017! Just click "Next" below:
Next