Sometimes one network really stands out, and FOX made the cut this week. From Lucifer to Scream Queens to The Exorcist, the writing was on the wall. They're trying to entertain us.
That's not to say all other networks aren't, of course. It was a really good week all around. Check out quotes from the premieres of The CW superheroes shows, the end of Halt and Catch Fire and the trio of medical dramas: Grey's Anatomy, Code Black and Chicago Med.
You won't be disappointed!
1. Lucifer
Lucifer: Have you ever considered I might enjoy exploring humanity?
Charlotte: They eat, darling. All they do is eat. And, then afterward the food comes out changed. And, not for the better.

2. Scream Queens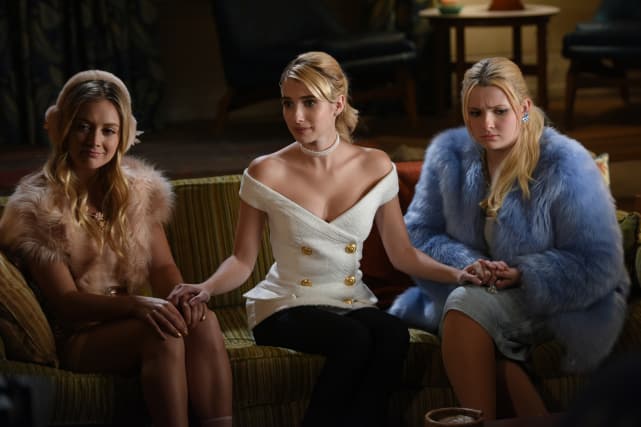 Chanel #3: Can I just say, for the record, before we begin, that yoga is just stretching for douchebags?
Cassidy Cascade: Noted.
3. The Exorcist
So. Marcus Keane. Father Bennett speaks admiringly of you. What's the phrase he used? He's a pain in my ass.

Mother Bernadette
4. Westworld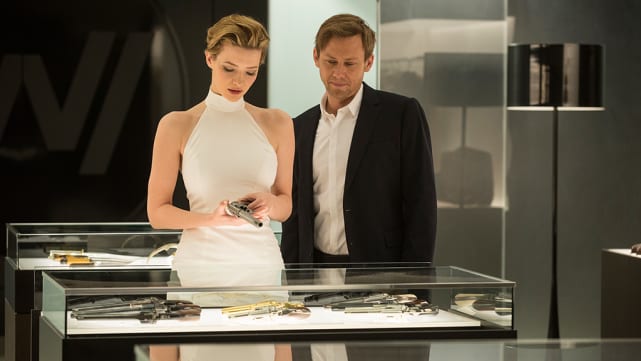 Logan: I know that you think you have a handle on what this is gonna be, guns and tits and all that mindless shit that I usually enjoy. You have no idea. This place seduces everybody, eventually. But by the end you're going to be begging me to stay because this place is the answer to that question you've been asking yourself.
William: What question?
Logan: Who you really are. And I can't fuckin' wait to meet that guy.
5. Shameless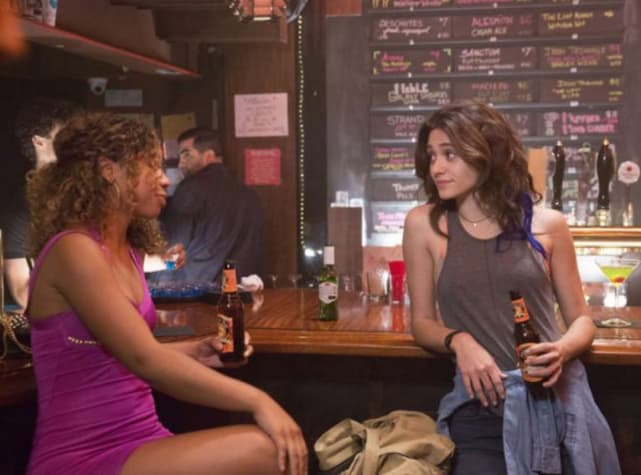 Fiona: What time is it?
Veronica: Not as early as you ringing my doorbell last night.
6. Once Upon a Time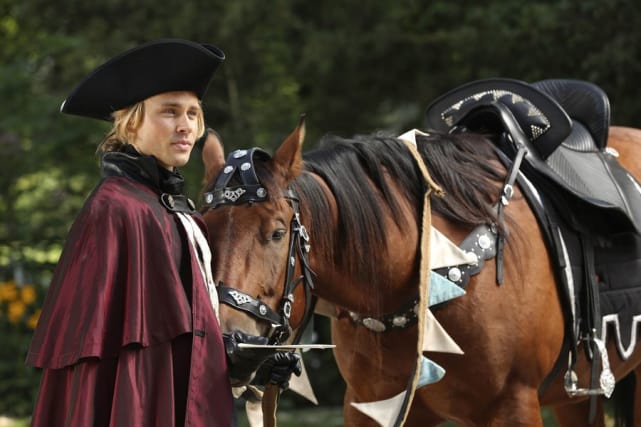 We're taking things slow. Quite slow, actually. I'm still sleeping on a cot, in a pirate ship, next to a pregnant woman who likes to snore.

Hook
Wait! There's more Quotables for Week Ending October 14, 2016! Just click "Next" below:
Next