Laurel Lance shared her inner most feelings about being Black Canary with her friends just before she died on Arrow this week.
Tony lost his identity on NCIS. No, really, it was stolen. It forced introspection upon him.
There was some brotherly love, err, sort of, on The Vampire Diaries, by way of a frozen corpse. Hey, it happens.
Find out what else was going on when you read the quotes below!
1. Arrow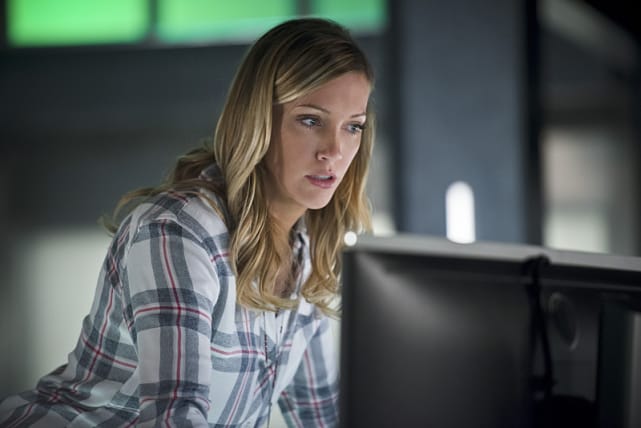 Laurel: I was gonna give up being the Black Canary, but I realized I didn't know how I could because going out there and fighting alongside you guys, that's what makes me feel alive inside. And I love you guys so much.
Felicity: We love you.
Thea: We love you.
Diggle: We love you.
2. Vinyl
Richie: I need to focus!
Skip: On what? Our impending doom?
3. The Last Man on Earth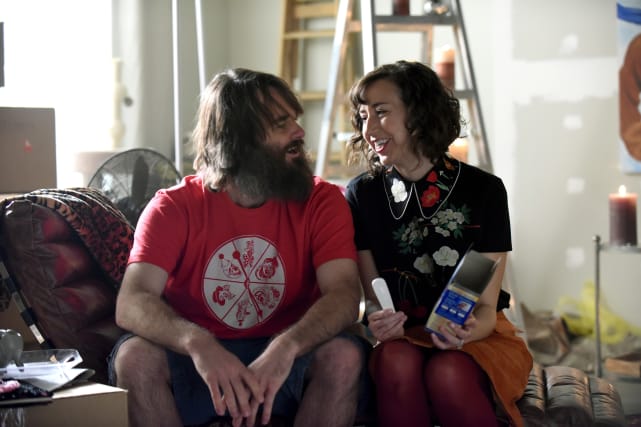 Carol: "Have you smoked marijuana in your life?"
Phil: What do I look like, a narc? Of course I have, Carol! C'mon, real cool person you're talking to here. Love grass. Love marijuana cigarettes.
4. Girls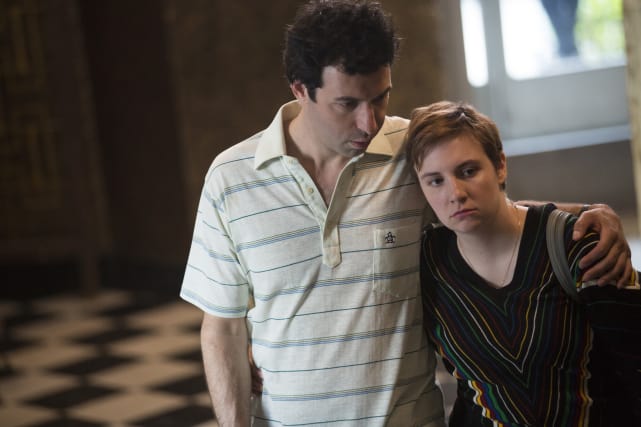 I was not rolling my eyes at you, I was looking up at a cloud formation that looked a lot like Blake Lively.

Hannah
5. Quantico
Robocop was a dead cop who turned into a robot. Not a happy story.

Alex
6. You can breathe. You can blink. You can cry. Hell, they're all gonna be doing that.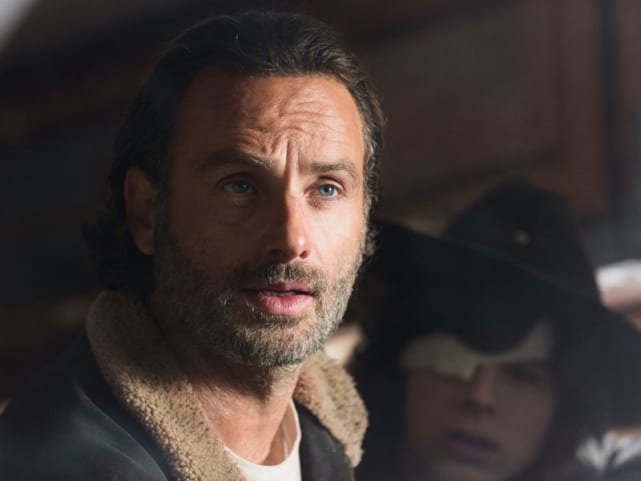 You can breathe. You can blink. You can cry. Hell, they're all gonna be doing that.

Negan
7. Once Upon a Time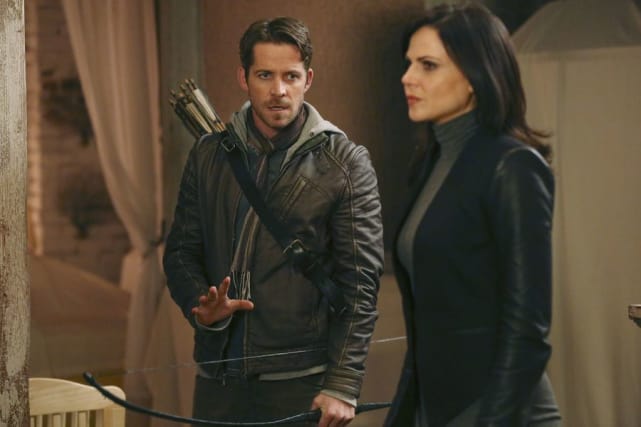 Hades: No one is more hated than the Lord of the Underworld.
Zelena: I can give you a run for your money.
8. The Magicians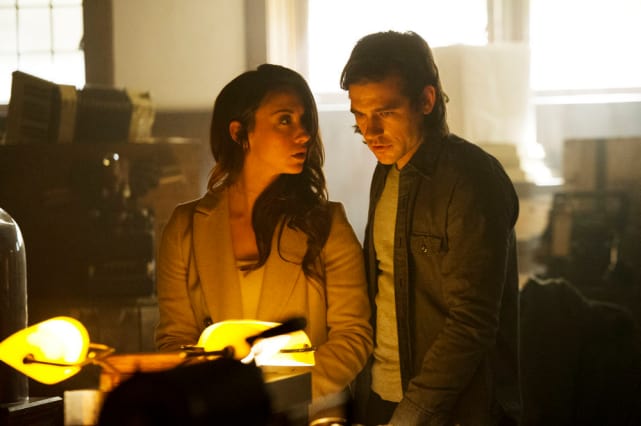 Quentin: Okay, what is magic actually for?
Julia: For fixing things, dummy.
9. Castle
Contrary to what you three have led me to believe, those women's prisons are nothing like the late night skin-a-max movies.

Castle
10. iZombie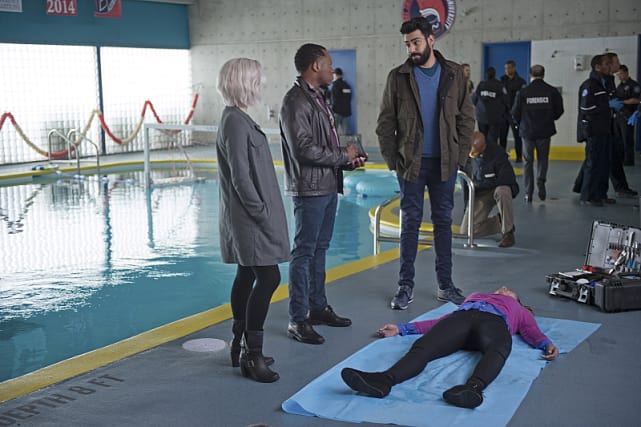 Rob Thomas. I mean, there's something so compelling about the stuff he writes. In an unrelated note, did you know that you were conceived at a Santana concert?

Vaughn Du Clark
11. Shadowhunters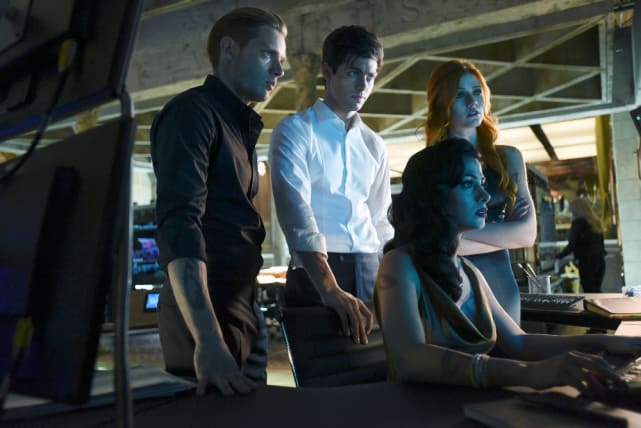 I was raised by Valentine, and a pair of baby booties can't change that.

Jace
12. Chicago Fire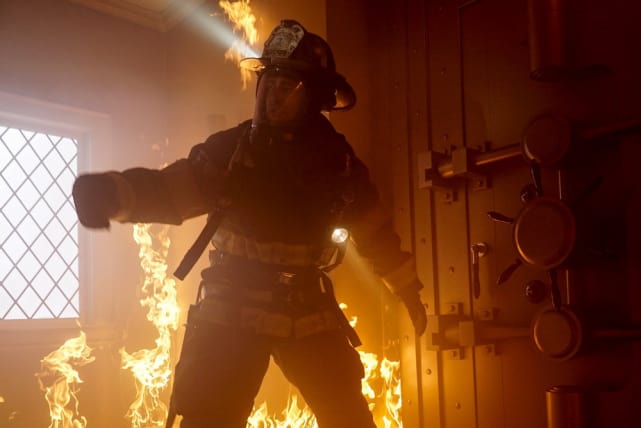 Herrmann: Mouch, I swear to you, six days from now you're going to be wearing sweats, watching the history channel, and eating Rocky Road.
Mouch: You promise?
Herrmann: Twenty-two years of experience.
Severide: That sounds good to you, Mouch? Rocky Road?
Mouch: Would you prefer ballroom dancing?
13. Chicago Med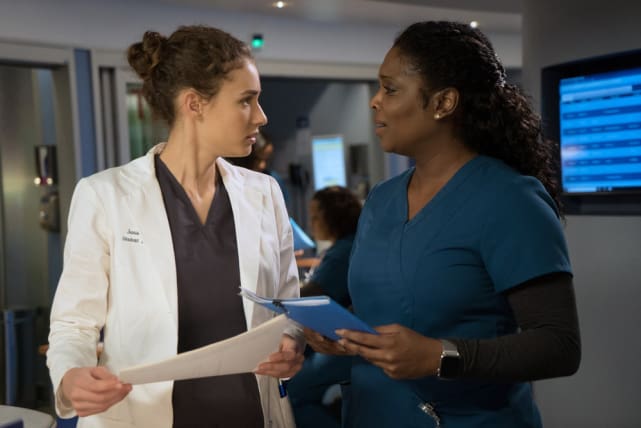 Hey, take it from a former alter boy. Baptism's a piece of cake. A lot easier than a bris.

Will
14. NCIS
I mean I get swindled by a bimbo, I've got Laurel and Hardy impersonating me. What about the third guy? Is he a buffoon? Is that who I am?

Tony
15. Awkward
Jake, I need a power outlet. If my phone dies, I die.

Sadie
16. NCIS: New Orleans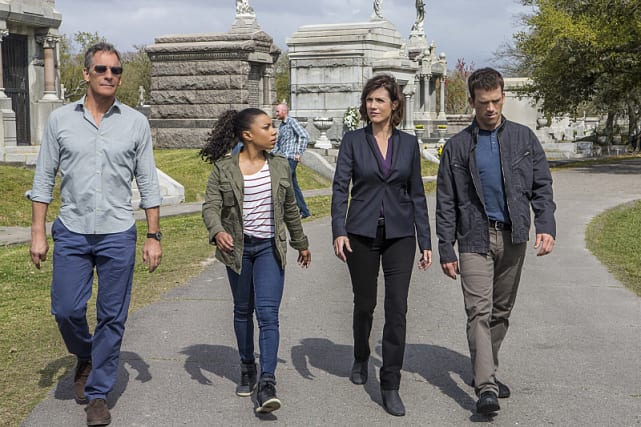 Killin' a man at another man's funeral. Doesn't get much worse than that.

Pride
17. Agents of SHIELD
He is risen! What an improvement! Last time I saw you, you looked like an extra from Dawn of the Dead.

Malick
18. Supernatural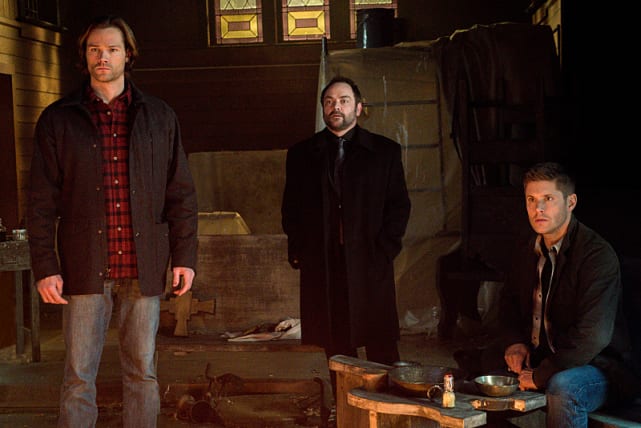 This is exactly how we screw ourselves. We make the heart choice instead of the smart choice.

Sam
19. The Americans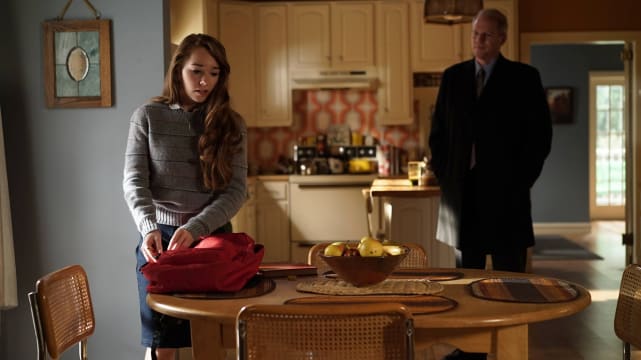 Elizabeth: What can we do?
William: If we believed in God, I'd say pray.
20. Legends of Tomorrow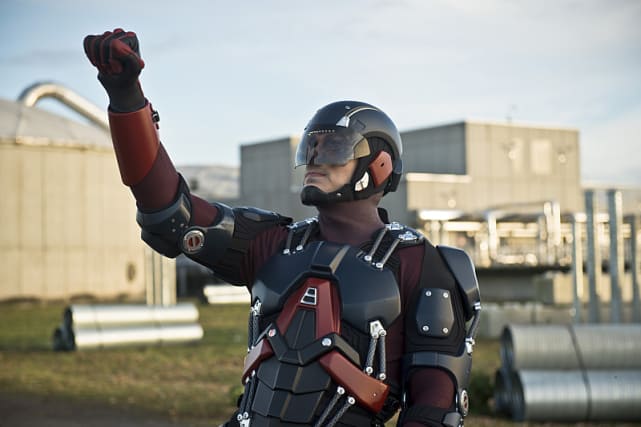 Great! We've gone from infanticide to child abduction. Progress.

Ray
21. The Big Bang Theory
I was enjoying some virtual reality. You ruined it with your actual face.

Sheldon
22. Grey's Anatomy
Why are all the doctors in this hospital so hot? Seriously. It's like a -- it's like a condition of employment.

Kyle
23. The 100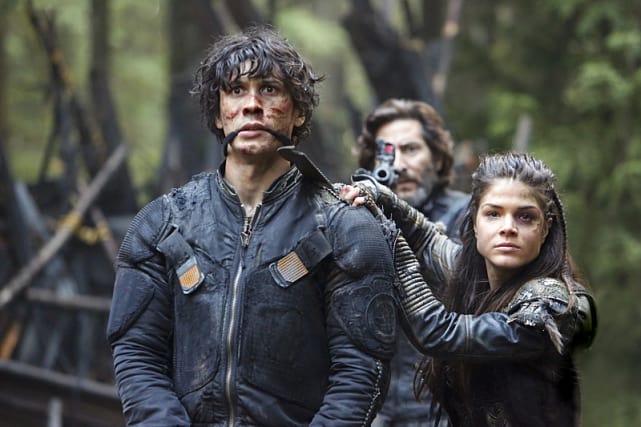 Raven: If I'm right, it will fry whatever ALIE put in there without damaging the tissue.
Jasper: What if you're wrong?
Raven: If I was wrong, ALIE wouldn't be looking at me right now like I just stole her favorite toy.
24. Vikings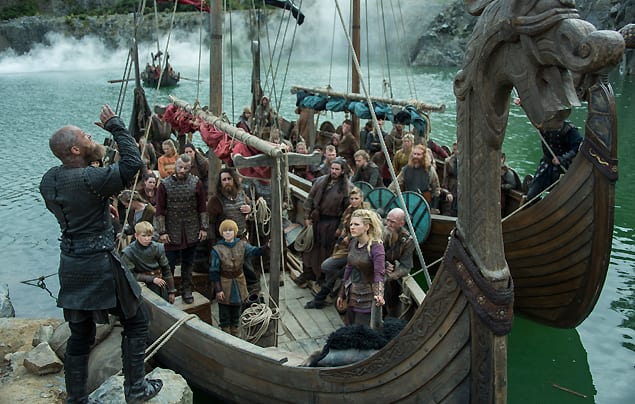 Aslaug: I do not know if you are a God, but all I longed for was your presence and your caresses.
Harbard: I will always be with you little one, always. But do not try to posses me, because possession is the opposite of love.
25. Grimm
Eve: Do you remember when Adalind became me and I became her?
Monroe: I'm pretty sure none of us will ever be able to *un-remember* that.
26. The Vampire Diaries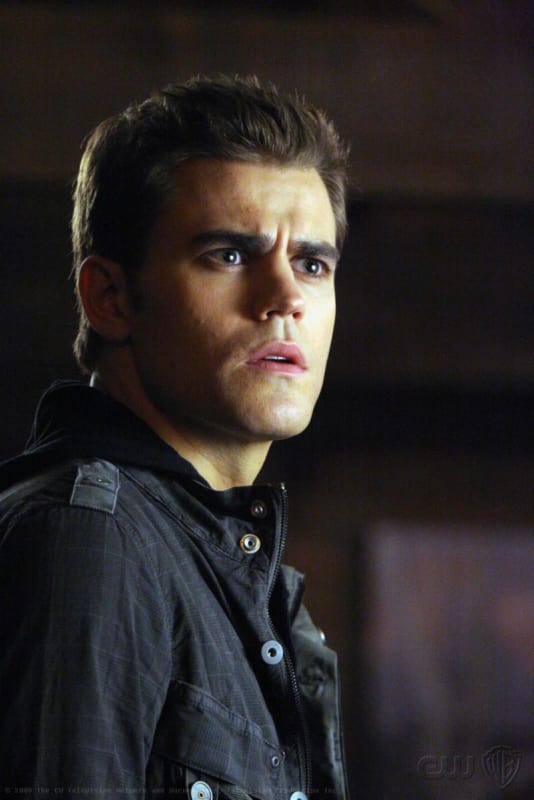 Damon: This is not how you are going to die, Stefan Salvatore.
Stefan: Alone in the wilderness, trapped in the frozen corpse of an alcoholic murderer?
27. The Originals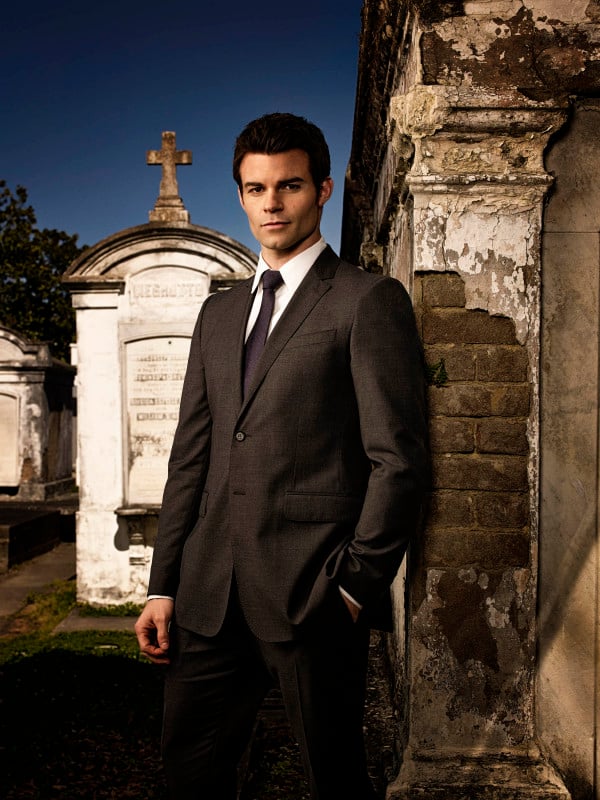 Option one, go about your business like a good little boy. Option two, violent disembowelment. What's it going to be?

Elijah [to Matt Donovan]
28. I am not going to put the other 35,000 men and women of this department through the ringer...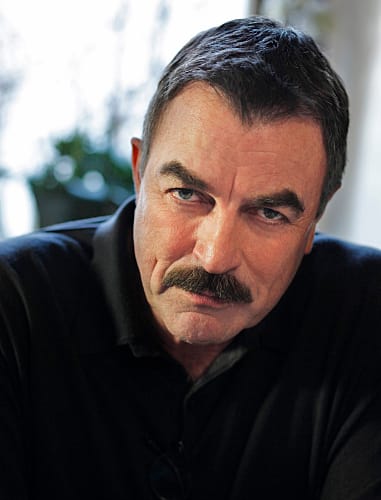 I am not going to put the other 35,000 men and women of this department through the ringer for one cop's crusade.


Frank
Wait! There's more! Just click "Next" below:
Next