Designated Survivor Fall Finale Promo: Will the First Lady Die?!

Jasmine Blu at .
What is going to happen to Alex?!?!
The news broke months ago that Natascha McElhone would be exiting Designated Survivor in order to pursue a new project. The question for the season so far is how will she exit?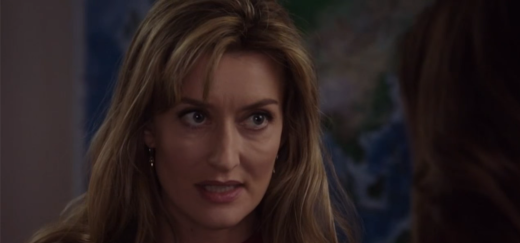 Alex has unfortunately been tangled up in the investigation involving her mother, Little, and Lloyd, and Kirkman and his crew have been tirelessly working to clear her name while simultaneously keeping the investigation under wraps.
It's possible that Alex's exit will be related to the investigation, but will she be sent to prison or will she be killed off? Designated Survivor Season 2 Episode 10 will put some of our questions to rest.
Whatever the outcome, it can't possibly be good. Kirkman is devastated. Kirkman crying out in anguish and despair is unlike anything that we've seen from him yet.
He and Alex left things fairly heated when she questioned his dedication to her as a husband. Could this pain be that of guilt? Is it possible that someone will get to the First Lady and kill her off, or is it that Kendra can't save the day this time, and Alex has to go to prison?
There was an effort to track down the banker who would know that the person who opened the account in St. Lucia was not Alex. 
Leading the investigation into Alex is difficult to place, but more often than not shady John Forstell. Except, thanks to Chuck, Hannah has discovered that Damian may have been working with Forstell this whole time.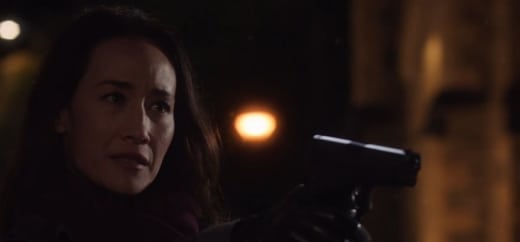 Damian has been an ally since he came onto the scene, but now it appears that he has been a foe this whole time. Aaron warns Hannah that Damian isn't who he thinks he is and that he's dangerous.
Hannah's inner Nikita comes out when she responds, "No one is more dangerous than I am." The Fall Finale may be worth watching for that one line alone. Hannah is locked, loaded, and out for revenge.
One thing is certain, it's going to be an intense finale that will leave us on the edge of our seats!
You can watch Designated Survivor online here via TV Fanatic.
Check out the promo for the Designated Survivor Fall Finale below!!