Doom Patrol Review and Extended Trailer: These Characters Can't Miss

Carissa Pavlica at .
The meaning of superhero takes on a new definition as Doom Patrol gets underway.
It features an unlikely group (the inspiration for the Netflix series The Umbrella Academy also premiering Friday, February 15) of individuals all brought together by the scientific genius of The Chief.
As DC Universe calls it, they're part support group, part Superhero team, and they're brought together to investigate the weirdest phenomena in existence – and to protect the earth from what they find.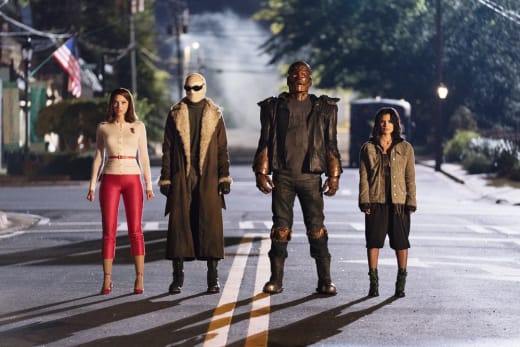 Of course, they don't know that from the onset, and their origins can be heartbreaking. What appears to set this heroic group apart from the others currently on television is their sense of loss and need to band together as a family.
Doom Patrol Gets February Premiere Date
Once again, a well-known if untapped comic series serves as the foundation for an unexpected family drama with a helluva lot of exciting action and bursts of irresistible humor.
The cast stars Jovian Wade as Victor (Stone/Cyborg), Diane Guerrero as Crazy Jane, April Bowlby as Rita Farr/Elasti-Woman, Alan Tudyk as Mr. Nobody, Matt Bomer as Larry Trainor/Voice of Negative Man and Brendan Fraser as Cliff Steele/Voice of Robotman.
Other cast members include Timothy Dalton, who at one time was 007 himself as Niles Caulder/The Chief and Riley Shanahan as Robot Man (on-set) and Matthew Zuk as Negative Man (on-set).
23 Best Streaming Shows of 2018
Yes, two of the most prominent actors on the show, Matt Bomer and Brendan Fraser, mostly lend their voices to the affair, but that doesn't necessarily negate from their performances.
Fraser has experienced a resurgence of late with roles on Showtime's The Affair, FX's Trust, and AT&T's Condor. He only gets better as time continues. His voice work as Robot Man is extraordinary, and he lends the lumbering creature incredible pathos and humor.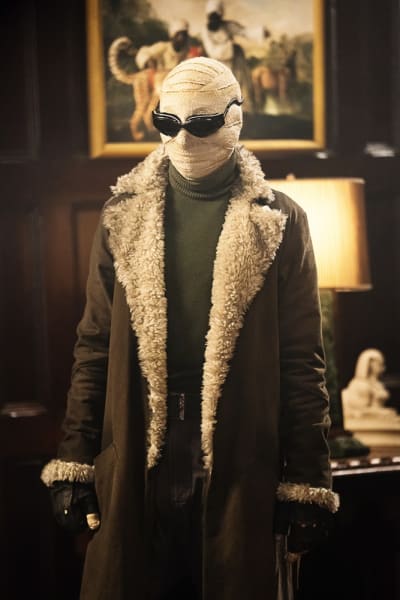 Tudyk, as always, shines in his voice work as the narrator of the series and Mr. Nobody, the latter of which is the supervillain going up against all of the weirdos about to turn reluctant heroes.
Titans Season 1 Episode 1 Review: Titans
Guerrero (Orange is the New Black) is magnificent as Crazy Jane who is the epitome of Associative Identity Disorder (formerly known as Multiple Personalities). Housing 64 distinct personalities, Guerrero is called upon to switch in and out of those identities at a second's notice.
If you've been watching "Many Sides of Jane" on A&E, you'll wonder if she's not built herself around the fictional character.
With the addition of Doom Patrol to Titans, DC Universe has become a must-have in the online streaming business. With Star Girl and Swamp Thing on the way, it's only getting better from here.
Definitely watch this heartwarming and thrilling addition to the superheroes already on screen. They're well worth your time and effort.
The Umbrella Academy Solidifies Netflix as Master of the Unexpected Family Drama
A side note: This isn't one for the kiddos. There is a lot of sharp language and the scenarios explored are more then they may be able to handle. If you're a parent who wants to share the experience, I urge you to watch first, share later.
Now, take an exploratory dip into the Doom Patrol waters by watching the video below.