The sunshine was sucked out of Ray's life when Abby died.
Or so we were led to believe when he attempted to commit suicide at the end of Ray Donovan Season 5.
It's no surprise that he survives the plunge as without the man himself, Ray Donovan Season 6 wouldn't have much meaning. So what lies ahead? 
Judging only from the trailer, Ray heads to New York and lets himself go while going dark. Because you know, sunshine is in Los Angeles, and New York City is dark and gritty.
If you watch Ray Donovan online, you'll notice Ray finds himself right back where he started, and so do we, as very little seems to change with the series.
Related: Get Showtime via Prime Video Channels for Award-Winning Original Series, Hit Movies, Sports & More!
Eventually, Ray perks himself up and starts working out a lot to look as handsome as a man like Liev Schrieber looks because even when he's supposed to look punchy, he's still a step above the rest.
Unfortunately, a switch of venue isn't giving the show the rest I would have hoped, that included losing some of the dead weight of the Donovan family.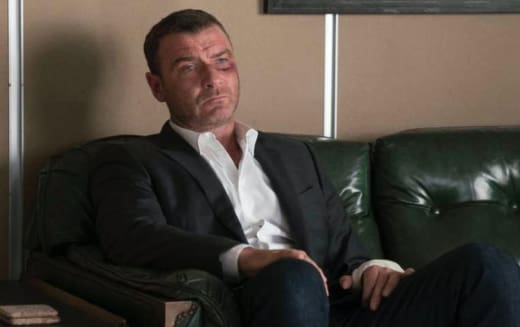 Nope, it looks like the whole family and all of their ridiculous endeavors will be trailing behind Ray to bring him down and get him into messes from which he can never recover.
Well, he already lost his wife, his one true love he supposedly couldn't live without on whom he cheated as if she was a planned exam in middle school.
It is what it is and now instead of the stellar Paula Malcolmson, who only came into her own during Ray Donovan Season 4, we'll get more of Susan Sarandon.
And let's be honest, talent-wise, we lucked out.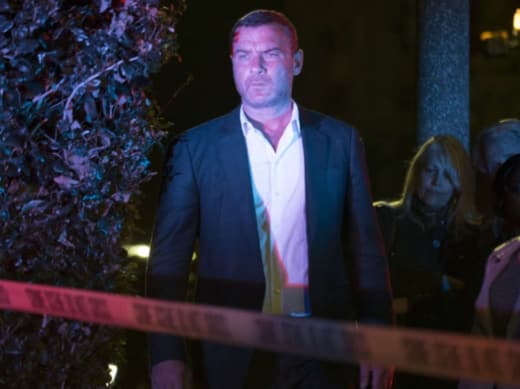 Here's the official word from Showtime on what to expect from Ray Donovan Season 6:
As season six of Ray Donovan begins, we find Ray (Schreiber) rebuilding his life both personally and professionally in New York City.
After being rescued from a plummet into the East River, his savior, a cop named Mac (Domenick Lombardozzi), brings Ray into the fraternity that is the Staten Island Police Department.
While exploring this new world of brotherhood and corruption, Ray finds himself once again working for media mogul Sam Winslow (Susan Sarandon).
Related: Ray Donovan Season 6: Susan Sarandon Set to Return as Series Regular
Sam has teamed up with New York City mayoral candidate Anita Novak (Lola Glaudini), a partnership that puts Ray at odds with his new friends out in Staten Island.
What do you think? Are you ready for the season to start?
Good news. It's coming Sunday, October 29 at 9/8c only on Showtime.