Welcome to TV Fanatic's Gossip Girl Round Table, where our illustrious panel gathers to review the events of "Dr. Estrangeloved" and preview developments to come.
DANdy, Gossip Guy and Mister Meester take on last night's top quotes, blown schemes, Jenny's next moves, Lily's "illlness" and puzzling William questions here ...
~~~~~~~~~~~~~~~~~~~~~~~~~~~~~~
1. What was your favorite Gossip Girl quote last night?

DANdy: I can't choose from all the medically-inspired gems Gossip Girl herself dished out, so I'll go with Blair's mature take on moving on from Chuck: "I'm gonna kiss somebody someday, and when I do, it will be for me."
Gossip Guy: B always knows what to say to make me laugh, like asking if the Ikea art was an Aaron Rose. You gotta love that despite Aaron being such a terrible short-lived character, the show can keep throwing us references.
Mister Meester: Chuck's Step #2: "Get him drunk and take advantage of him ... do women really not know this?" I love this line because 1. He's unabashed about suggesting it, and 2. He's legitimately surprised others don't think this way.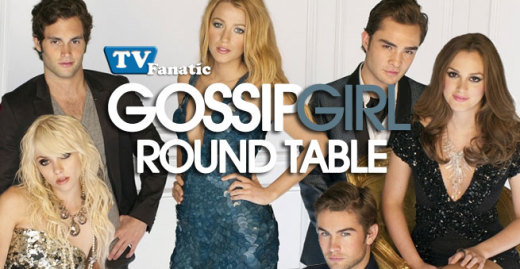 2. Worst scheme of the night: Chuck's attempt to break up Serenate, or Blair's attempt to make Chuck jealous?
DANdy: I'd like to give Chuck a break considering he was more wasted than Lindsay Lohan while coming up with it, but no scheme that pits Jenny Humphrey against Serena van der Woodsen will ever work out in the former's favor.
Gossip Guy: Sorry B, I'm not sure what happened to you, but terrible plan and execution. Haven't you learned nothing good can come from a trip to Brooklyn?
Mister Meester: Blair's. Chuck and Jenny's plot to fuel Serena's passive-aggressive rage nearly worked, and would have had Nate succumbed just a tad more. Blair should know better than to bring that half-assed effort, though. Step it up, B.
3. What's next for Jenny, now that her evil ways have been exposed?
DANdy: She'll become a spokesperson for Apple's next big roll-out: The iShadow.
Gossip Guy: If we're gonna keep Gossip Girl interesting, Ms. Jenny is going to have to keep her bitch on. Time for her to take down the only stable couple on the show... Vanya and Dorota. Kidding. I got nothing for this girl and I don't think the writers do either. Hence her leaving.
Mister Meester: If she can't have Nate, J might as well try to sabotage Serena out of pure spite. Oh, and I can see it happening too ... poor thing is not only brokenhearted after last night, but humiliated, reeling emotionally and a little vengeful. This could be good.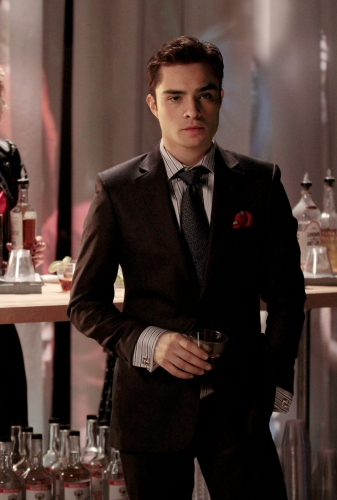 When - and how - will Chuck win back the love of his life?


4. What, if anything, will bring Chuck and Blair back together?


DANdy: Get over it, Round Table Question Maker. The answer is: nothing. Jesse James and Sandra Bullock have a better chance of getting back together.

Gossip Guy: After seeing Chuck already moving on with his threesome, Blair is first going to have to at least try a revenge hookup before they can get together. Gotta even the odds out here to keep things fair. Guess it's going to be that rumored Dair hookup the Gossip Girl spoilers keep alluding to.

Mister Meester: If Tiger and Elin Woods can make it, so can ... wait, never mind. Look. We know their feelings aren't going anywhere, it's just a question of how to smooth things over. The next crisis to end all UES crises should make Chair realize what they've let slip away.

5. Is Lily even sick?

DANdy: Yes. And the only cure is more cowbell.

Gossip Guy: I'm going to assume at one point she was with whatever this "illness" is. Is cancer the Muhammad of the CW network? I'm just trying to figure out what prescription William could be calling in that would continue to show the symptoms. If so, I'm going to ask the FDA to shut down that product. What a silly, niche market. Conniving ex-husbands? Ridiculous.

Mister Meester: Are we to believe that Dr. VDW is drugging Lily or leading her to believe she is still sick when she's not. My guess is she is actually in remission, but he's trying to keep his influence over her life somehow. But for what? Money? I'm confused.

6. What was the worst William van der Woodsen plot hole?

DANdy: Any number of nonsensical revelations could go here, but William claiming he once resided in Lily's apartment was plain untrue and unnecessary to throw in ... That's Bart Bass' place. All viewers know that.

Gossip Guy: Plot hole makes it sounds like there was some solid ground for that hole to exist in.

Mister Meester: Very tough call. I'd say it's a tie between claiming he and Lily once lived in that apartment, explaining what he was doing in Santorini when Serena didn't know Lily was there, no one calling her illness cancer, Rufus seemingly not caring, and why William never contacted Serena if Lily could reach him all along.

What do you think? Sound off in the comments!

Steve Marsi is the Managing Editor of TV Fanatic. Follow him on Google+ or email him here.

Tags: Gossip Girl, Round Tables