From a Grinch to a reindog to a belief in Santa Claus, the final Glee episode of 2010 gave us a sweet look at the holidays... William McKinley style!
It also gave us some solid songs, funny quotes and interesting questions to ponder. That's exactly what we do in the following edition of the TV Fanatic Round Table:
What was your favorite quote from the episode?
Matt R.: I just adore Sue. Even when she's being nice, she can't help but throw in a line such as: "I thought you might wanna put all of out of our misery and shave off that Chia Pet."
Steve M.: This may have been my favorite Sue diss of all-time, aimed in the direction of Emma: "You're a regular Agatha Christie. Except even more sexless."
Eric H.: Pretty much everything that was requested of Santa, from chapstick for Sam to less Channing Tatum for Mike.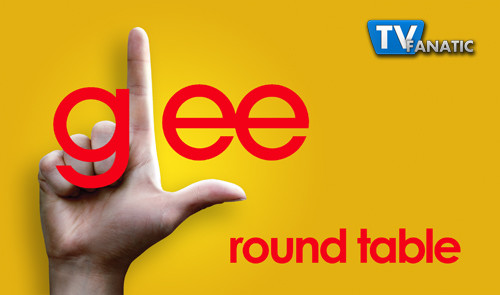 What was your favorite song from the episode?
Matt R.: The Finnchel duet of "Last Christmas." It was well-sung and fit the (sad) storyline between this pair.

Steve M.: Blaine pretty much has my heart at this point. He and Kurt's take on "Baby It's Cold Outside" made me want to stay inside for hours and just listen to this classic single.

Eric H.: I've always been a ballad man, so gotta go with Rachel's beautiful rendition of "Merry Christmas Darling."

Are you on Team Finn, Team Rachel or neither?Matt R.

: Neither. I don't feel a need to choose a side just because a couple has split. Finn lied about sex with Santana. Rachel cheated on Finn. Both these facts simply make it clear: these two shouldn't be together.

Steve M.: Team Finn! He said it best himself last night: both of his two serious girlfriends have cheated on him. That's scarring stuff that not even the nicest Christmas tree can fix.

Eric H.: Team I Just Want Them Back Together Again! Both sides definitely messed up, let's face it. But obstacles can often bring a couple closer and the show is simply more fun to watch when Finn and Rachel are together, don't you agree?

What are your hopes for the second half of the season?
Matt R.: Less Kurt. I love Chris Colfer in this role and think it's refreshing for a show to feature an openly gay student in such a manner. But storylines tend to get tiled in his direction - bullying causes him to transfer, yet the school doesn't react when a teacher throws a shoe at students?!? - and it's grown a little tiresome.

Steve M.: A new love interest for Will. Seriously, why not call up Holly Holiday, dude? Emma has moved on (to the never-seen Carl). It's time for you to do the same.

Eric H.: More action from the Cheerios, more of Artie and Brittany, fewer lectures from Will and, oh yeah, utter New Directions domination at Nationals!

Matt Richenthal is the Editor in Chief of TV Fanatic. Follow him on Twitter and on Google+.

Tags: Glee, Round Tables