Jane and the team at the FBI ran quite a game on The Mentalist Season 6 Episode 17 when they tried to save a man on death row.
I found it interesting that Agent Fischer was the only naysayer in this investigation. while everyone else jumped on board right away.
Not that she didn't change her mind when she saw the rest of the team's reaction. but it felt like she didn't want to waste two days of her time to possibly save an innocent man's life. I was a small moment but it was yet another reason why Fischer feels like the weak link on this team.
What has Patrick done to put that smile on Lisbon's face? Whatever it was, we hope he does it again.
On the other hand, Abbott continued to surprise me. Considering the confrontational way these two started out back on that island, Abbott has certainly embraced Jane as a member of the team.
He respects his opinion and frequently solicits Patrick's advice. It actually feels as though Jane fits in better here at the FBI than he ever did at the CBI but perhaps that's because his sole focus there was always Red John. 
I loved how Jane immediately pointed out that the woman with the baby carriage was being used as a distraction just before the bomb went off. The man definitely knows the inner workings of the con.
John De Lancie was perfect as Dr. Edward Feinberg, going head to head with Patrick Jane. Both men were expert in observing people and it was fun to see someone call Jane on some of his tactics during their first interview at his home. 
Unfortunately for Edward, he couldn't quite see the pretty, blonde murderer he was sleeping with. He was completely blindsided to find out that his wife of 11 years had killed Sarah in order to be with him.
I figured early on that the clocks at the CBI were rigged in order to play out their con on the couple. Watching each of the agents go in to have a crack at Edward and his attorney was kind of fun too.
The subplot may have been secondary but was no less interesting. Teresa is now dating Agent Marcus Pike and it's making things awkward between her and Jane.
From the moment she walked out of the cab, Teresa had a problem meeting Jane's eye as he asked her about Pike. She was obviously uncomfortable with his questions. 
One of my favorite interactions was between Fischer and Cho as she dug for information on Lisbon's personal life in this The Mentalist quote…
Fischer: You ever wonder what Jane thinks about it?
Cho: Never.
Fischer: Really, why not?
Cho: My brain would explode.
Yet one more reason why I wish we saw more of Kimball Cho. 
But it was Jane's reaction to Teresa heading out for a date at the end that really got my attention. He seemed so sad as he told her how beautiful she looked and hoped that Marcus was taking her somewhere nice. A part of him believes that she deserves to be happy, but I think there's another part.
A part of his heart that won't leave him alone that's more than a bit jealous. I just don't think Jane knows how to deal with that yet. Hopefully he figures it out soon.
Your turn TV Fanatics, do you think Patrick Jane is OK with Teresa dating Marcus Pike?
Here is your first look at The Mentalist Season 6 Episode 18: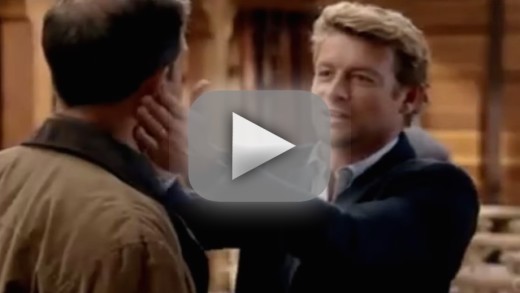 C. Orlando is a TV Fanatic Staff Writer. Follow her on Twitter.

Tags: The Mentalist, Reviews
Want more The Mentalist?
Sign up for our daily newsletter and receive the latest tv news delivered to your inbox for free!
More From TV Fanatic
On tonight's The Bridge, the search for Eleanor continues. Will she kill again before she's found?
On Extant, Molly reveals her pregnancy to John. However, Sparks' story isn't exactly a plausible explanation.
On Graceland, Mike, Briggs and the team pull out all the stops to get Paige back. Read our review of "The Unlucky One" to find out if they were successful.
On Suits, Rachel and Jessica's life choices seep their way into the business of the men in their lives, some of which only cause more problems. Read out review of "Litt the Hell Up."
---