Masters of Sex Episode Guide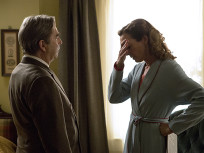 On the Masters of Sex season 1 finale, Masters is disappointed with the response to his hospital-wide presentation while Scully considers a controversial treatment.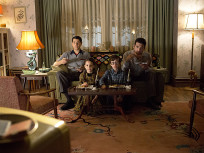 Masters prepares for a hospital wide presentation while DePaul shares why her work on the Pap smear is so important on Masters of Sex.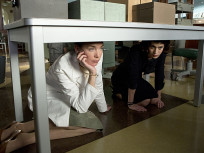 A study participant finds out she's pregnant and wants to know the identity of the father while Masters and Johnson argue over whether to keep the study information confidential on Masters of Sex.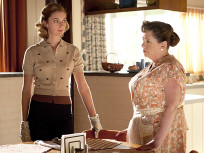 Masters and Johnson must convince Jane and Lester that their filmed research won't be pornography on Masters of Sex.
Master and Johnson must get outside help when they decide the most effective way to record their research is to film the results on Master of Sex.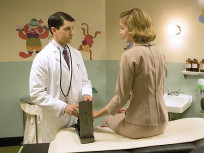 Johnsons worries that Master's home life is suffering when they become participants in their studies on Masters of Sex.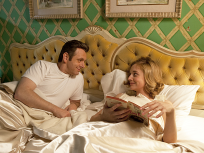 When Libby and Masters head out on vacation, he gets dragged back into his study by a sexually adventurous couple in the room next store on Masters of Sex.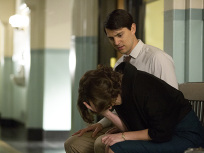 The doctors expand their study to involve couples while Masters has growing concerns about becoming a father and Mrs. Johnson struggles to connect with her son on Masters of Sex.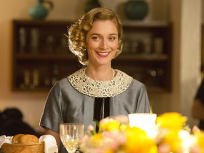 Libby attempts to play matchmaker while new participants are recruited for the study on Masters of Sex.
Masters worries that doing research in the brothel is skewing their research and tries to get back to the hospital.