TV Fanatic Works Better with Prime Instant Video
Rubicon Episode Guide
With connects Kateb to Spangler on this season finale, while he and Kale must find a way to use this information against their boss. Elsewhere, someone is issued a new four-leafed clover.
Everyone at API is on high alert this week. They must rally to prevent a terror attack on U.S. soil.
Will is off on a special assignment this week. He also approaches Katherine. Read on for a detailed recap.
Two key storylines come together on this episode, as Will secretly reaches out to Katherine.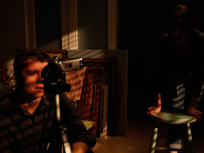 Will moves out of his apartment this week. He has little choice, considering the circumstances and the bugs around every corner.
Miles and Tanya go out on a CIA mission this week. The unique episode title for this installment is "Caught in the Suck."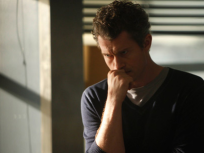 There's a security breach and, therefore, a lockdown at API this week. Elsewhere, Katherine doesn't think she's safe in her own house.
Kale makes Will a surprising offer on this episode of Rubicon, as viewers are left to wonder what the former is up to and what side he is on.
Will canvasses the American Policy Institute for shady behavior and employees this week. Simultaneously, Katherine takes the shady matters surrounding her husband's death into her own hands.
Will is off to D.C. this week, leaving his team to make an important decision without its leader. Meanwhile, Katherine receives a message from Tom as she tries to move on with her life.