Emmy Wish List: Supporting Actor in a Drama

Dan Forcella at .
With nominations for the 2012 Emmy Awards scheduled to be announced by Nick Offerman and Kerry Washington on July 19, staff writer Dan Forcella is here to give you a quick overview of each category, his predictions for the 2012 nominations, and his Emmy Wish Lists for who ought to be on the ballot.
Other categories we've covered, predicted and forecasted so far: Lead Actor Comedy, Lead Actress Comedy, Supporting Actor Comedy, Supporting Actress Comedy, Comedy Series, Lead Actor Drama, and Lead Actress Drama...
-------------------------------------------
The competition only gets tougher, and deeper, as we move on to the Outstanding Supporting Actor in a Drama Series race. The winner from each of the previous two ceremonies should be the favorites going into September.  Peter Dinklage will look to repeat after a bit of a surprise win last year, while 2010 winner Aaron Paul returns to the field after Breaking Bad's absence last year.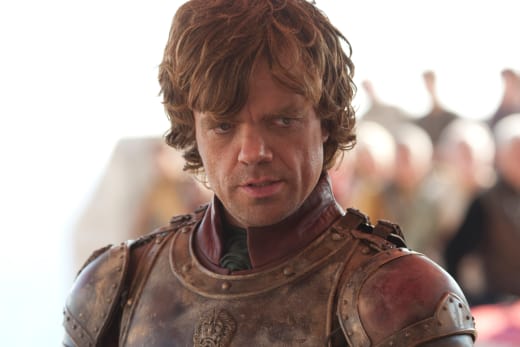 Prediction
Alan Cumming - The Good Wife
Peter Dinklage - Game of Thrones
Giancarlo Esposito - Breaking Bad
Walton Goggins - Justified
Aaron Paul - Breaking Bad
John Slattery - Mad Men
The dark horse to top the two favorites is probably Paul's castmate, Giancarlo Esposito, who was phenomenol as the super creepy Gus Fring this season. Add Cumming, Goggins and four-time nominee John Slattery to the mix, and you have one heck of a group.
Still on the outside looking in may be folks like Andre Braugher and Josh Charles, who both made the field last year, as well as great performers like Neal McDonough, Michael Pitt, John Noble, Mandy Patinkin and everyone's favorite crazy man, Nick Nolte.  It's a very deep field.
Emmy Wish List
Peter Dinklage - Game of Thrones
The second season might not have lived up to the first, but our love of Tyrion Lannister never wavered. Dinklage's performance was a big reason for that, as the actor continued to play sarcastic, loving, scared, and powerful all a the same time.
Giancarlo Esposito - Breaking Bad
Could you imagine Breaking Bad without Esposito playing Gustavo Fring over the past couple of seasons? Neither can I. The man is now playing the magic mirror on Once Upon a Time, and it just isn't the same. This was a performance to be remembered... with a nomination.
Neal McDonough - Justified
Slightly edging out his fellow Justified player Goggins, McDonough was just too good in his lone season to leave off my list. Between Margo Martindale, Goggins, Mykelti Williamson and McDonough, this show has created a number of interesting villains, but the portrayal of Robert Quarles was my favorite yet.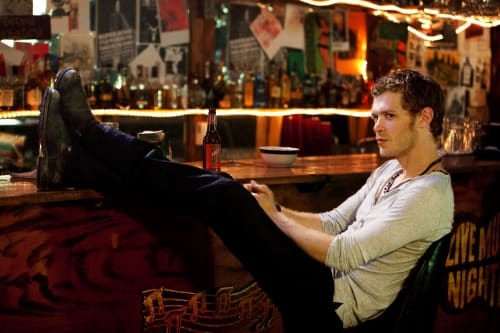 Joseph Morgan - The Vampire Diaries
My Klaus love is well known around these parts, but I don't think I am biased at all when I say that Joseph Morgan deserves a spot on this list. With all the hype that was building up to what Klaus might be, Morgan's performance has both lived up to and surpassed that hype.
John Noble - Fringe
Like Anna Torv, Noble has played numerous characters on Fringe, each one vastly different from the other. Just this season there has been Walter, Walternate, and that early season Walter that didn't have Peter. The detail that Noble puts in to each performance is astounding.
Michael Pitt - Boardwalk Empire
The emotions that Michael Pitt can evoke from viewers of Boardwalk should not go unmentioned. Whether it a glare, a word, a punch or a gunshot, Pitt was able to turn Jimmy Darmody into a character that nobody wanted to see leave their screen for a second this season.
Now it's your turn TV Fanatics!  Who would make your Emmy Wish List for Outstanding Supporting Actor in a Drama Series?
Dan Forcella is a TV Fanatic Staff Writer. Follow him on Twitter.