Modern Family Season 7 Episode 6 Review: The More You Ignore Me

Liz Estey at . Updated at .
Will Alex ever actually rebel, or will it continue to be miscommunication that drives her parents' concern?
The brilliant part of Alex's so-called rebellion was just how embarrassed she was about the truth. In terms of her character, it makes total sense that she would need a confidence boost after her break-up with Sanjay. Plus, Phil beating up Ruben by accident was easily one of the funniest moments of the episode.
On Modern Family Season 7 Episode 6, Phil is at his funniest as an insecure, overcompensating tough guy. Having Luke arrested, and Alex seemingly go off the rails at the same time, was the perfect way to make Phil feel overwhelmed.
Phil's most endearing qualities have always been related to his struggle with balancing sensitivity and toughness. Simply put, it's fun to watch Phil unravel.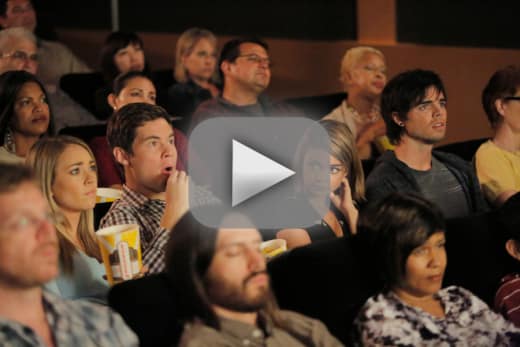 There could have been a funnier reason for Luke getting arrested. Luke's trouble with girls is beginning to get tiresome. It would be one thing if they had found a recurring love interest for Luke, but the parade of teenage girls is quite annoying. As a plot point Luke's arrest worked because of the effect it had on Phil, not because of how it related to Luke's life.
Despite my documented frustration with Haley and Andy, this episode did more with their story than I expected. Unlike their interactions in previous episodes Haley and Andy both acted like adults, and Haley showed some real growth. A highlight from their trip to the movies was the awful dialogue of the zombie rom-com they saw.
Cam and Gloria are consistently paired together, and with good reason. The family sauce sub-plot was excellent. Cam and Gloria have a wonderful friendly rivalry, which continued to entertain. The brilliance of the sauces lies with the farmer's market satire. Cam and Mitchell's rivals selling trout-jerky was a stroke of genius.
Falling into the consistently funny category is the Jay and Mitchell duo. It was nice to see Mitchell follow Jay's footsteps in his own unique way. It's still fun to think about where Jay started as a character, and where he is now. Mitchell and Jay share so many traits that neither of them want to acknowledge.
What did you think of Luke's arrest? Will Phil be more secure now that the ducklings are following him? Make sure you watch Modern Family online to find out. Check back next week for Modern Family Season 7 Episode 7.