The Punisher Season 1: Shohreh Aghdashloo Boards Netflix Series
Andy Behbakht at .
Marvel recently came out with The Defenders on Netflix, and we loved it.
In the spinoff world, we still have the highly anticipated Punisher series with Jon Bernthal reprising as Frank Castle from Daredevil Season 2.
EW revealed today that Iranian actress Shohreh Aghdashloo will be appearing in the first season of the upcoming Marvel drama.
The Academy Award nominated actress will be playing Farah Madani, the mother of Amber Rose Revah's Dinah Madani.
Farah is described as an Iranian woman who has spent most of her life living in America where she works as a psychiatrist at a very successful practice.
Her daughter Dinah works as an agent for Homeland Security. All that we know so far about Dinah's character is that she will be "vexed" by the Punisher when we meet her in Season 1.
This won't be Aghdashloo's first time in the comic book genre as she played Dr. Kavita Rao in Brett Ratner's X-Men: The Last Stand.
The actress can currently be seen on the Syfy hit series The Expanse.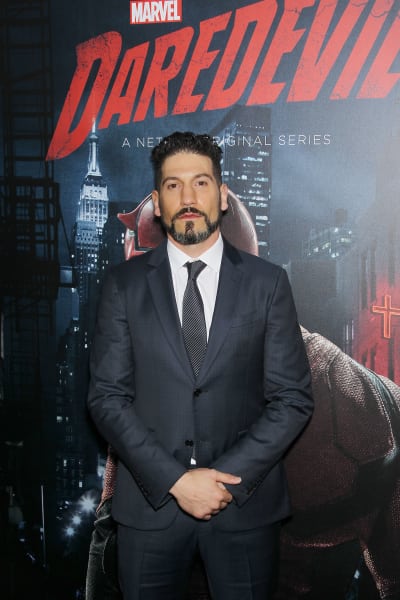 Marvel and Netflix recently released a new trailer for the upcoming series where they teased the release date for the first season.
The series is likely coming out sometime in November or December. Punisher will probably take part of New York Comic-Con where Marvel TV usually has a big presence every year.
The Frank Castle centric series isn't the only new Marvel drama that we'll see this fall. ABC is getting ready to debut The Inhumans this coming month while Hulu is bringing the Runaways to life on November 21.
Freeform is debuting two new Marvel shows in 2018, with the teen romance drama Cloak and Dagger as well as Marvel TV's first comedy series, New Warriors.
The Punisher will star Bernthal as the titular hero.
He'll be joined by Revah's Dinah Madani, Ebon Moss-Bachrach as Micro, Ben Barnes as Billy Russo, Daniel Webber as Lewis Walcott, Paul Schulze as Rawlins, Jason R. Moore as Curtis Hoyle, Jaime Ray Newman as Sarah Lieberman, and Michael Nathanson as Sam Stein.
The series will also feature a familiar Daredevil character as Deborah Ann Woll is set to reprise the role of Karen Page. Woll's character ended up having a deep connection with Frank, hence her joining his spin-off show.
The show will mark as the fifth Marvel show for Netflix.
While The Defenders hasn't been renewed for Season 2, Netflix has renewed Jessica Jones, Luke Cage, Daredevil, and Iron Fist for new seasons that are filming this fall.
Are you a Marvel fan or do you prefer DC? Maybe you like them both equally?
Are you excited about Aghdashloo joining the Marvel Cinematic Universe through The Punisher?
Sound off below in the comments.
We love to hear what you have to say!!