Empire Season 4 Episode 6 Review: Fortune Be Not Crost
Paul Dailly at . Updated at .
Hakeem should have known better. 
On Empire Season 4 Episode 6, we finally got to witness the big custody battle with Anika play out, and it was actually pretty exciting. Let's just say I did not expect the case to carry the bulk of the hour.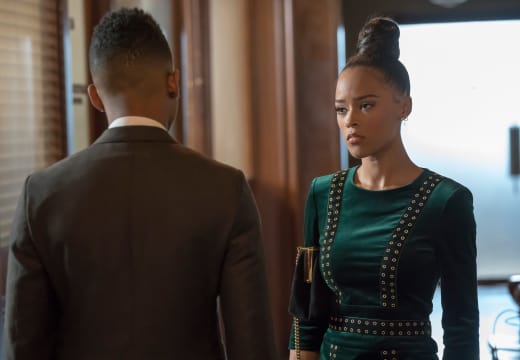 The case was always going to hit home for everyone. If you watch Empire online, you will already know that the youngest Lyon son turned his life around to be a father to Bella, and in the process, it unleashed layers to the character we never thought was possible. 
Defending himself was a ballsy move and one that ultimately cost him the case. Yes, he made some valid points about Anika not knowing Bella, but it looks unprofessional and downright absurd that he fired his lawyer midway through the case. 
It was impulsive and the judge likely picked up on that. He should have told his defense what he had up his sleeve and let it play out from there. There was absolutely no way anything good was going to come from the crazy decision. 
 At first, things seemed to be going well, but that's what drama series like to do. They like to lure viewers into a false sense of security so that the reveals are shocking. Maybe I'm a little too well versed in the tricks of the trade when it comes to TV, but it was obvious what was coming. 
Diana Dubois has been an adversary for the Lyons for the better part of a year now. She was always going to show up and throw a curveball into the case. It was atrocious how the judge had all of that small talk with both Angelo and Diana.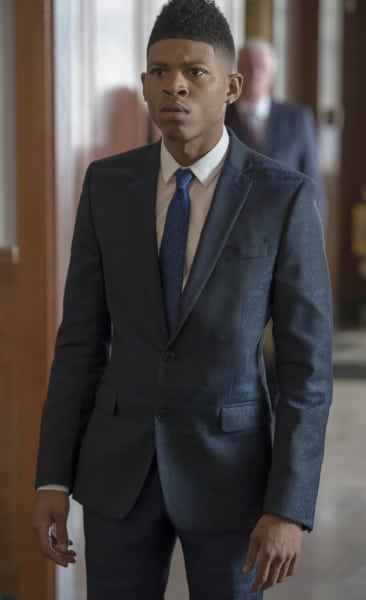 Where was her professionalism? She whined about people making a mockery of her court, and if anything, she proved that she would always take what her acquaintances say into consideration first. 
Hakeem had to know nothing good was going to come from his meetings with the snake atop the Dubois family. Speaking about his family like that to someone he already knew was gunning for them was just plain stupid. 
He should have kept his composure and made her think everything was good with the family. It would be interesting to know why Hakeem had all of that faith in her to begin with. Yes, she was the one who got Bella taken in the first place, but still, this is all getting a little ridiculous. 
It's laughable that Diana has yet another friend who is associated with the Lyons. That whole scene with Andre's therapist showing up at the dinner table and talking about Andre's treatment did nothing for me. 
Given that Angelo is a former politician and the stature of his family in New York, one would think that the media would be watching them like a hawk. That would give away all of the people within the Lyon family's inner-circle that are working with the Dubois family. 
There's a severe issue with logic here, and I can't even begin to care about the Dubois family. As I have already stated, Warren will find a way to stay with Jamal because it's evident they are very much in love.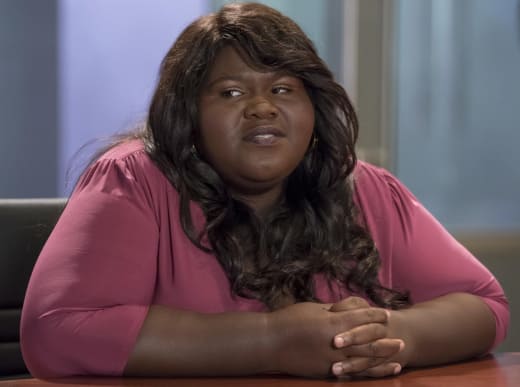 Cookie was in fine form during the hour, but I wanted her to smack Diana so badly during the whole scene in the toilet right after. Cookie did not utter much to Diana which was surprising. Maybe she was a little too shocked because they did make things right with each other earlier in the season. 
Becky's sub-plot with J-Hoppa felt thrown in there just to have some of the action taking place out of the courtroom. Becky has moved on since her time of being an assistant and trying to move up the career ladder. 
She adapted to a life without J-Hoppa and realized she did not want to settle for what anyone thought she should do. She had a career path mapped out and her plan was to follow that through. 
It would not have made sense for her to get back together with her ex-boyfriend. Like Andre said earlier, they needed to keep things professional. The media wanted a juicy story about the company and it would be a PR nightmare. 
"Fortune Be Not Crost" was another mediocre installment of this once-promising hip-hop drama series. The characters appear to be waffling and that's not a good thing this early into the show's run. 
What did you think of all the twists, Empire Fanatics! Are you enjoying the show?
Sound off below!
Paul Dailly is the Associate Editor for TV Fanatic. Follow him on Twitter.