Empire Season 4 Episode 8 Review: Cupid Painted Blind
Paul Dailly at . Updated at .
Andre Lyon is in a delicate state and needs all the help he can get. 
That became clear on Empire Season 4 Episode 8 when the oldest Lyon brother continued to spiral in the wake of Diana Dubois having his medication messed with.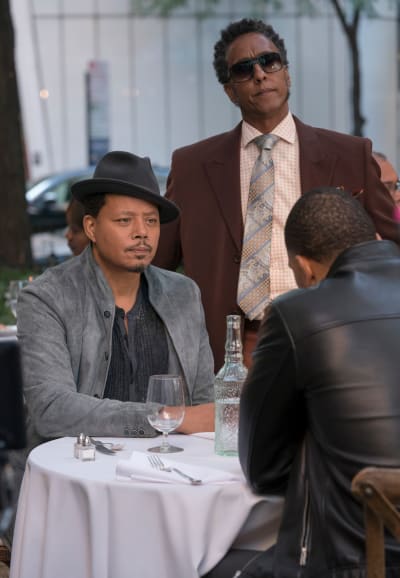 If you watch Empire online, you will already know that Andre has had his fair share of struggles in the past, so it was evident he was not going to get out of his part in the bombing of Lucious' car easily. 
Pamela was a beacon of hope for him. She was the one he was trying to be a better person for, and opening up to him about murdering someone made him feel like they could connect on a level she struggled to connect with lovers in the past. 
The whole scene with Andre murdering her after finding out she was undercover seemed like the most plausible way for the character to lash out. 
The revelation that it was all a figment of his imagination was quite the shocker. All this time, Andre has been using this character he created in his head, and it shows how deeply rooted his problems are.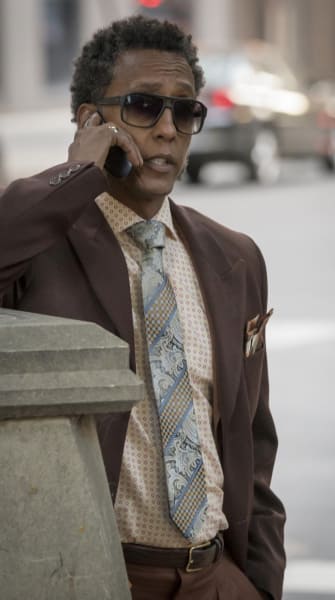 It was difficult to watch him bickering with thin air in the restaurant because it showed the severity of his issues. Andre has not been a good person throughout his time on Empire, and it feels like now is the time for revenge on him for his treachery. 
At first, I thought Cookie and Lucious were telling him he imagined everything as a way to help him block what he did out, and they were going to pick up the pieces. 
Instead, the parents realized that it was time to give Diana Dubois a taste of her own medicine. Let's face it, messing with someone's sanity is not the way to get the point across. 
Diana having his doctor on her payroll will likely be her undoing. Cookie and Lucious looked genuinely concerned at the way Andre was lying. 
I had to laugh when Cookie sent the ring flying towards the road. As if she was going to do anything that would benefit the Dubois family. 
Diana is full of threats, and what she needs to realize is that Cookie is not someone who responds well to them. The flashbacks were a nice touch to give us some more insight into Cookie's thought process. 
What was funny about all of it was that she and Poundcake once hated each other, and by the end, she was one of her best friends in prison. 
Cookie was genuinely destroyed when she realized that her friend had to give up the rights to her baby to conceal the fact that the guard was the father. 
There seems to be more story left to tell from the prison side of things, and it would be good to find out what Cookie managed to orchestrate for some revenge. 
Jamal may have been in a lot of trouble with the police thanks to Diana urging Warren to dish the dirt on what happened to him. Jamal roughed him up pretty badly, but the man did deserve it. 
Jamal thought he was on a roll with his career and in his first stable relationship in quite some time. He was blindsided when he learned of Warren's involvement. 
Cookie realized that there was something different about Warren as opposed to the rest of Diana's thugs, and she will likely use that to her advantage on Empire Season 4 Episode 9 to get dole out a nice dose of whoop ass. 
The whole plot with Diana should have been wrapped up on Empire Season 3, so the conclusion of it is long overdue. My one true hope is that she does not slip through the cracks to return down the line. 
The show needs to have some new and fresher storylines because, without the big reveal about Andre's mind making Pamela up, "Cupid Painted Blind" was not a solid hour of the show. 
It chugged along from scene to scene without any intrigue, and that's not good for a primetime soap. It had the characters yelling their heads off at each other, but as far as good storylines go, it appears that Empire is all out of them. 
Okay, Empire Fanatics. What did you think of the events of the hour?
Sound off below!
Empire Season 4 Episode 9 airs Wednesday, December 13 and will serve as Empire's fall finale. 
Paul Dailly is the Associate Editor for TV Fanatic. Follow him on Twitter.