Charmed (2018) Season 1 Episode 5 Review: Other Women

Kat Pettibone at . Updated at .
Okay, fellow Charmed Fanatics … I think we're finally getting somewhere.
The show still may be a long way from perfect, but Charmed(2108) Season 1 Episode 5 was a definite step in the right direction.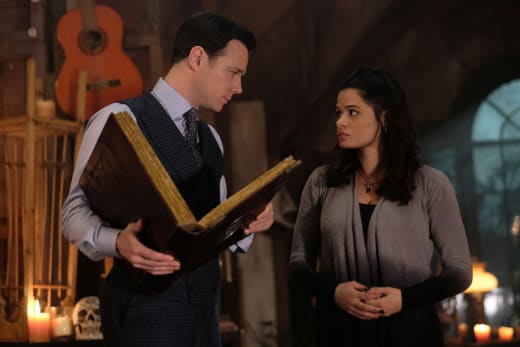 Structurally, I still think there is too much going on. Now that Charmed has been granted a full 22 episode order, instead of rushing through things, the show would benefit from focusing on fewer storylines per episode.
That would allow the show time to expand and intricate its world while developing its characters (and their bonds) more deeply. It's something fans are screaming for, too.
Related: TV Ratings Report: Charmed and Supergirl Hold Up Well
However, what's done is done and what's filmed is filmed. I can only hope that with the addition of these extra episodes, the pacing will eventually settle down.
For now, Macy's love interest branding a secret tattoo, Mel erasing time to save Niko from weird shapeshifters, Maggie handling her kiss with Parker, and the ever-looming mysterious reasoning for the multiplying death of Elders?
It's all a little too much to swallow at once.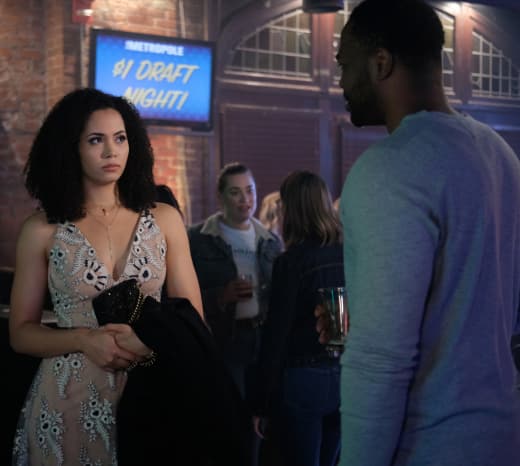 That's not to say that the storylines themselves don't have potential. For instance, I'm thrilled to know the character of Galvin serves more of a purpose than how he got introduced -- as a lukewarm love interest of Macy's.
Plus, the concept of why he would be branded with a tattoo only visible to her is extremely intriguing.
Mel having to let go of Niko was a powerful, albeit sad, plot point. The goodbye scene itself left something to be desired, with the effects falling short, but the general concept worked well within the story.
Niko becoming a target was an organic way to introduce the new shape-shifting villains. It makes sense they would target Niko, especially after killing Tripp. The sisters time reverse spell alerting them to the Charmed One's growing strength was also a fitting puzzle piece and a clever set up for increasing future conflict.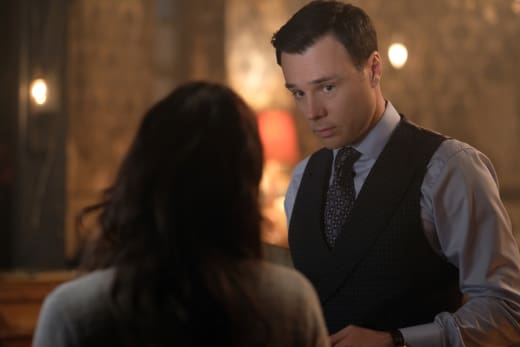 On the character development end of things, Mel erasing herself from Niko's life will give the audience a chance to witness another side of Mel -- a softer, more wounded one.
Popular opinion on Mel's character seems to be that she is often too grating to be likable, forcing viewers to witness her struggle after enormous self-sacrifice will aide in that issue.
The show also had its shining moment of true feminism this episode, and it came in a way that didn't feel like a soapbox stance or a fist full of hot-button topical references getting shoved down our throats.
Instead, it came via a renewed perspective of an age-old storyline.
Anyone who watched 90's television has been witness to the "succubus" narrative, a trope in which a demon masquerades as a beautiful woman in order to suck the life out of as many men as she can. Usually, it's a strong, witty female lead that needs to defeat her, pitting woman against woman.
Related: David Boreanaz Defends Buffy Reboot: What Did He Say?!
"Other Women" began similarly, with Macy questioning Galvin's ability to move on from her so quickly. Except instead of the new mystery lady being an actual villain, the show turns the trope on its head.
Macy instead discovers this new girlfriend is exactly what she seems -- a smart, talented, beautiful woman who not only isn't a demon, but also a pretty cool chick.
Even when Macy and Maggie storm into her home and attempt to vanquish her in the middle of the night, she covers for them, relating to Macy's feelings of jealousy over her "almost ex."
It was a nice twist, and the outcome was as classy as it gets, with women supporting women.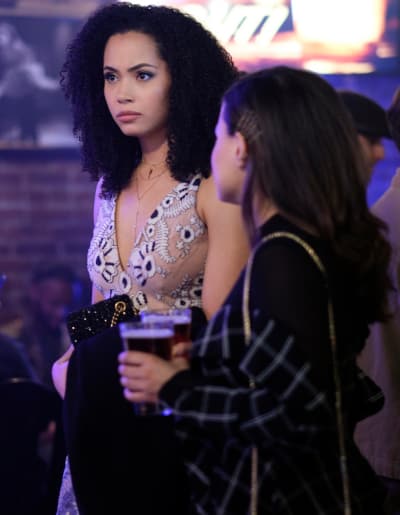 That is why Maggie's storyline was somewhat baffling. While the writers had just gotten finished teaching the idiocies of pitting females against other successful females, Maggies plot almost completely negates that very same sentiment.
Lucy spends the entire episode debating who is at fault for her split with Parker -- her, or the woman with whom he cheated. When she finally discovers it's Maggie, all her rage gets immediately misdirected towards her.
It's not to say Maggie didn't make a mistake in kissing Parker, or that Maggie should have come clean earlier. But there was not one single moment where Lucy expressed blame at the person most at fault: Parker.
Related: Charmed (2018) Season 1 Episode 4 Review: Exorcise Your Demons
Will this change in future episodes? Maybe, seeing as it's safe to say the storyline will carry over to the future. One can only hope Lucy eventually realizes she shouldn't only be angry at Maggie.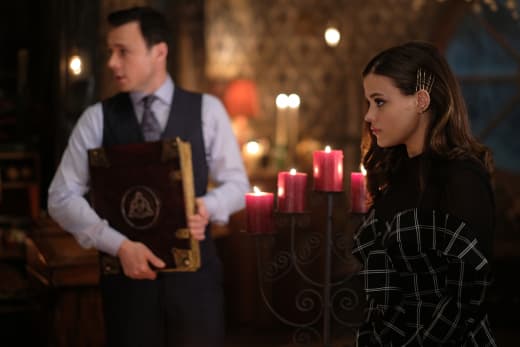 Regardless of its blame game issues, this episode added aspects of complexity to all three sisters. They all want to follow their gut feelings, and they all want to do the right thing.
Except sometimes? Gut feelings and doing the right thing don't match up. So you make mistakes, but you try your best. And you learn as you go.
It's very flawed and very human, and on a show based on unbelievable supernatural elements, it's incredibly relatable.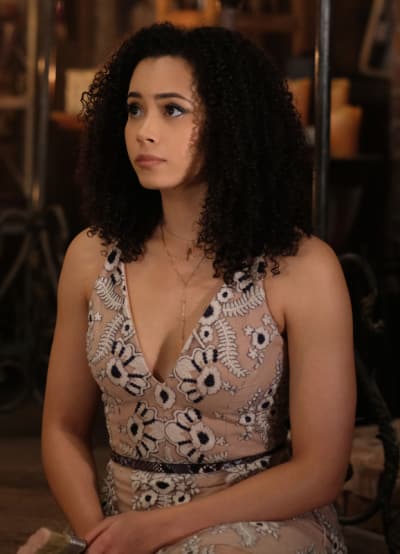 This is the first time I've been excited for more, even if the show hasn't quite hit its stride. I want to know about Galvin's tattoos. I'm interested in the Elders murders. I'm excited to see the sisters push through their simultaneous heartbreaks! 
What do YOU think, TV Fanatics?! Were you more impressed than usual? Are you excited to hear Charmed got a 22 episode season? Sound off below, and if you missed out, you can watch Charmed online here at TV Fanatic! 
Related: Legacies, Charmed and All American Score Full Season Orders at The CW!
Random Thoughts:
I know it's been a consistent theory that Harry is evil, but after "Other Women," I think we can safely rule that out. He's around for good. The girls want him in the family, and his memories getting erased read as authentic.
I still don't like that the Elders have to give the go-ahead for the girls to pretty much do anything. It takes so much away from what the show could be.
Sometimes I think the scenes would translate better if the acting were a little more energetic and earnest from certain actors.
I'm interested to see more of these "unintended consequences" from the fallout with Niko. I'm also interested in seeing Niko without Mel in her life.
I'm not particularly invested in the shape-shifting villains, but I did enjoy the use of dramatic irony through their lens. It's fun to know more than the sisters do about the situation, and it's a twist on an otherwise pretty formulaic story structure.
I'm sincerely hoping Summer and Macy become best friends. 
Mariah Aguilera. So much yes. 
Let's not have Harry walk in on naked women anymore, OK? 
Maggie continues to be the sister given the best characterization. She makes me laugh every episode, but the writers also remember to ground her with the subject matter. Am I alone in thinking this?
Kat Pettibone is a staff writer for TV Fanatic. Follow her on Twitter.