The Flash's Midseason Premiere Might Alter the Course of the Series Forever
Paul Dailly at .
The Flash returns from its holiday hiatus next week, and it sure sounds like there will be some big changes in store. 
The CW has unveiled the official synopsis for the midseason premiere, The Flash Season 5 Episode 10, and it hints that the show could be entering uncharted territory.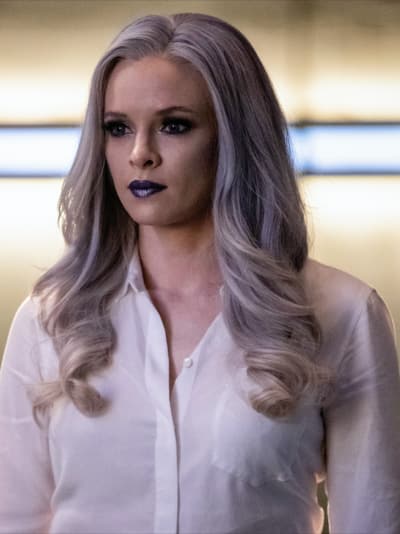 It reads:
While Nora (Jessica Parker Kennedy) grapples with the revelation that Thawne (Tom Cavanagh) killed her grandmother, Team Flash must stop the formidable team-up of a newly sprung from jail Weather Witch (guest star Reina Hardesty) and Silver Ghost (guest star Gabrielle Walsh), a new meta-tech villain who can control engines and motorized technology.
Meanwhile, Caitlin (Danielle Panabaker) and Cisco (Carlos Valdes) discuss creating a metahuman cure.
We're obviously talking about the "metahuman cure" here.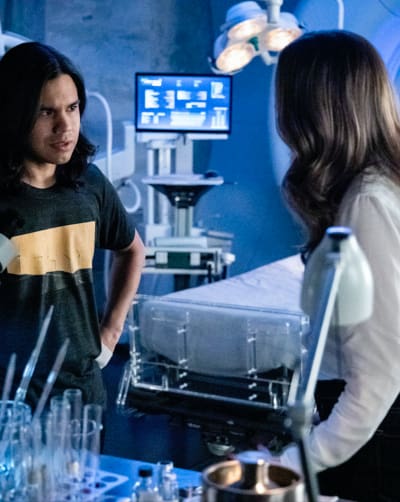 Metahumans are those who find themselves with superhuman abilities. Some of them use them for good, and others use them for bad. 
Given that the show's main villains are metahumans, it's hard to imagine Caitlin and Cisco finding a cure ... at least before the series finale. 
Related: The CW Confirms Midseason Schedule
Then again, The Flash is part of the Arrowverse, which also includes Arrow, Supergirl, and DC's Legends of Tomorrow. 
If a cure were to come to light, it would change the course of the entire Arrowverse, and while the universe could do with some new tricks, it's unlikely that the discussions will lead to much ... at least in the coming weeks. 
That said, it's certainly exciting that Caitlin and Cisco are thinking about a long-term plan to keep the world safe.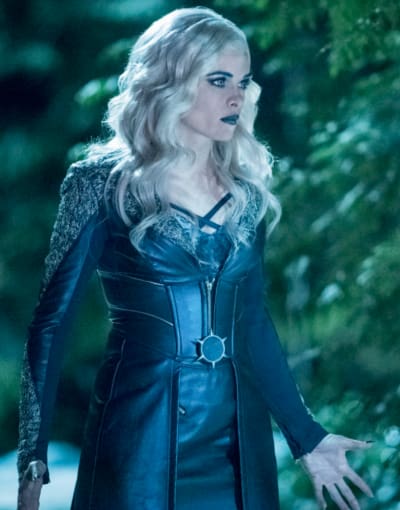 The cure is not going to be something that will materialize overnight, and it could present some intriguing plots if metahumans get wind of the plan. 
Will the villains want to be cured or will they seek to take out those who are looking for a way to do so? 
Related: The Flash Review -- What's Past is Prologue
Alas, we'll need to wait until the show's big return on January 15 to find out how all of this plays out. 
Okay, The Flash Fanatics. Would you be on board with a cure, or would you prefer that to come much further down the line? 
Hit the comments below. 
Remember you can watch The Flash online right here via TV Fanatic. 
Paul Dailly is the Associate Editor for TV Fanatic. Follow him on Twitter.