Roswell, New Mexico Season 1 Episode 13 Review: Recovering the Satellites
Paul Dailly at . Updated at .
Max Evans will do anything for the love of his life.
On Roswell, New Mexico Season 1 Episode 13, the hero of the story thought it would be a good idea to harness his powers, kill the villain, and resurrect the dead.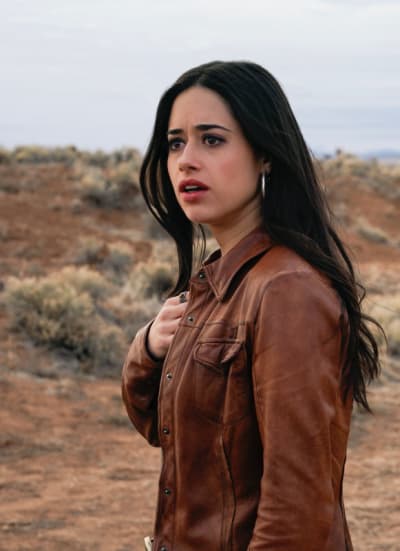 It was a genuinely emotional season finale that could have served as a series finale, but there has to be more, right?
When we started this journey on Roswell, New Mexico Season 1 Episode 1 Max was pining after Liz, all the while knowing about his involvement in covering up her sister's murder.
On "Recovering the Satellites," Max finally got the opportunity to get the girl, and that's something he never thought was possible.
Max: Listen to me, Michael. There is nothing Noah has to say that is worth keeping him alive.
Michael: I have family, Max. I had a mother. I saw her. She's been a few miles away our whole lives. In some prison being tortured called Caulfield. And we never knew.
Max: How?
Michael: There are survivors from the 1947 crash. There were survivors. They all just got flambéed on the order of Alex Manes's father.
Max is the type of man to make big moves for the people he loves. It's fitting that he would sacrifice his happiness to make others happy.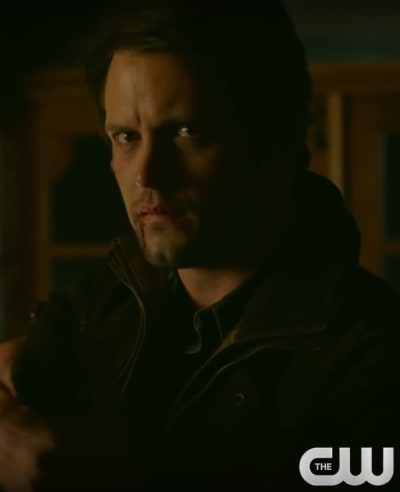 It's doubtful he knew he was killing himself by using his powers to bring Rosa back from the dead, but I dare say the manipulation from Noah helped.
Related: Enjoy UNLIMITED access to thousands of Movies and TV shows with Amazon Prime Video. WATCH ANYWHERE. CANCEL ANYTIME!
Noah may be dead, but there was a part of him that was driven by his love for Rosa to carry out the heinous deeds he did over the years. He would do anything to save himself, even if that meant handing Max, Isobel, and Michael over to the other aliens who are likely headed for Earth right about now. 
It's hard to imagine that these people are not watching for spikes in electricity across the solar system to locate where everyone disappeared to back in 1947.
We know Max is a savior, the kind he read about over all those years in literature. There was a hero quality to Max from the get-go. He wanted to keep everyone safe, and as the sheriff of Roswell, New Mexico he started the process of that.
Poor Liz thought she was given a gift with the return of her sister, but she also had to say goodbye to the love of her life. That's a tragic twist of fate, and one she's not going to get over anytime soon.
Michael: If there's any chance Noah knows anything about this, we have to take that chance.
Max: Think about what he did to Isobel. Whatever you saw out there, I am so sorry, but Noah is not the answer you're looking for.
Michael: No, he's not, but mom was. He's all we got. He's weak. He's weak. He'll never be able to stand up to both of us if we work together. Keep our guns on him, give him the antidote we torture the information out of him.
Max: That's too risky. We are minutes away from this guy being a bad memory.
People in town are going to start asking questions if they know that Rosa is back. She died several years ago after apparently causing the deaths of two other girls. The town never forgot, and that's why Arturo's life is turned upside down all the time. 
Related: The CW Renews 10 Dramas: Which Shows Missed the Cut?
When Rosa emerged from the cave, she looked the same as she did before her passing, making me think that she's not aged since that fateful night. Noah keeping her in the pod helped keep her youth.
Still, we don't know whether Rosa knows anything about what happened to her. Does she think she's been asleep? Does she know there's more going in town than meets the eye?
It's bizarre just how obsessed with her Noah was. Rosa is probably going to be at odds with anyone who speaks ill of Noah. Despite his murderous tendencies, he's kind of the reason why she's back in the land of the living.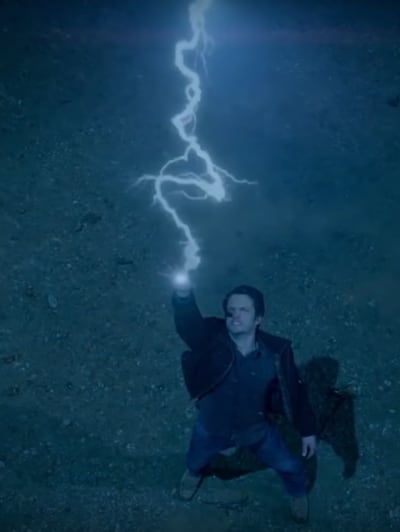 Noah told Max about his untapped potential. It makes me think that even if Max knew he was going to die, he wanted to give the person he loved the most the gift of having her sister back.
It was such a relief to realize Rosa was in the pod. When Noah told Isobel to take care of "her," I started to wonder whether Isobel was pregnant with his child. It would have been a wild way to make Isobel stuck with him forever, for sure. 
There are a lot of unanswered questions as we head into a potential Roswell, New Mexico Season 2. Max being some a savior means he will be alive at some point down the line, but whether Michael and Isobel are strong enough to bring him back is another story.
Related: The CW Sets Season Finale Dates for The Flash, Riverdale, and More!
It's entirely possible that the pod could have messed with Rosa's DNA and given her some abilities. The last time I checked, the pods were only for people who have alien DNA.
Kyle's plan to get his own back on Manes was not surprising. Manes was the man who had been pulling strings for a lot longer than he should have been. He was out of town, and presumably away from the action, but being in control is like a drug for him.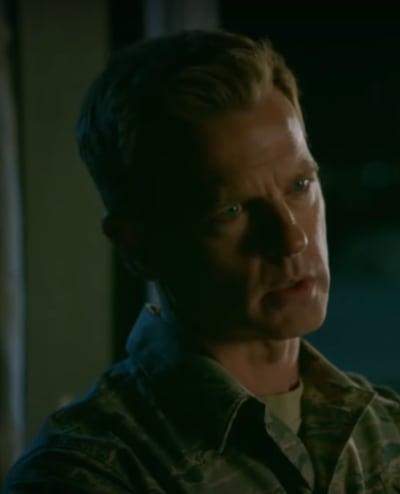 Kyle knew he was in the corrupt man's crosshairs, and he needed a weapon to survive. The man at the gun store was persistent to sell the firearm. He was knocking off money and promoting the features and benefits of it.
I'm not sure, but it seemed like this whole scene was used as a way to educate viewers about how easy it is to walk into a gun store and get your hands on a weapon.
Kyle is going to be somewhat protective of Rosa now. He and Liz are bonded forever by their shared half-sister, and they are both going to want to make sure she stays on the straight and narrow.
Isobel telling Noah she never loved him was a good move. That man deserved to die alone, feeling unloved. The things he's put Isobel through since her infancy is nothing short of disgusting.
He manipulated her, made her love him throughout almost her entire life, and it showed that all he cared about was being in control. Noah did comment using the trio of aliens as a ticket for his ride away from Earth.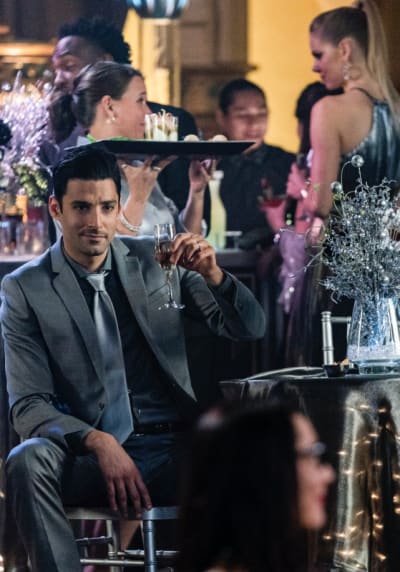 It would have been a much more satisfying finale if we got a glimpse of these other aliens Noah mentioned. Then again, how can we take anything that man says as the truth?
I didn't know how to feel about Michael turning to Maria while Alex was waiting for him. The best takeaway from that is that Michael can't be with Alex because his father played a part in his mother's death.
Maria noticed straight away that Michael was able to play the guitar again because his busted hand got fixed.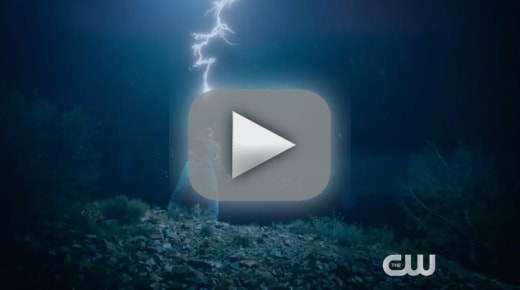 Maria was fascinated, but like her mother, she's a curious person. Maria is not going to get caught up on what happened to the hand, but she's going to wonder whether there is something more going on in town than she's being led to believe.
That would give her a storyline. Heather Hemmens was pulling double duty on Roswell, New Mexico, and another show, and her storyline has suffered as a result. There has been a semblance of a storyline in there with her mother, but she needs to be further fleshed out.
Let's talk about Dido. That final montage was everything. "Here with Me" was used on the original Roswell back in the day, and the moment I heard this new rendition of the song, it hit me right in the feels.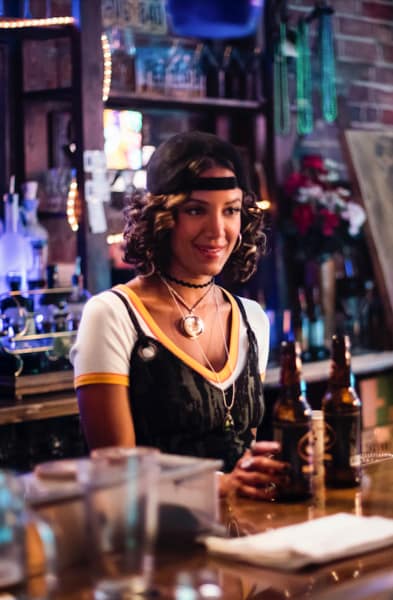 Many reboots are all about forgetting the legacy that came before. I'm not naming names, but there's another reboot on The CW that has not exactly used the source material well.
Roswell, New Mexico has been tipping the hat to the original series since it debuted, and I can't wait to see what happens next.
The series has the potential to change things up next season, and I only hope The CW will allow it to grow.
What did you think of the episode? Are you on board with Rosa being alive?
Hit the comments below.
Paul Dailly is the Associate Editor for TV Fanatic. Follow him on Twitter.