Legacies Season 2 Casting Twist: Meet Matt Donovan's Replacement!
Paul Dailly at . Updated at .
Matt Donovan will not be the sheriff of Mystic Falls when Legacies Season 2 launches later this year. 
TV Line is reporting that Bianca Kajlich (Rules of Engagement) will take on the role of Sheriff Mac, the lady in charge of the town we've loved since The Vampire Diaries debuted almost ten years ago.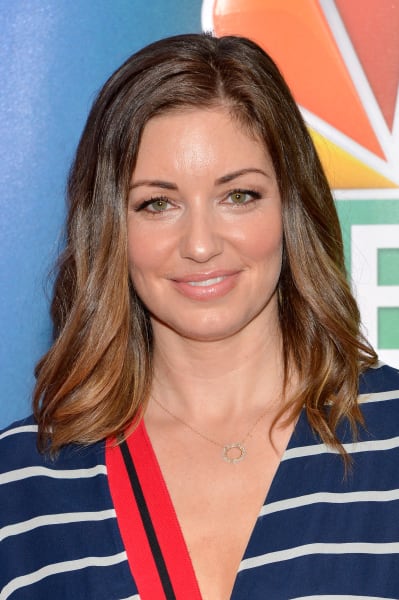 Sheriff Mac is "the human line of defense in a town regularly besieged by monsters. Despite a troubled past, she's willing to open herself up to a new romance when the opportunity arises." 
Related: Legacies Season 2 Adds Alexis Denisof
The outlet also reports that Mac is named after Marguerite MacIntyre who played Liz Forbes on The Vampire Diaries. 
After leaving The Vampire Diaries during its sixth season, MacIntyre moved to The Originals to work in the storyline department. She then became a writer on Legacies. 
As for Matt Donovan, he was played by Zach Roerig on The Vampire Diaries.
He was still the sheriff of Mystic Falls during Legacies Season 1, but there's no telling what becomes of him on Legacies Season 2. 
Matt has had several brushes with death but always seems to find a way to live another day. Whether his luck will run out, we don't know. 
Related: Legacies Season 2 Adds Descendants Star as Spoiler's Love Interest
Leo Howard has also been added to the Legacies Season 2 cast as Mac's son, Ethan. 
It was previously reported that Bianca Santos (The Fosters) had joined the cast as Mac's daughter, Maya. 
All three join Thomas Doherty and Alexis Denisof as new additions to the Season 2 cast. 
It's still unclear whether Karen David will return as Emma Tig, but given that the actress is a series regular on Fear the Walking Dead, there's a good chance she will not be returning. 
As always, we'll keep you up to speed on that front. 
Related: Legacies Season 2: The Originals Could Be Returning
Legacies Season 2 gets underway Thursday, October 10 at 9/8c. 
Here is the official synopsis. 
Set in the Salvatore Boarding School for the Young and Gifted, Legacies tells the story of the next generation of supernatural beings as they learn what it means to be special in a world that may never understand.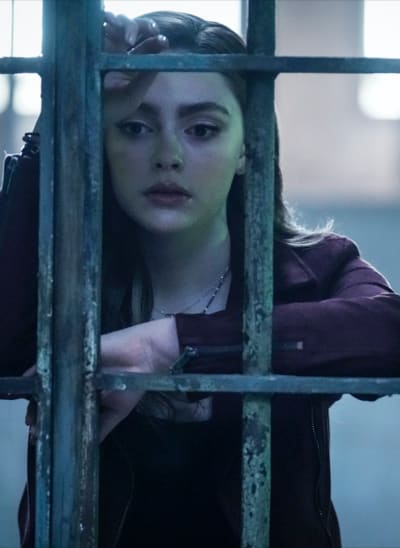 It's typically a school for vampires like MG (Quincy Fouse), werewolves like Rafael (Peyton Alex Smith) and witches like twins Lizzie (Jenny Boyd) and Josie Saltzman (Kaylee Bryant).
So the kids and their beloved headmaster Dr. Alaric Saltzman (Matthew Davis) were stunned to come face to face with a series of monsters and creatures they had only ever heard of in myth and lore.
A dragon. A gargoyle. The Headless Horseman.
The evil behind the real-life resurrection of these formerly fictional beings proved to have a horrifying connection to the school's newest student, Landon Kirby (Aria Shahghasemi.).
This led his first and only love Hope Mikaelson (Danielle Rose Russell), the school's shining star, to sacrifice her place at the school — and in the world — to protect Landon from a terrible fate.
The new season will show us a world without Hope Mikaelson and all the chaos that goes along with it.
All the while, Hope will be trying to find her way back to the school she has learned to call home and the friends she has learned to love like family.
It will be filled with new monsters and more romantic and emotional surprises than ever.
The newest series in The Vampire Diaries franchise, Legacies is from My So-Called Company and Alloy Entertainment in association with Warner Bros. Television and CBS Television Studios.
Executive producers include Julie Plec (The Vampire Diaries, The Originals), Brett Matthews (The Vampire Diaries), Leslie Morgenstein (The Vampire Diaries, Pretty Little Liars, The Originals) and Gina Girolamo (The Originals).
Remember you can watch Legacies online right here via TV Fanatic. 
Paul Dailly is the Associate Editor for TV Fanatic. Follow him on Twitter.