Natalie Sharp Talks Generational Differences on BH90210 and More!

Carissa Pavlica at . Updated at .
BH90210 has been a pleasant surprise.
With the original cast reuniting in a mockumentary about their lives, the success of Beverly Hills, 90210 and the hope of getting a revival on the air, there was plenty of room for new characters.
One of those characters is Anna, a millennial writer who discovers there is more involved with such a production than writing the script. Natalie Sharp breathes life into Anna, and she took the time to chat with us recently.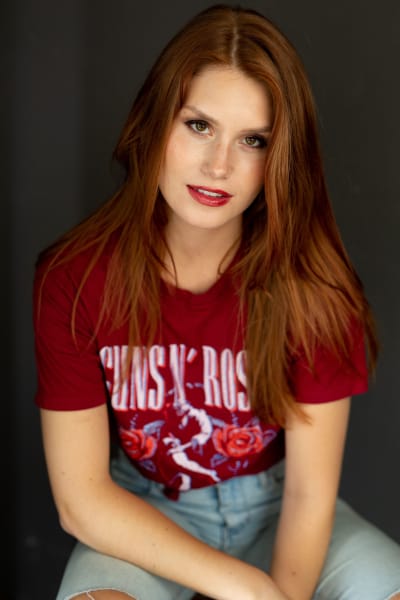 Before all of this began, how familiar were you with Beverly Hills, 90210 and it's followup, 90210?
I knew about the reboot -- not knowing it was a reboot -- because I didn't know about the original.
It wasn't part of my generation, but I'm so glad I got introduced to it and now I'm part of the family. I still have to catch up on the originals. I didn't get a chance to watch it because the casting process for BH90210 happened so quickly.
What drew you to Anna, and how do you relate to her?
Her confidence, drive, wit, and sense of humor! We relate in many ways.
Every character I play is a version of myself at the end of the day. Anna is the ballsy, badass business version of me.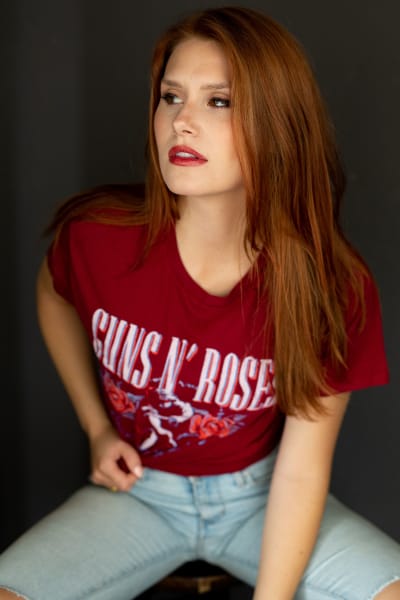 How do you think shows like Beverly Hills, 90210 hold up years later when seen through the lens of modern culture?
Those are the types of shows I used to love and will always love! Stories that simply follow characters and their relationships through life.
I feel like so many tv shows now have complicated plotlines. One Tree Hill and The OC were my favorites, and they still stand the test of time! I plan on binge-watching the entire original of 90210.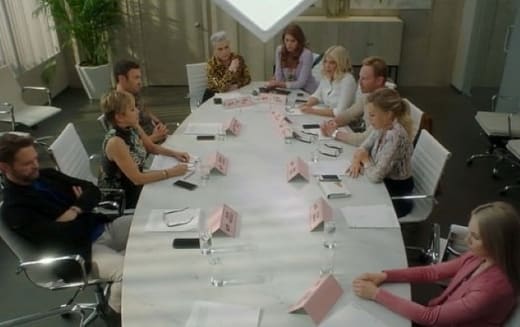 Will the show be exploring more gender dynamics in the workplace?
Yes! This show highlights the very relevant MeToo movement and how it has completely shifted workplace relationships -- which I love.
It is a very fine line what is accepted and what is not anymore, and it is presented in a very honest way. Consent forms appear and are definitely passed around the set!
BH90210 Review: The Photoshoot
Despite how they first got acquainted, there were sparks between Anna and Ian. What will Anna's relationship with Ian will be like moving forward?
That is a mystery to all of us! I do not know what the future has in store for them, but they do make a pretty cute couple don't they?
Have you been in contact with the group since you filmed?
Yes! We are all in touch on Instagram. And I am in constant conversation with Ian Ziering, Karis Kameron, and Ty Wood.
BH90210 Review: The Table Read
What is the overall feeling for another season?
If we get a second season, I would be over the moon! I would love to see everyone again and explore Anna more,
I know how much this show means to the original cast, and they have so much fun doing it, so for their sake, I hope we do.
And can you touch upon The Babysitter for Lifetime (including your original song!) and what's next.
I am the lead role of Cassie in this very fun, thrilling movie. She is a singer/songwriter with dreams to be in LA.
For the summer, she starts babysitting in her hometown, and someone goes missing. She gets sucked into the mystery and gets a little too involved... if you know what I mean.
My original song "If You Knew Me" is featured in the movie, and I cannot be more excited for it to come out!
------------------------------------------------
The finale of BH90210 Season 1 airs on Wednesday, September 11 only on FOX. 
Be sure to tune in to find out where the story ends, and be sure to share your thoughts all over the place if you'd like the show to live on!
Carissa Pavlica is the managing editor and a staff writer and critic for TV Fanatic. She's a member of the Critic's Choice Association, enjoys mentoring writers, conversing with cats, and passionately discussing the nuances of television and film with anyone who will listen. Follow her on Twitter and email her here at TV Fanatic.