Fanatic Feed: Stranger Things Sets Netflix Record, Man in the High Castle Trailer, and More!
Paul Dailly at .
Here is a wrap-up of all the news you need to know from Wednesday, October 16. 
Netflix has confirmed what many expected:
Stranger Things Season 3 is the streamer's most-watched original series ever, according to The Hollywood Reporter.
The hit series racked up 64 million viewers in its first 28 days on the air following its July 4 premiere, eclipsing the numbers for any other series released by Netflix. 
Netflix counts a view as a household that watches 70 percent of an episode, so there's that. 
Related: Stranger Things Renewed for Season 4
Stranger Things has already been renewed for a fourth season, slated to enter production this year. 
Over in the land of Amazon Prime, the streamer has dropped the official trailer for the fourth and final season of The Man in the High Castle.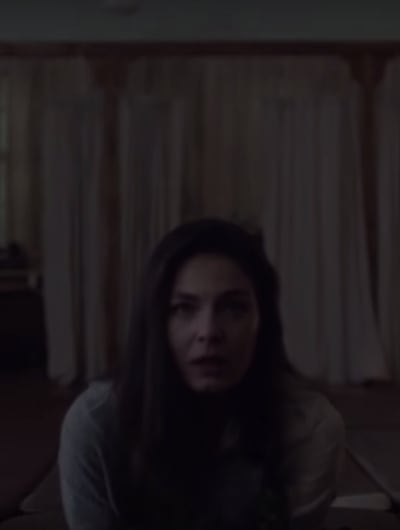 Premiering Friday, November 15, the characterswill be rocked by war and revolution.
The Resistance becomes a full-blown rebellion, driven by Juliana Crain's (Alexa Davalos) visions of a better world. A new Black insurgent movement emerges to fight the forces of Nazism and imperialism. As empires teeter, Chief Inspector Takeshi Kido (Joel De La Fuente) will find himself torn between his duty to his country and the bonds of family.
Related: The Man in the High Castle Ending at Amazon
Meanwhile, Reichsmarschall John Smith (Rufus Sewell) will be drawn towards the portal the Nazis have built to another universe, and the tantalizing possibility of stepping through a gateway to the path not taken.
Watch the full trailer below. 
Also at Amazon, Ted Bundy: Falling for a Killer has been confirmed as an exclusive for 2020. It is a five-part Amazon Original docuseries chronicling infamous serial killer Ted Bundy's relationship with his long-term girlfriend Elizabeth Kendall.
Ted Bundy: Falling for a Killer will premiere in 2020 exclusively on Prime Video in more than 200 countries and territories worldwide.
Related: Arrow Showrunner Explains Final Season Twist
Ted Bundy: Falling for a Killer reframes Bundy's crimes from a female perspective – uncovering the disturbing and profound way in which Bundy's pathological hatred of women collided with the culture wars and feminist movement of the 1970s, culminating in what is perhaps the most infamous true crime saga of our time.
After nearly 40 years of silence, Kendall and her daughter Molly share their experiences with new unsettling details about Bundy, the inconceivable pull he had on women, and an abundant archive of never-before-seen family photos.
They are joined by a chorus of female voices, including survivors of Bundy's attacks – some of whom are stepping forward for the first time – with chilling accounts that will forever change the Bundy narrative and provoke a discussion around gender politics that hauntingly resonates today.
Ted Bundy: Falling for a Killer is a production of Amazon Studios and Saloon Media, a Blue Ant Studios company. Producer/Director Trish Wood was a journalist for the CBC where she spent a decade reporting and producing investigative documentaries for the network's award-winning current affairs program The Fifth Estate.
In the land of CBS, it has been announced that new Thursday drama, Evil, has been snapped up in Latin America. 
The first season of the grisly procedural will launch on Universal TV on October 31. 
Related: Why Women Kill Renewed
"We're excited to expand our NBCUniversal International Networks partnership with the launch of EVIL in Latin America," said Barry Chamberlain, President of Sales for CBS Studios International.
"This is a smart, sophisticated drama from acclaimed producers Robert and Michelle King, and continues the long line of high-quality, compelling dramas we distribute around the world."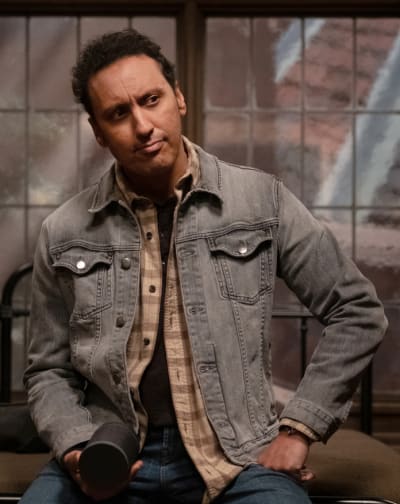 From executive producers Robert and Michelle King of The Good Fight and The Good Wife, EVIL is a psychological mystery that examines the origins of evil along the dividing line between science and religion.
The series focuses on a skeptical female psychologist who joins a priest-in-training and a contractor as they investigate the Church's backlog of unexplained mysteries, including supposed miracles, demonic possessions and hauntings.
EVIL stars Katja Herbers (Westworld), Mike Colter (Luke Cage), Aasif Mandvi (The Daily Show), Michael Emerson (Person of Interest), Christine Lahti (Chicago Hope), Kurt Fuller (Psych), Brooklyn Shuck (Rise), Skylar Gray (Me, Myself & I), Maddy Crocco (The Sound of Music on stage) and Dalya Knapp (Les Misérables Broadway tour).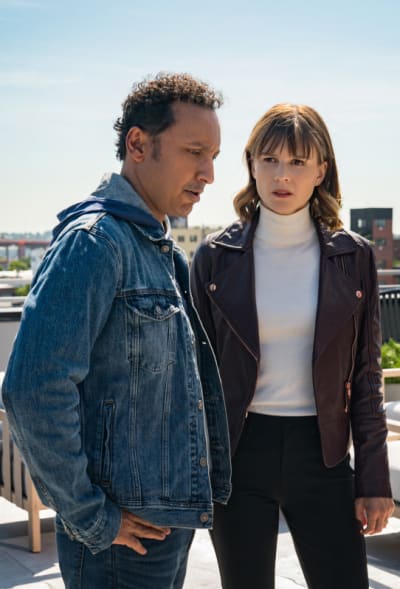 Evil hasn't been a breakout performer on Thursdays, but this should help when it comes to making a decision about its future. 
What are your thoughts on all this news?
Hit the comments below. 
--------------------------------
Editor's Note: Our system got updated! Now, you'll be able to scroll through many articles at once. That required a bit of a change to the comments, though, and now you have to click the blue "comments" bar at the bottom of an article to access them.
There are also two segments to comments now. You can either comment using Facebook or Disqus. Either way, you can SEE both types of comments. We hope that will be more inclusive of our community at large and that the conversations will grow as a result.
Paul Dailly is the Associate Editor for TV Fanatic. Follow him on Twitter.