Quotables for Week Ending December 9, 2016

Carissa Pavlica at . Updated at .
See what quotes came of shows going off the air for the season, including Secrets and Lies, Pitch and Westworld.
While they may be gone, those crazy Real Housewives from Beverly Hills stormed back to the small screen in a big way.
Get your fill of the latest and greatest quotes of the week now!
1. Westworld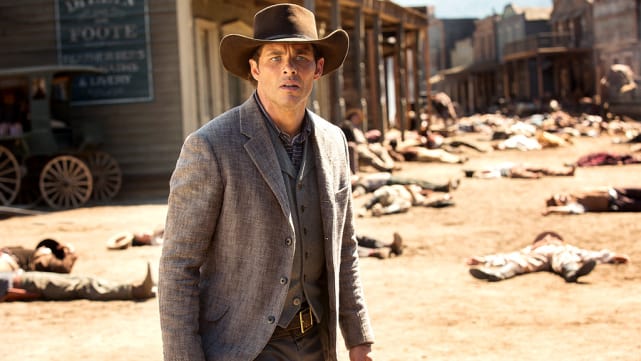 An old friend once told me something that gave me great comfort. Something he read. He said Mozart, Beethoven and Chopin never died. They simply became music.

Ford
2. Agents of SHIELD
Mack: It's not a mask, it's a balaclava.
Robbie: I thought that was a dessert
3. Shooter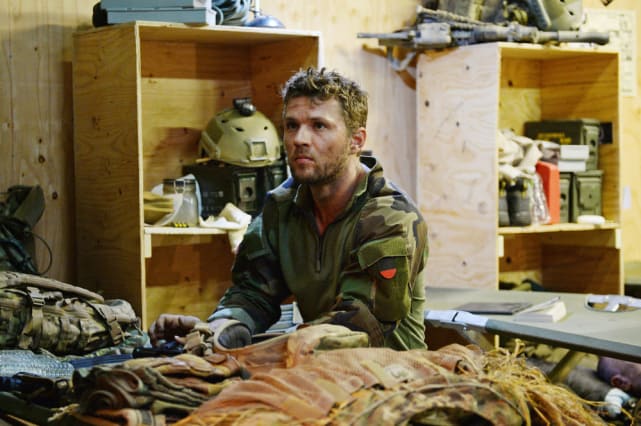 Facts can be twisted, but you can't fake the look in their eye when somebody's telling the truth.

Donnie's Mom
4. The Affair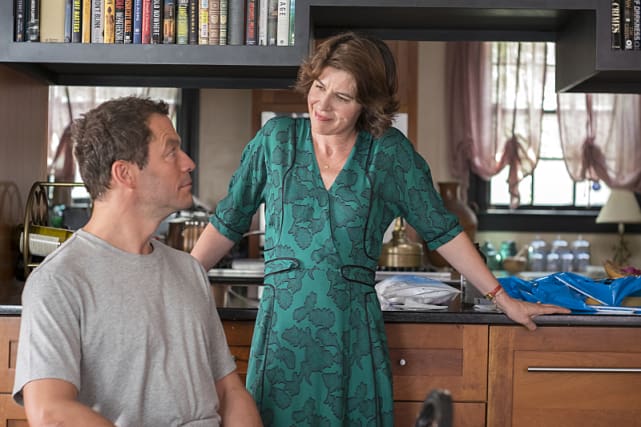 Noah: Are you asking me if the kids downstairs are having better sex than you or I?
Juliette [with a smirk]: Do you?
Noah: No. But they may be having more of it.
5. The Librarians
Norman: Finklestein! What natural disaster is your favorite?
Jake: Global warming.
6. Shameless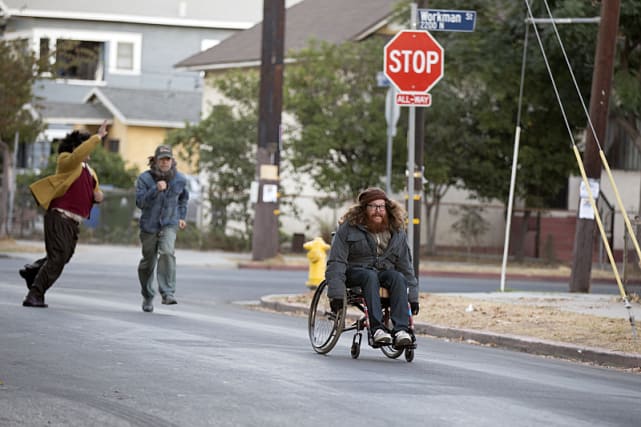 Liam: I'm doing CPT.
Fiona: CPT?
Liam: Coloured people time.
7. Once Upon a Time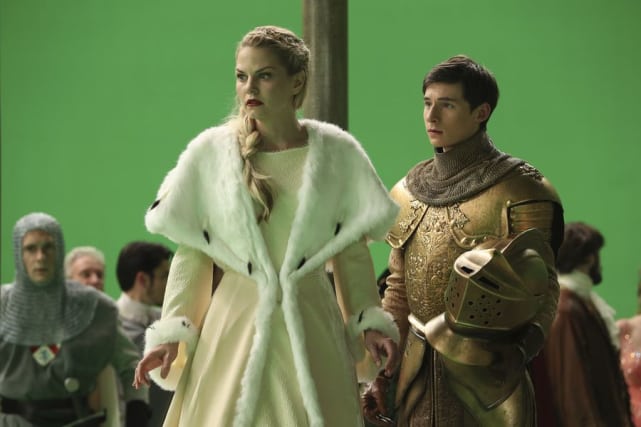 Losing Robin Hood was the best thing that ever happened to us; it pushed you to liberate me. To free me from the prison of your self-loathing. To make me the best version of us.

Evil Queen
8. Secrets and Lies
Oh a magazine cutout! How very 1973!

CSI Tech
9. Last Man on Earth
Okay, good bye. G is for gone. O is for outside. Another O reaffirming the previous outside. D is for duh, as in it's a no brainer that she is outside. B is for bye, that's a part of the word. Y is for yes, you're on the right track with all of the letters thus far. E.. e, e, e.. eagle!

Tandy Miller
10. Vikings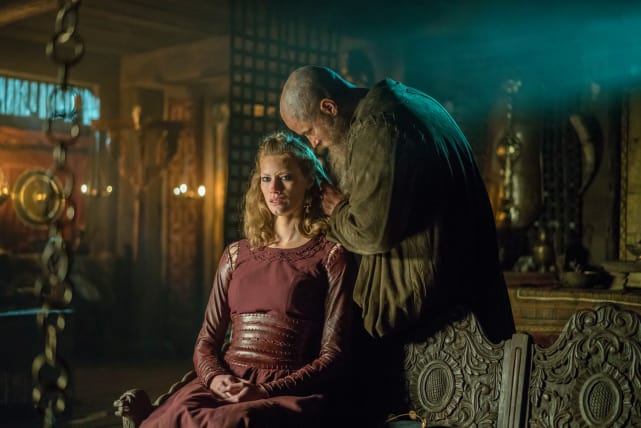 Bjorn: What a beautiful dragon you've built for us Floki.
Floki: Now let's fly her to Rome.
11. Vanderpump Rules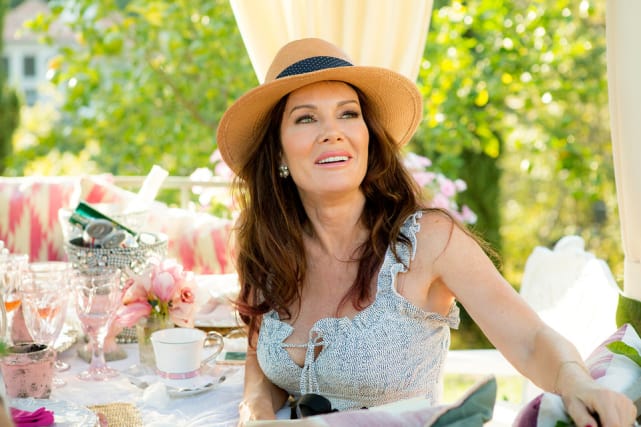 Wedding planner: Have you thought about how you're going to pair everyone?
Tom Schwartz: Make Jax walk with all of the girls he has slept with at once?
Katie: That would be half of my bridal party.
Tom Schwartz: Jax will probably try to sleep with you, just to give you a heads up.
12. Timeless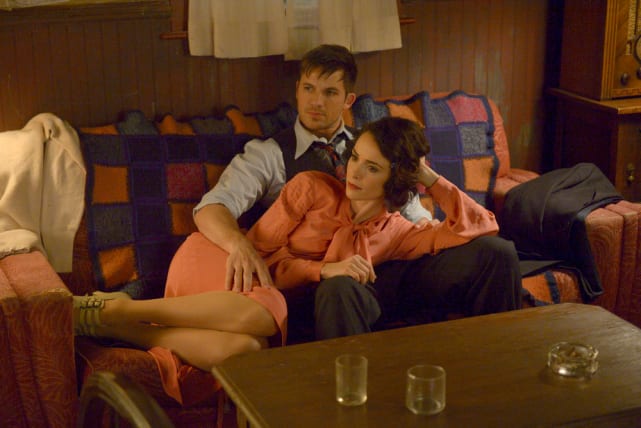 We've stolen, what, a half a dozen cars on these trips. We're like hardened car thieves by now.
Wyatt; If they don't want us to borrow them, they shouldn't leave the keys in them.

Lucy
13. This Is Us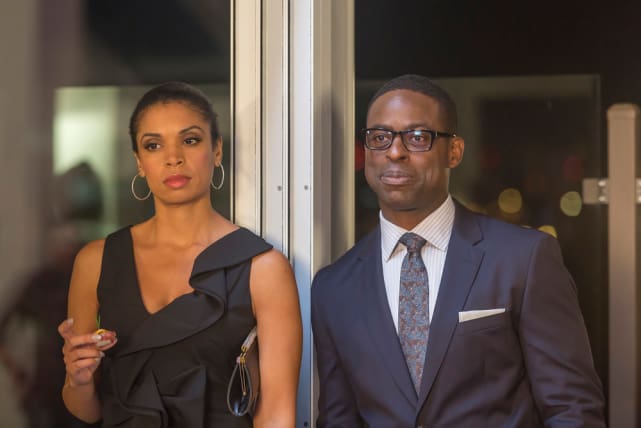 Beth: What are you going to do with a boat?
Randall: Sometimes a man just needs a boat, Beth.
Beth: This boat is not a boat, babe. This boat is sadness.
Randall: That's a bad name for a boat, Beth.
14. The Flash
I don't know about you guys, but being mind-punked by a speed god that we piss off in the future? It's...it's enough to kill your Christmas spirit.

Cisco
15. No Tomorrow
Wake me when you do something that requires a safe word.

Kareema
16. Empire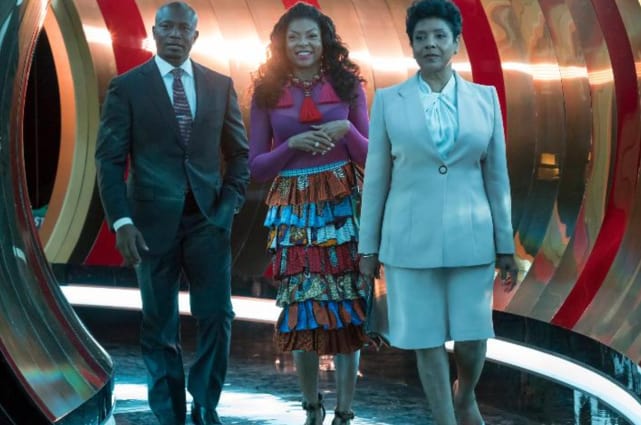 If I were a racist, would I let her play with Michael Strahan's girls? They've been swimming in my pool, for Christ's sake.

Helene
17. Teen Wolf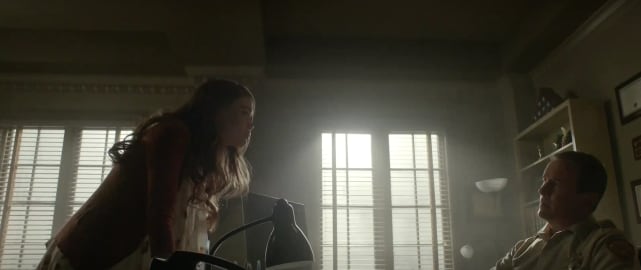 You can leave me out here alone with a stun gun and a box of bandaids, or we can keep going. It's up to you.

Melissa
18. NCIS: New Orleans
It's good to get out in the field, away from the lab, and breathe in the fresh air, even if it's filled with deadly fumes.

Sebastian
19. Chicago Fire
You know what I felt today as I got blasted in the head by a fireball? Nothing.

Severide
20. Real Housewives of Beverly Hills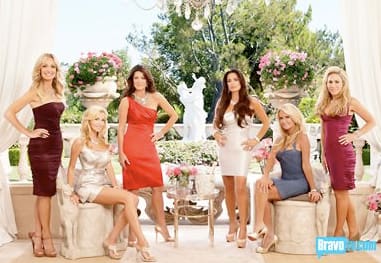 I've decided that I would have a Studio 54 party for my birthday. Studio 54 was a fabulous time, it was fun! This is when people were really being free and cocaine wasn't addictive...allegedly

Erika Girardi
21. Salem
Cotton: The Devil wants me to be his biographer, to recount his glorious failed rebellion against the "tyrant" God. It is a cosmic joke!
Anne: But I am grateful that he has spared you, almost as grateful as I am...that you spared me.
22. Incorporated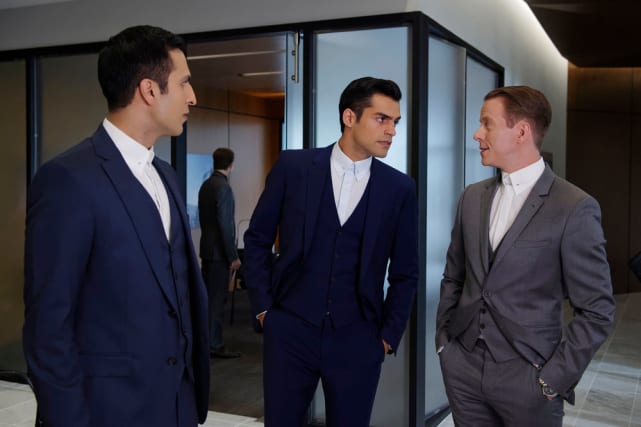 What's going on downstairs is just the tip of the iceberg. Do you know that expression? It's from when I was a kid.

Elizabeth
23. Younger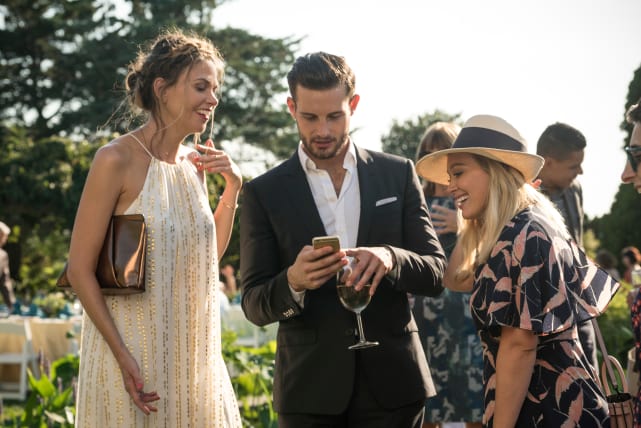 Deviled eggs at a bird fundraiser. OK.

Liza
24. Lethal Weapon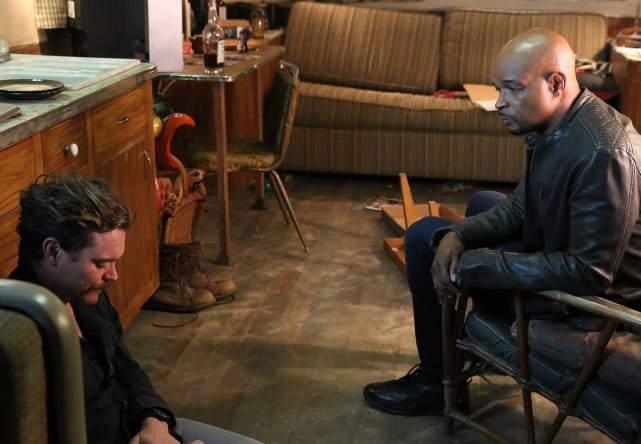 The worst part of the holiday season is, well...everything.

Riggs
25. Criminal Minds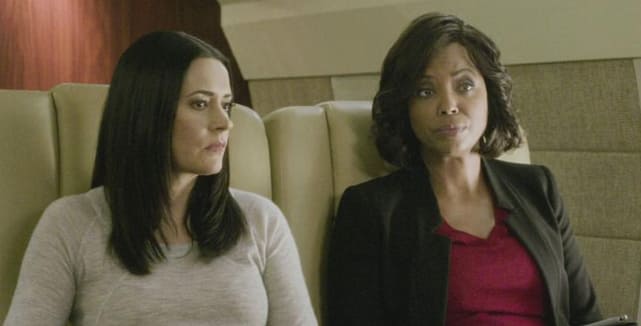 So whoever this well-qualified, mystery person is, once they join, we change our name from the Magnificent Seven to the Awesome Eight. Huh? It's perfect.

Garcia
26. Arrow
Felicity: I can't believe this is happening.
Billy: Can't you? You think I haven't noticed that the tall guy in the black mask rollin' with the Green Arrow was Curtis?
27. Designated Survivor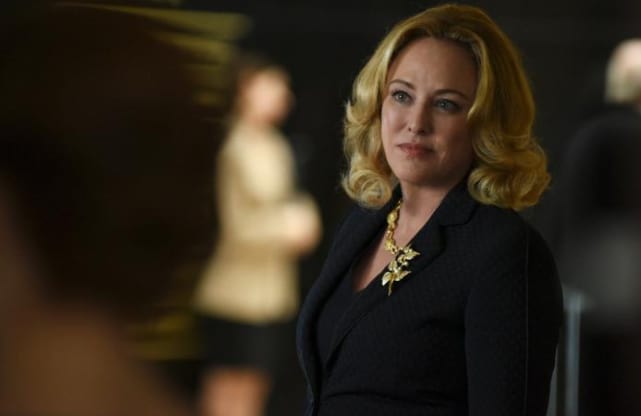 This is a confirmation, not a coronation. It's not our job to give the President what he wants. Our job is to determine what's best for the country.

Hookstraten
28. Pitch
Mike: Congratulations, you just ended her season.
Blip: I'm looking out for her.
Ginny: What's going on?
Mike: They're shutting you down.
29. Legends of Tomorrow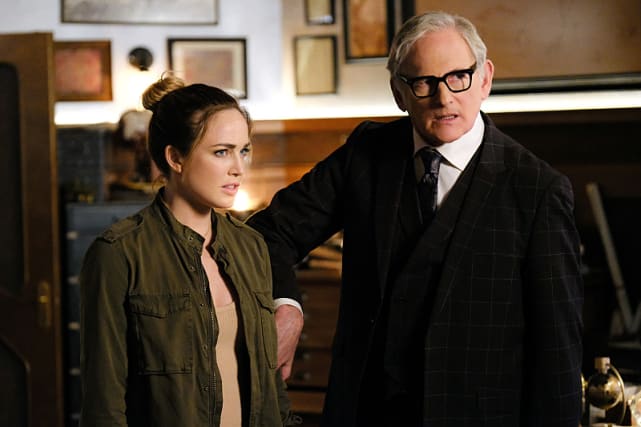 Nate: Oh! You're Al Capone. [looks at Ray] That's Scarface!
Ray: Yeah, I don't think he likes that nickname.
Nate: No?
30. Supernatural
Kelly: Who are you people?
Rowena: Well, I'm a witch, he's an angel...
Crowley: And I'm the King of Hell.
31. Crazy Ex-Girlfriend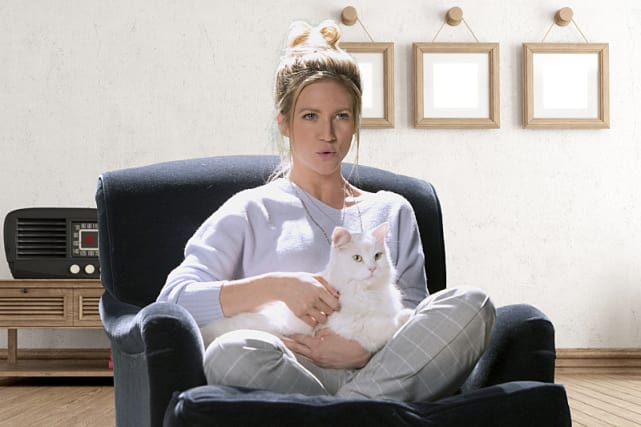 I really want to tell you that I'm sorry, and I really want to tell you that I am the worst. And I just want to say I miss you every day, and I will - but you go first.

Paula and Rebecca (in unison)
32. The Vampire Diaries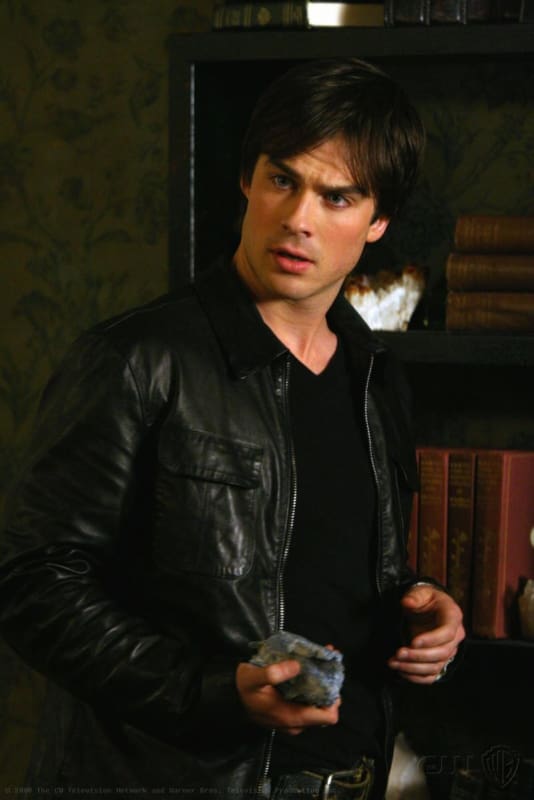 Damon: They buried me, Stefan, in a shallow grave. Not even in the family plot.
Stefan: Well, it's hard to be sympathetic about your death when you're standing right in front of me.
33. MacGyver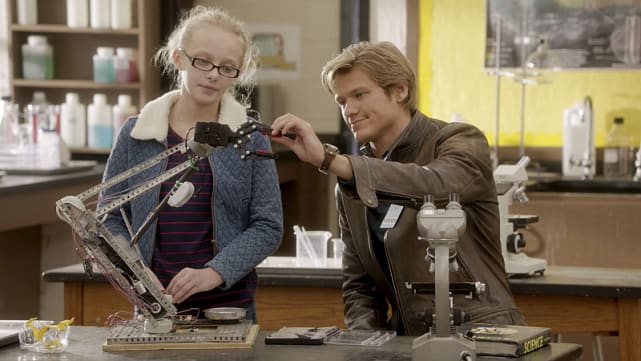 Oh my God, I'm in a car full of nerds.

Jack
34. The Exorcist
Regan: I want to thank you for saving my little girl. Although you did waver, just a little bit.
Mother Bernadette: I should have killed you when I had the chance.
35. Hawaii Five-0
Bridget: You know, I've heard a lot about you.
McGarrett: And some of it was good.
Bridget: Mostly.
McGarrett: What's that mean?
Bridget: My mother called you a catch.
McGarrett: I love your mother.
36. Ash vs Evil Dead
Yes, I'm upset. Yes, I'm behind the wheel. Yes I'm drunk, and maybe my license isn't the fancy kind from the DMV, but at least I'm drunk!

Ash
Wait! There's more Quotables for Week Ending December 9, 2016! Just click "Next" below:
Next