This was a massive finale week.
It was Caskett's last stand, with the last ever quote from Castle.
Tony made his exit on NCIS.
Norma had her body unceremoniously dug up on Bates Motel.
And Mick Rory aka Heat Wave thinks Hawkgirl and Hawkman...well, they probably taste like chicken on DC's Legends of Tomorrow.
Get your fix of all the quotes of the week. They'll start slowing down as we near the summer months, so soak in this big one now!
1. Castle
Beckett makes me laugh. She challenges me. I became a better man.

Castle
2. NCIS
I am an NCIS special agent. My duty is to serve and protect the United States, and our Navy and Marine Corps across global boundaries. I recognize my badge as a symbol of authority and public trust. I will live my life above reproach, understanding my actions reflect upon my fellow special agents, and our agency.

Tony
3. Outlander
If you believe your wife to be a witch, then who am I to contradict you? [punches Jamie in the face] You should have trusted me with that knowledge from the beginning.

Murtagh
4. Penny Dreadful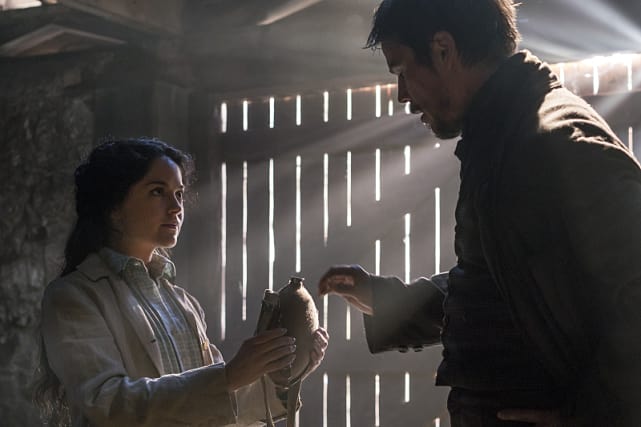 Ethan. Has my utility not been amply demonstrated? Has my allegiance not been proved? I followed you across an ocean and across a continent. I will follow you to hell. I'll lead the way, Wolf of God.

Hecate
5. Once Upon a Time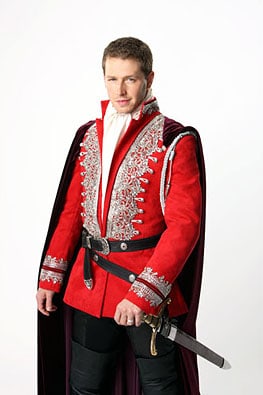 David: But you can fix it right?
Zelena: Of course. Do you happen to have any duct tape?
6. Last Man on Earth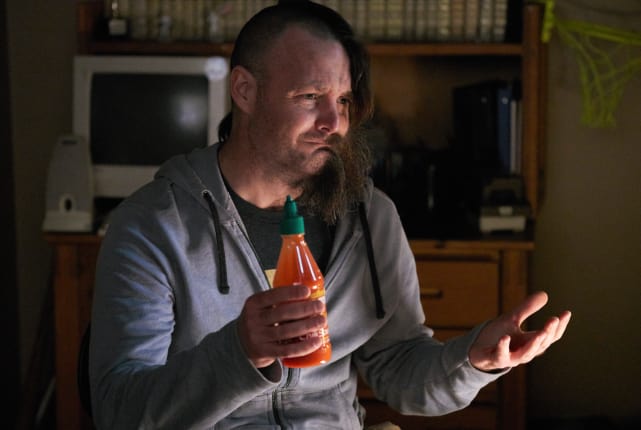 Phil: This, my friend, is full of active fart.
Mike: So, you farted into a jar and you saved it?
Phil: This is not some whimsical pursuit, Mike. This is a valid scientific experiment. And an important one at that. How long can a fart retain its unique smell composition in a sealed jar?
7. Quantico
Miranda: Why didn't you kill me?
Liam: I thought you'd enjoy watching it all burn down to the ground with me. Are you ready?
8. Game of Thrones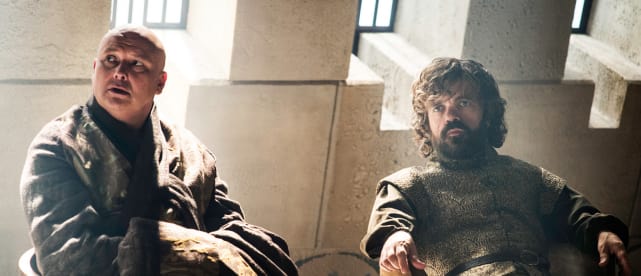 Don't you wish we could go back to the day we left? I want to scream at myself, "don't go you idiot."

Sansa
9. Family Guy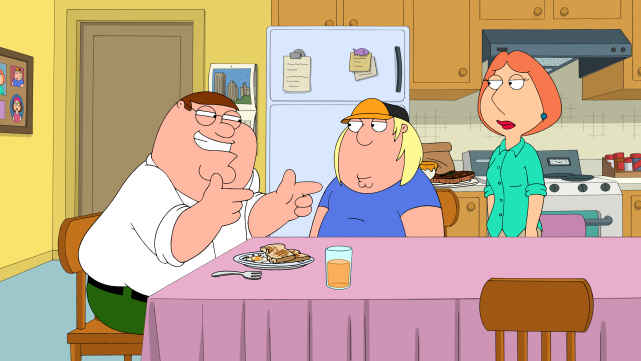 Cleveland: Some things are my business. You don't tell me when you play with yourself.
Peter: If you check my Twitter feed, I wouldn't have to.
10. Fear the Walking Dead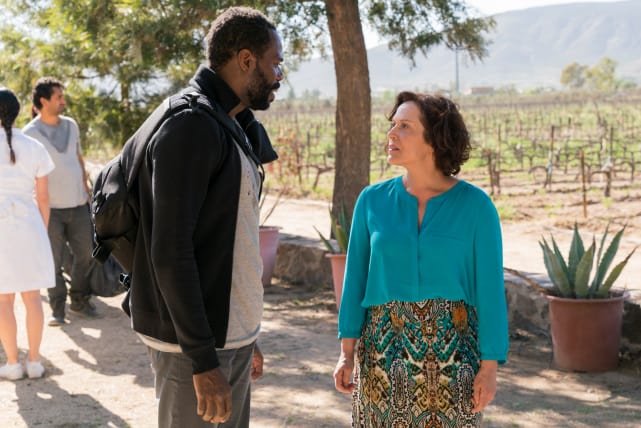 Abigail: Under normal circumstances, I'm a much better host.
Madison: Under normal circumstances, I'm a much less intrusive guest.
Strand: Come on now, Madison, you and I both know that isn't true.
11. Houdini & Doyle
Houdini: [slaps Doyle] Come on Sleeping Beauty wake up!
Stratton: Shall I fetch some smelling salts?
Houdini: Nah I prefer this method.
12. Gotham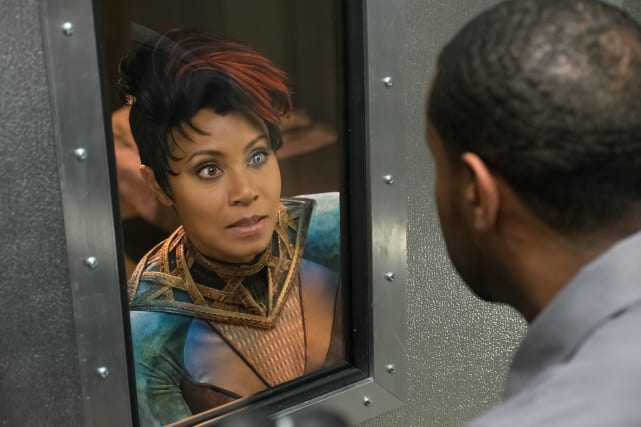 Professor Strange: Do you remember anything? Your name? [closes eyes] You are a war goddess. Your name is And...
Fish: No.
Professor Strange: No?
Fish: My name is Fish Mooney.
Professor Strange: I'm sorry. Could you please repeat that?
Fish: I said, my name is Fish Mooney, bitch, and you better tell me what the hell is going on.
13. 12 Monkeys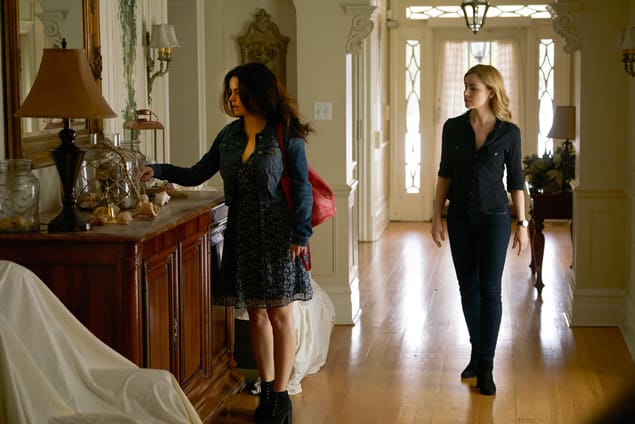 Olivia: Time has been altered. Change was not supposed to be possible. You promised the cycle would hold.
The Witness: Time Evolves.
14. Bates Motel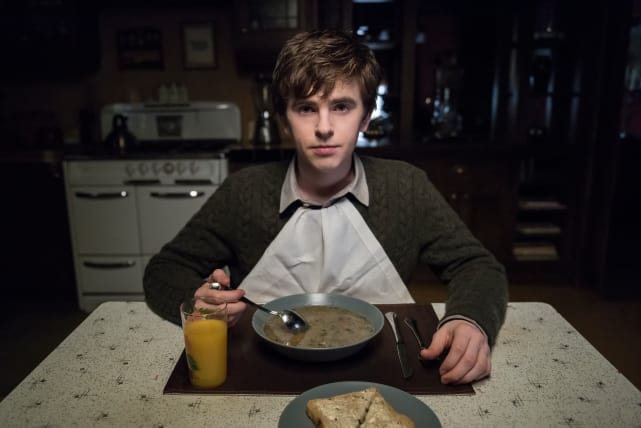 Mr. Wilcock: Do you understand what embalming is?
Norman [smiles]: I do taxidermy.
15. Turn: Washington's Spies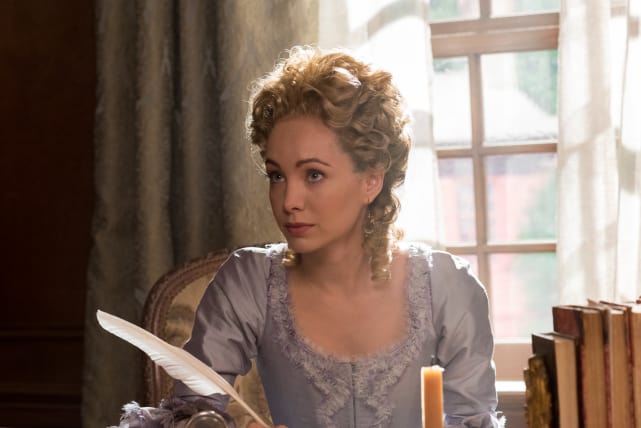 I am done with the colonies...I had hoped to embrace this new world but it seems the romance, as always, was one sided.

Major Hewlett
16. Reign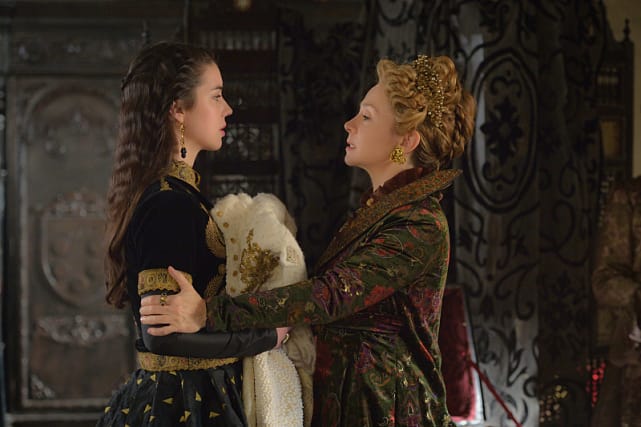 Mary: Lord Castleroy, I know I can't imagine what prison must do to one's soul. But I do know this: the love you felt for Greer, love like that doesn't just disappear. Not completely. There is always an ember remaining.
17. Jane the Virgin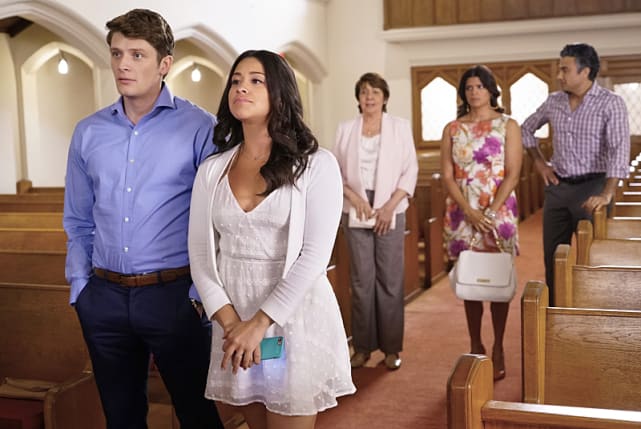 Michael: No seriously, I can't wait.
Jane: For all the sex? Yeah I get that.
Michael: To marry you.
18. Blindspot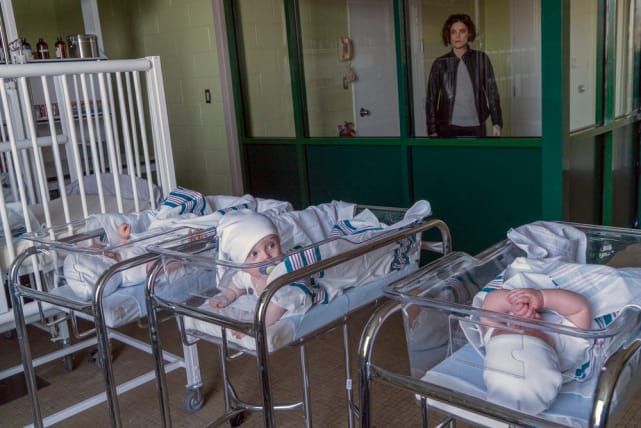 I just wish I could be there to see his face when he finds out what you really are.

Mayfair
19. Person of Interest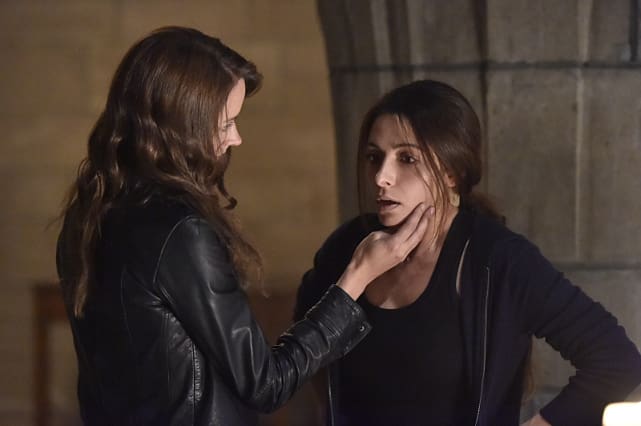 Somewhere in your sociopathic heart you know we belong together

Root
20. The Flash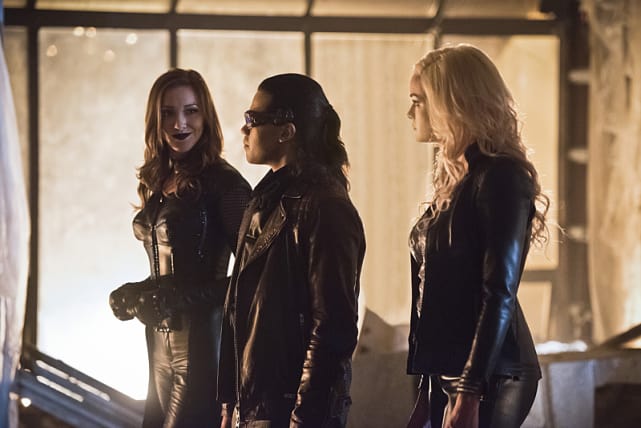 I know from being in the Speed Force that the universe is with us, not Zoom, and if the universe is with us, then how can we possibly lose? Right guys?

Barry
21. Chicago Fire
Kidd: Grant's been texting me non-stop since I didn't go to his gig.
Severide: He still using?
Kidd: Uh, four minutes ago, "I hope you burn to death slowly." Two minutes ago, "Sorry baby, I love you."
22. Awkward
Good gosh. Just think about what jesus could have done if he had youtube.


Lissa
23. Containment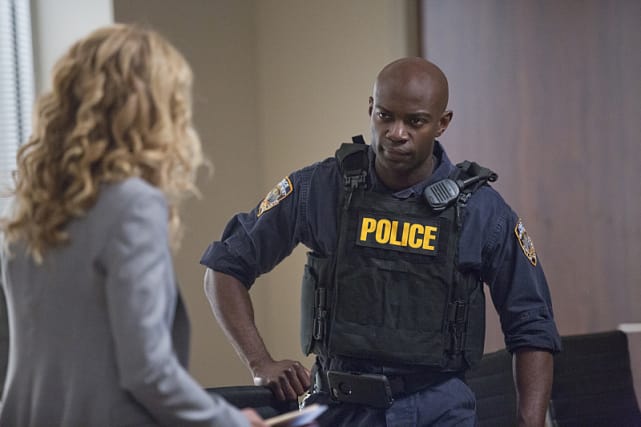 Jake: What good's this key gonna do her now?
Lex: It's a little metaphor called hope, you idiot.
24. The Night Manager
Pine: It's unbelievable. He's got his own country.
Langbourne: Not just a country, old boy, this is a kingdom.
25. Nashville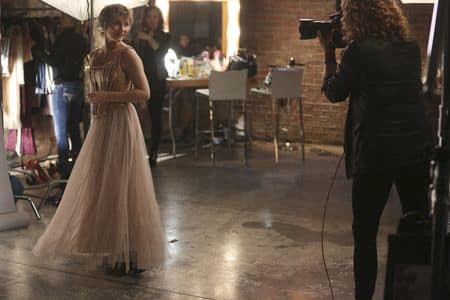 Autumn: Why haven't you tried doing it by yourself?
Gunnar: I know Scarlett and I have our issues, but I can't imagine doing it without her.
26. Chicago Med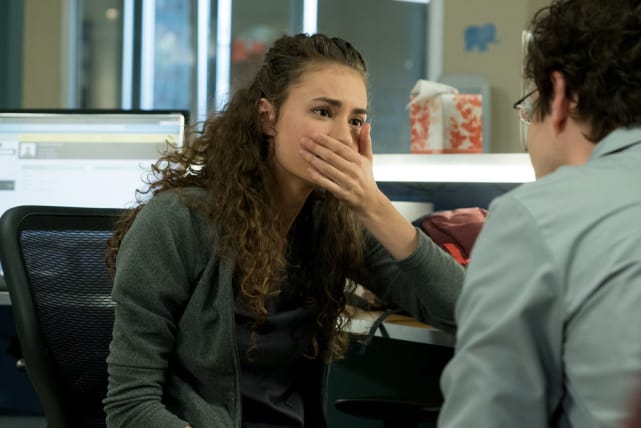 Will: I promise, from now on, I'll never argue with you.
Nat: You will be an attending, so you won't have to argue with me. You can just boss me around.
Will: That's a good point.
27. Agents of SHIELD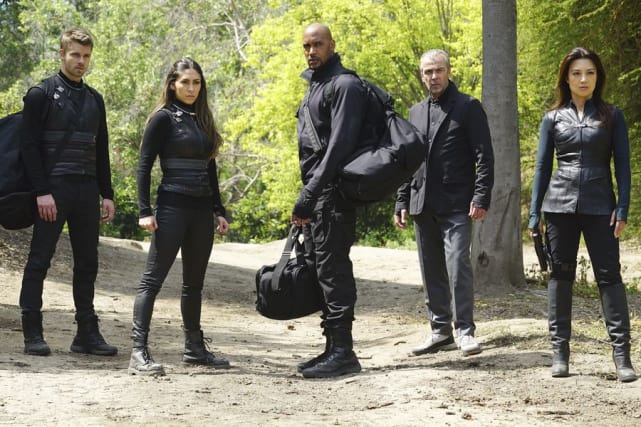 Lincoln: Look at all these people.
Elena: Yeah, good thing we brought the really small plane to carry all of them.
28. NCIS: NOLA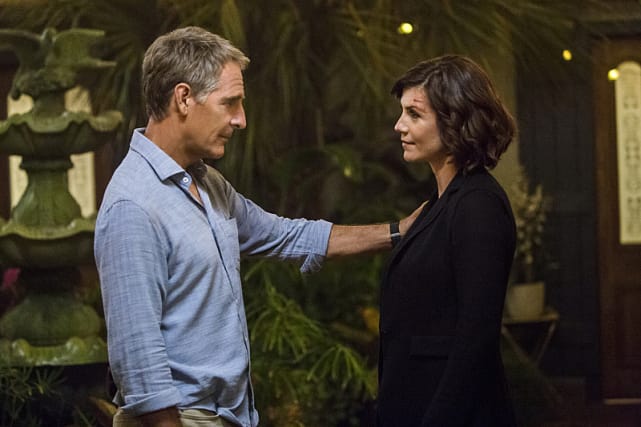 Am I supposed to write for help?

Brody [on a pen that's actually a stun gun]
29. Rosewood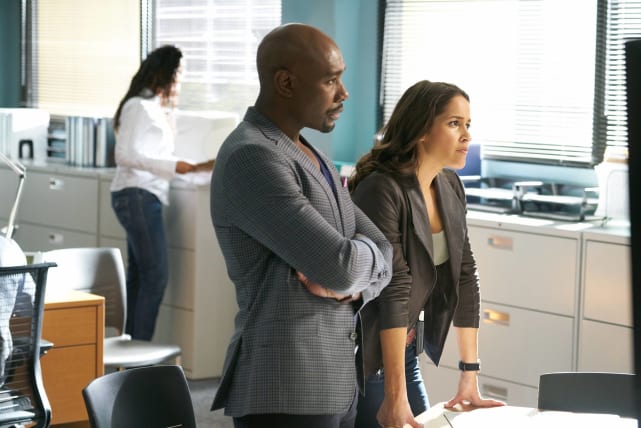 It's like I have front row seats to a juicy episode of The Bachelor.

Villa
30. The Americans
Philip: We don't want this. This is a disaster for us.
Paige: For YOU?
31. Law & Order: SVU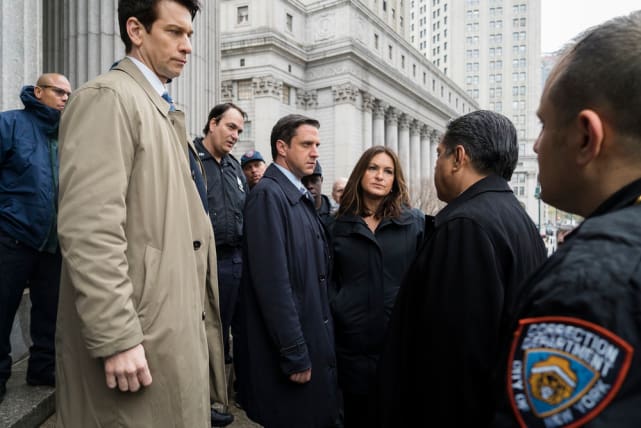 Mike: I'm not coasting out. I'll put in my time til the end.
Olivia: What, are you trying to make me miss you now that you're already gone?
32. Arrow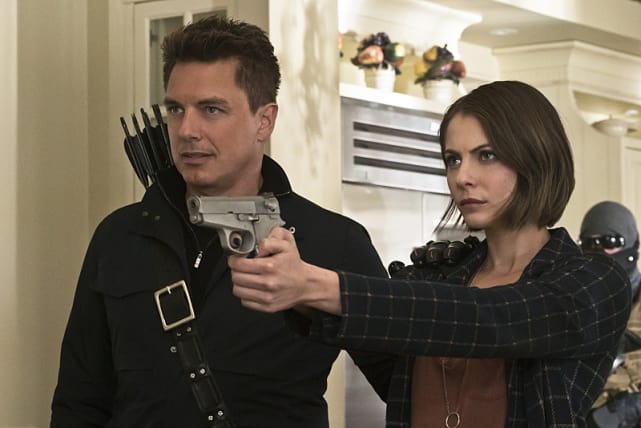 Oliver: I should have taken your head.
Malcolm: That's always been your problem. The inability to do what's necessary.
Oliver: Laurel is dead because of you.
Malcolm: What are you gonna do? We've already established you're not going to kill me.
33. Chicago PD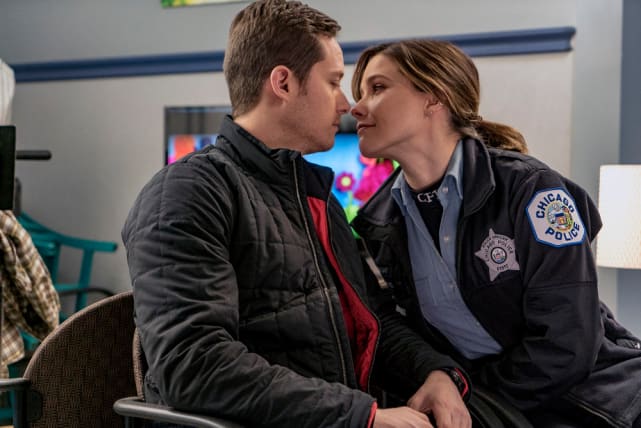 Lindsay: A, Platt basically made this mandatory. B, we're getting overtime. It's like a dollar a minute.
Halstead: Time I'd rather spend in that walk-in shower with the dual steam heads in the apartment I looked at.
34. Royal Pains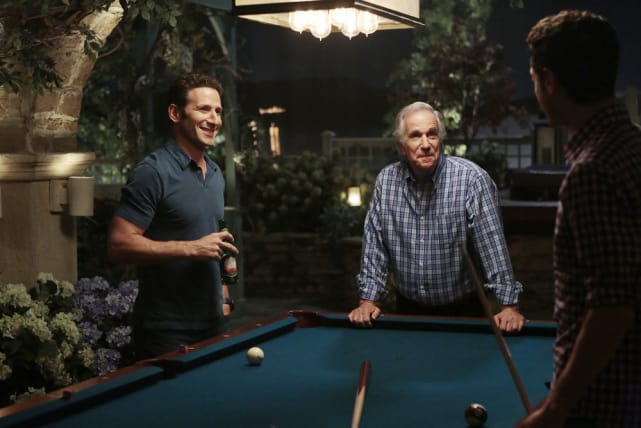 Divya: I'm not worried about finding something fancy. I am worried about finding something I can fit in to.
Evan: I actually have an old camping tent you can borrow if you like.

35. Supernatural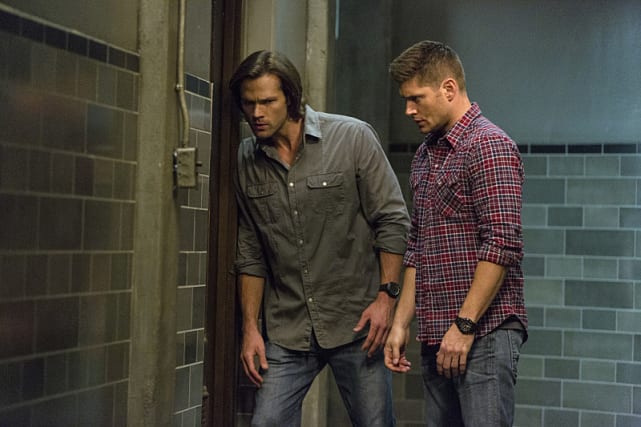 I wasn't supposed to have favorites, but you, you were mine. I gave you the Mark because I loved you the most. I thought you were strong enough to bear it.

God
36. Empire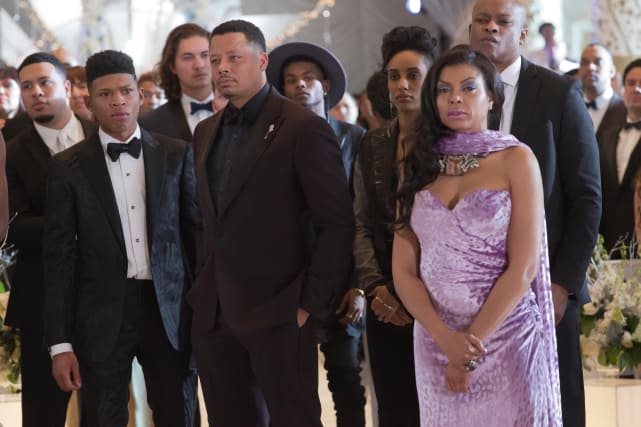 Lucious: You think I care about the boy? He going to make me a whole lot of money.
Cookie: Stop it.

Wait! There's more Quotables for Week Ending May 20, 2016! Just click "Next" below:
Next