Charmed: Sarah Jeffrey on Sisterhood, Cultural Icon Status & More!

Carissa Pavlica at .
Sarah Jeffrey will be playing Maggie Vera on the highly anticipated and much discussed Charmed 2018 reboot.
She was joined by her already highly seasoned costars as they worked the press room alone at New York Comic-Con.
In the interview below, Jeffrey chats about herself and the upcoming reboot.
She feels very lucky to be playing Maggie, who she believes is the most openly fun character on the show.
Related: Charmed Reboot: Charmed or Jinxed?
As the younger sister of three, she'll not only be dealing with the new sisterly dynamic within her family but at college within the sorority system.
She goes into some detail about how they'll tackle the latter in our interview.
Maggie is the youngest daughter of Marisol Vera. At first, she thinks she's the younger of two sisters, having grown up with older half-sister Mel.
An older half-sister, Macy, will appear in the sisters' lives during the pilot episode.
All three sisters have different fathers, a story that we believe will be explored at some point during the series.
Related: Charmed: Melonie Diaz on Action, Lineage, and Releasing Tension
Maggie is based off Phoebe Halliwell from Charmed OG. She will have the power of Telepathy as her main power and will be able to spellcast and make potions as will the others. 
Maggie will also have a love interest on the show, so that's exciting! His name is reported to be Brian.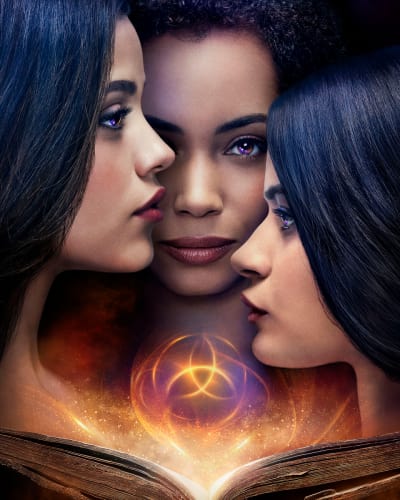 Jeffrey assures us that the current political atmosphere will be address in a cathartic way. 
She also discussed whether or not the show will focus on a demon-of-the-week format and how diversity is expressed on and behind the scenes on Charmed.
Jeffrey also shares how she researched Charmed OG since she understood from the onset the cultural icon it had become in its own right.
Related: Charmed Star Sarah Jeffrey Defends Reboot: It Will Have a Positive Effect!
Learn about all of that and more in the exciting interview below!
Charmed comes to The CW on Sunday, October 14 at 9/8c just after Supergirl.
Don't miss it!