Good Trouble Season 2 Trailer: The Coterie Crew is Back, Y'all!!

Jasmine Blu at . Updated at .
It feels like the Coterie gang just left us, but now they're back in our lives for an all-new season of the hottest new show to come out of the winter. 
The second season of Good Trouble is nearly upon us, and from the looks of it, this series isn't slowing down. 
The trailer teases us with so many things it's hard to keep up with them all.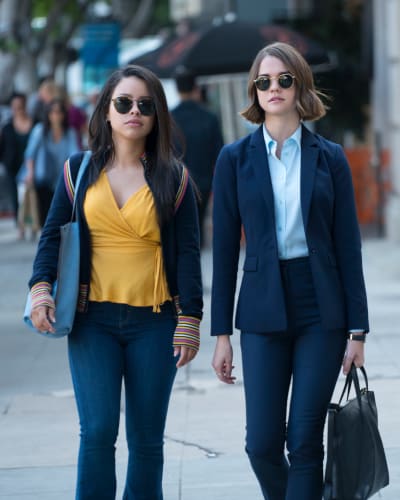 If you don't recall, Good Trouble Season 1 Episode 13 left Callie in a position where she had to choose between Gael and Jamie. She has amazing chemistry with both men, and they both have expressed their feelings for her. 
Related: Good Trouble, Grownish Renewed at Freeform!
We may have an idea of who she chooses based on the information in the trailer. The great news is Beau Mirchoff appears a few times which means Jamie remains in the picture.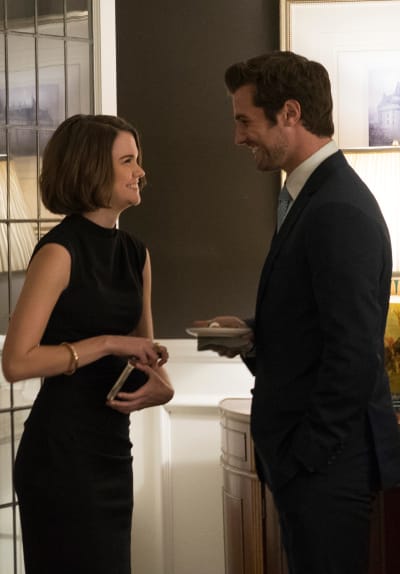 One of the shots of Callie is snuggled up to Jamie, so she may have stuck with Mr. All- American after all. 
Although, with Callie, you can never be too sure. 
Another thing supporting this, however, is the arrival of Elijah. 
Jazmin warned her brother that she didn't want the situation with Callie and Bryan to be a repeat of whatever happened between Gael and Elijah. 
Gael is heard saying how he was only in love once in his life, and the person whom he was in love with was Elijah. We also see Callie and Malika surprised when Gael and Elijah come into the room together. 
Related: Good Trouble Season 1 Episode 13 Review: Vitamin C
Gael is a great character who often didn't receive the best development during the first season.
Unfortunately, much of his development revolved around his status as Callie's love interest, so it's exciting to find out he may be getting fleshed out more this season, and we'll find out more about his past and this man he loved.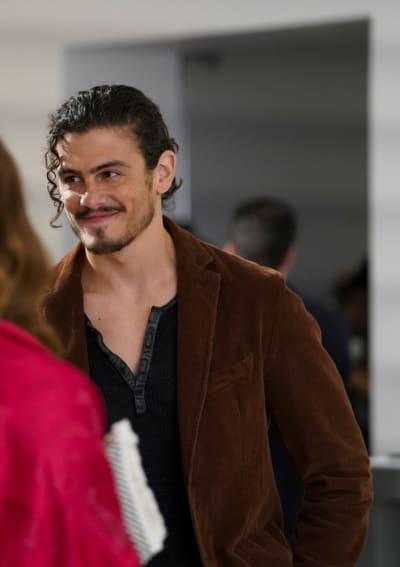 Or does he still love Elijah? The trailer shows a brief shot of the two of them nearly kissing, so there is something still there. 
Alice is prominent in the trailer as she speaks about people being brave and owning who they are.
Related: 13 Most Positive Portrayals of Transgender People on TV
The good news is she and Joey are together, and they even have a sweet and sexy scene together. However, it's not easy sailing for this 'ship. 
Alice is working through being out to everyone in her life. Her parents know the truth about her sexuality and accept her and love her as they always have, but she has some adjusting to do and things to figure out for herself.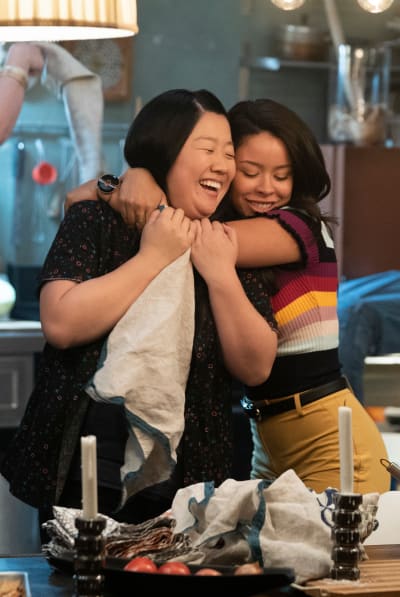 Joey and Alice's relationship issues tend to center around Alice accepting who she is, and now that she's trying to figure things out at her pace, it sounds like it may cause some friction here and there. 
Alice is having a classic identity crisis being in her 20's and coming to grips with who she is as a person, and I love how her journey will continue and evolve beyond her coming out. 
Related: 19 of the Most Unpredictable Duos on TV
Of course, personal fave Dennis (cries happy tears) is featured a lot in the trailer too along with Davia.
He and Davia have grown closer after his suicide attempt, but as with life, it's not neatly wrapped up in a bow after his time in a psychiatric facility or away clearing his head.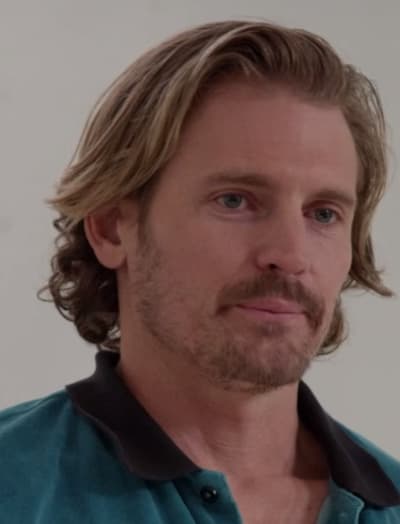 Those parts were only the beginning and now the real and hard work must begin. The two speak about their love lives. She asks if he still loves his annoying ex-wife Jennifer, and he asks if she's still in love with douchey Jeff. 
Dennis survived, but he's far from healed, and his battle with depression continues. 
A tearful Davia tells him "It's so messed up that you think your life only matters to you," and Dennis responds with a heated "you can't save me!" My heart is hurting already.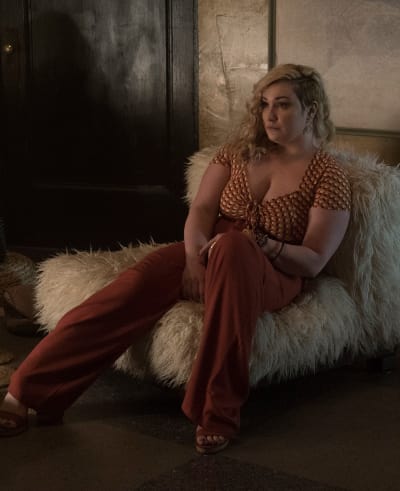 I trust our "Protect Dennis At All Costs" Squad remains in full-force, yes?
Josh Pence and Emma Hunton are powerhouse performers, and now that they have been bumped to series regulars, we can no doubt expect some incredible scenes and development for both their characters apart and together. 
Yes, I am aware there are many Davia and Dennis 'shippers out there.
I don't see them as a romantic couple, or at the very least think it would be wise for them to engage in anything romantic yet.

Related: New Amsterdam Season 1 Episode 21 Review: This is Not the End 
Dennis needs to focus on himself and learning to manage his depression, and part of that includes not falling back on his tendency to bury himself in women to escape or make himself feel better.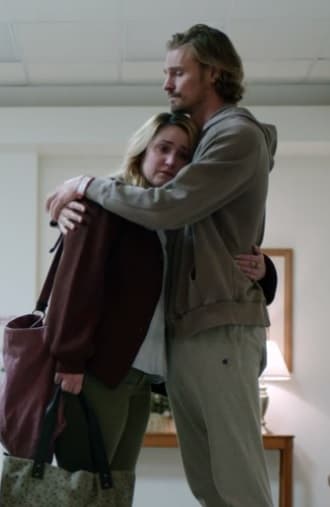 However, the trailer gives you 'shipper lot a juicy morsel to cling to at the end. 
Dennis shows up at Davia's room and asks if he can "stay with her tonight," and if it wasn't already apparent the two of them have grown closer, that may have solidified it. 
Related: The Resident Season 2 Episode 23 Review: The Unbefriended
We don't get much to go off of with Mariana and Malika.
We do see Malika as two people try to forcibly restrain her or remove her from somewhere, but we don't know what the context of the scene is yet. Could it relate to the Jamal case or Dom, or Sandra? Who knows?!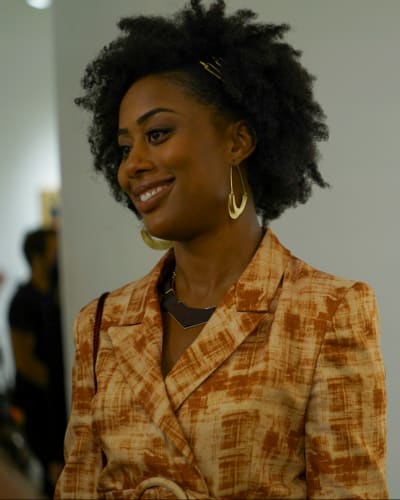 We also see Mariana walking through what appears to be the cafeteria somewhere, but is she a fish out of water because of everything that happened at Speckulate, or did she leave the company and start a job somewhere new? 
It's a downside how little we saw of Mariana in the trailer. The series didn't always balance her screentime with Callie's during the first season, but it could also mean we have a lot of great Mariana storytelling in the second season. 
Her experience at Speckulate was one of the strongest parts of the first season. 
Despite the little, we saw of Mariana, and the Callie content, what's promising is how much we saw of the other characters.
The spinoff may follow Callie and Mariana on a journey into a new phase of their life, but Good Trouble is every bit about the other members of The Coterie. 

Related: Good Trouble's Nicki Micheaux on Its Provocative Storytelling And Authentic Representation!
They have stories of their own to be told, and they're lovable characters as well. It's just as exciting to find out more about them as it is the girls.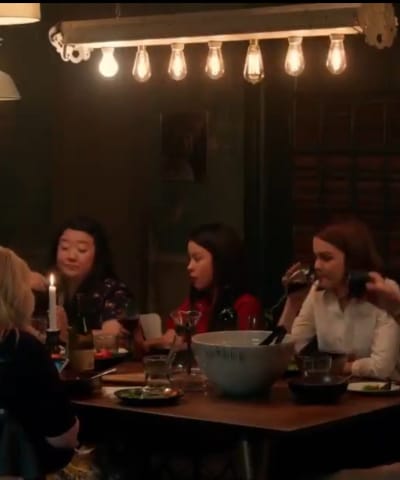 It's an ensemble cast, and Good Trouble has a great cast each of whom can carry their stories, so I'm thrilled to see the rest of them too! 
Over to you Good Trouble Fanatics! What are you most looking forward to in the upcoming season?! 
Good Trouble: Ken Kirby On That Cliffhanger, Diversity, & What Makes The Fosters Spinoff A Hit! 
Check out the trailer below and hit the comments with your reactions!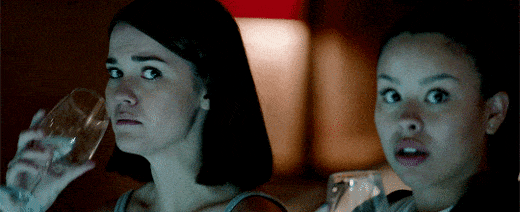 Good Trouble returns June 18 on Freeform. 
If you didn't catch this incredible spinoff series when it first aired, please, do yourself a favor and catch up!

-Related: Get Walter Presents via Prime Video Channels for Original, Exclusive, Hit Series from Around the World! -
It's one of the best new series of the year, and you can watch Good Trouble online here via TV Fanatic!
Also, check out our Good Trouble reviews too! But first, get your first look at the new season.