The 100: Bob Morley on Emotional Payoff and Bellamy's Next Journey

Yana Grebenyuk at .
The next significant arc will be paved by The 100 Season 5 with Bob Morley confirming that conversations are definitely on the table for most of the characters. 
The idea of an emotional payoff for many of the characters is still on our minds, and while the new planet might not completely conflict-free it does sound like there will be time for everyone to just sit and talk. 
There was, even more, hope paved in that direction with the small hints that have been posted about the bottle episode for the season.
The 100 finds a lot of success in their bottle episodes, which always allows room for characters to just have the focus of the show. 
Related: The 100: Eliza Taylor on Clarke's Different Role and Bellarke's New Normal
Morley mentioned that with a recent knee surgery, Bellamy himself was written in more of a sitting position throughout the first few episodes so that leaves more than enough time for some conversations.
Knowing this is set up early in the season too is promising because of what it may hint specifically about the challenges and issues from Season 5 reemerging.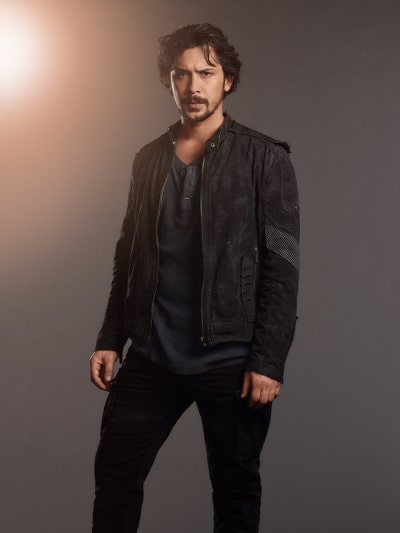 Usually, the show moves on almost too quickly from conflict, allowing issues to stay confined within the season they were presented in.
But if the characters are talking so early on in the season, maybe Season 6 is fixing that mistake as well and allowing prior problems to still be remembered during the following season and beyond. 
Related: The 100: Jason Rothenberg on a Whole New Planet and the Season 5 Impact  
He also talked about the different ways that characters could be paired off once again this season.
That includes Bellamy possibly spending some time with Russell, a character played by JR Bourne, who has been teased before as having a complicated relationship with Clarke.
Bare minimum we can count on Clarke not having to deal with all these promised complications alone, with Bellamy obviously being there as well when new people appear on this planet with two suns.
This may also hint at where Bellamy and Clarke find themselves, with this new planet possibly rebooting their original journey together.
Related: The 100 Season 5 Episode 13 Review
Having them working side by side again, especially after Madi's big reveal to Bellamy about Clarke calling him for six years straight will prove to be very interesting.
Click the video to see everything that Bob Morley had to say about The 100.
This includes Bellamy's relationship with Octavia and what his journey throughout the upcoming season might look like.
Don't miss it!
The 100 returns midseason in 2019 on The CW.
Stick around TV Fanatic for more coverage of the upcoming season, and watch The 100 online if you need to catch up on the adventure.